British Columbia boasts Canada's only year-round golf destinations with golf courses in Vancouver and on Vancouver Island available for play virtually 365 days a year (bar the occasional, and uncommon, cold/snow days).
While the remainder of the BC golf courses close over winter, golfers can expect to see them start to reopen as early as February – if Mother Nature cooperates, that is!
Get Ready: the 2021 Golf season is here! We are getting concrete opening dates for the 2021 golf season from many of your favourite golf courses around BC! Read on for the latest course opening dates and watch this space and our Instagram, Twitter and Facebook pages for real-time updates.
If you need a refresher or are wondering where all the golf courses are located in British Columbia, view the BC golf map.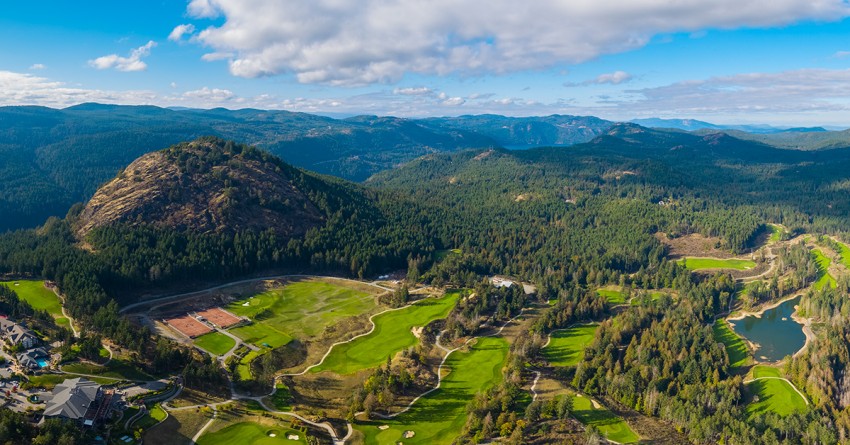 Mild Coastal Year-Round Playing Conditions
Vancouver and Vancouver Island are the envy of the country with their sub-Mediterranean climates, making them the home of the year-round local golfer (ordinarily!). After a few snowfalls, these are now back in play, giving you a variety of courses to explore. If you're looking for a unique golf experience, British Columbia is one of the few areas where you could ski, golf and kayak all in one day - how's that for a multi-sport experience!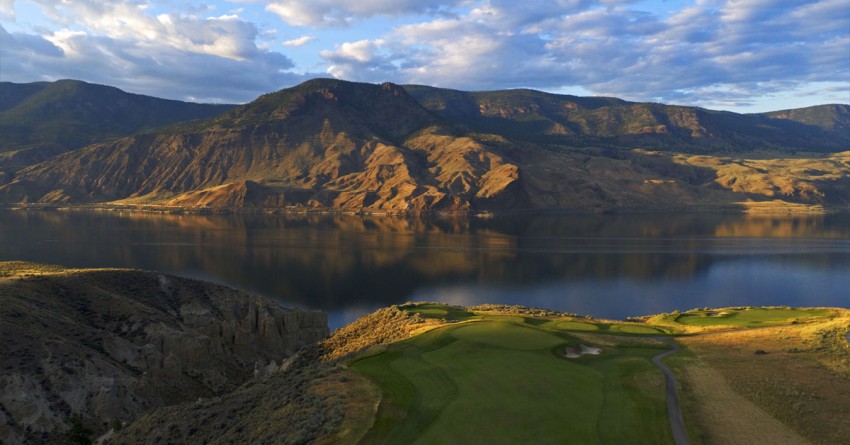 Pocket Desert Areas First to Open as Usual
British Columbia's two pocket desert areas in the South Okanagan and Kamloops, complete with cactus and sagebrush, are typically the first of the seasonal golf courses to open – with golfers flocking to Penticton and Osoyoos to get an early start to 2021 golf. Skaha Meadows Golf Course opened first on February 28th for those itching to get their golf fix early in the season. Penticton Golf & CC and Osoyoos Golf Club - Desert Golf Course started the season early this year on March 2nd, a sure sign that the area's golf courses are getting ready for the 2021 golf season.
Over in the Kamloops golf region, The Dunes at Kamloops opens March 3rd and Rivershore Estates & Golf Links the following day on March 4th for eager golfers. Kamloops Golf & CC is up next for March 12th with Bighorn Golf & CC right behind them on the 13th, while Eaglepoint Golf Resort is aiming for March 19th. Fan favourite (and Canada's Top Golf Course 2020) Tobiano Golf Course is planning an early opening of March 26th. Finally, The Golf Course at Sun Peaks Resort will be opening the front nine somewhere around mid-May for the ultimate mountain golf.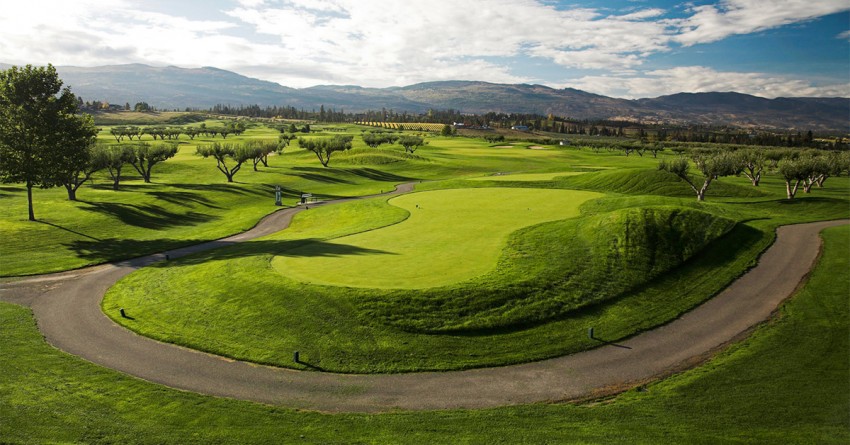 Slightly Later Start for the Interior 2021 Golf Season
British Columbia's Interior golf courses in Kelowna, Vernon, and the Shuswap are next on the BC golf course opening tee. Kelowna golf courses are making an early appearance this year, with Two Eagles Golf Course & Academy opening March 3rd to lead the way. Other golf courses are sure to follow in March, including Kelowna Springs Golf Club March 6th, Sunset Ranch Golf & CC March 8th, and Shadow Ridge Golf Club on March 12th, while Shannon Lake Golf Club and Kelowna Golf & CC are hoping to open mid-March, weather permitting, and Harvest Golf Club confirmed for March 19th. The Bear and The Quail courses at Okanagan Golf Club have confirmed March 26th as their 2021 opening date.
Meanwhile, it's no joke that Black Mountain Golf Club is opening April 1st. The remainder of featured Kelowna golf courses follow with early April open dates, including Pinnacle Course at Gallagher's Canyon and Gallagher's Canyon Golf & CC. Tower Ranch Golf & CC has confirmed for April 10th.
Golf course opening dates in nearby Vernon follow a similar pattern, albeit slightly later as they are still waiting for a bit of snow to melt. Weather dependent, Spallumcheen Golf & CC and Vernon Golf & CC are hoping to open in in mid to late March. Predator Ridge's Predator Course and Ridge Course are opening April 7th, and The Rise follows on April 12th.
Of course, this is all weather-dependent, and golf course managers are understandably hesitant to give an exact opening date this early in the year – the occasional late winter squall has occurred before, causing havoc…and some serious golf fever! One way or another, by mid-April, nearly all the golf courses in the Thompson and Okanagan will be ready to play. Rest assured: spring golf season is almost upon us!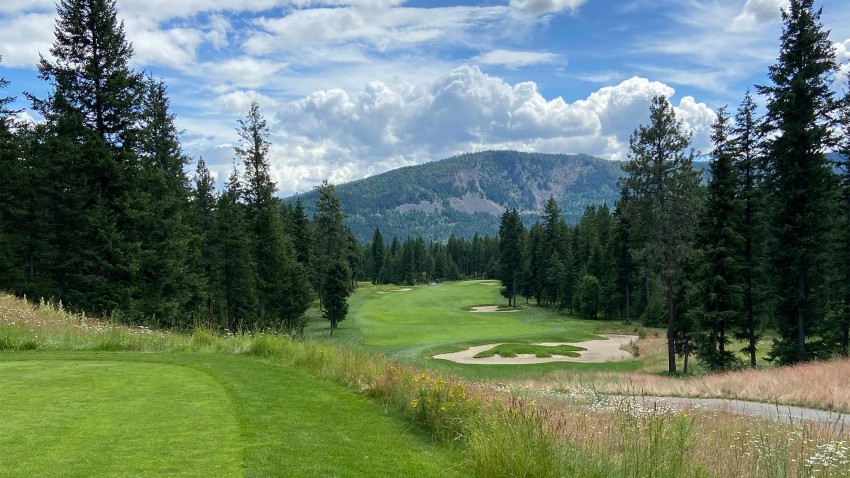 Enjoy the Serenity of the Shuswap
Just east of Kamloops begins the picturesque Shuswap golf region and several memorable golf courses. Enjoy lakeside golf at Shuswap Lake Estates Golf & CC starting April 1st, while nearby Salmon Arm Golf Club - Champions Course and Shuswap National await more spring weather to decide on a date but are aiming for an April opening. Speaking of lake views and incredible golf, Talking Rock Golf Resort in Chase and Hyde Mountain Golf Course in Sicamous open Easter Weekend (April 2nd).
Looking for a chance to explore the Shuswap golf region? Make sure you enter the Shuswap Golf Getaway contest before April 30th!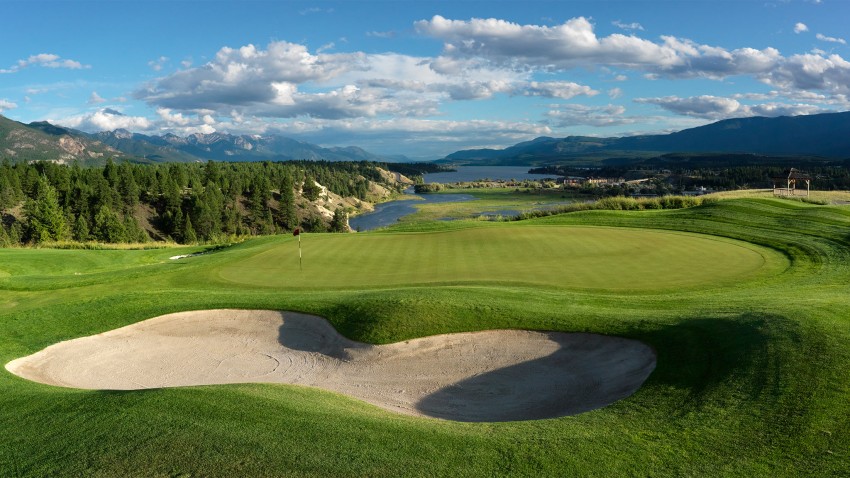 Bring on the Mountain Golf in the Kootenay Rockies!
Meanwhile, over in the Kootenay Rockies region, easily accessible through the Canadian Rockies International Airport in Cranbrook or Calgary International Airport, opening dates are always earlier than one might expect from snowy mountainous regions! Surrounding this area lies a plethora of top-rated golf courses, starting to open late March. Along the Columbia Valley, Fairmont Hot Springs - Riverside Course is first on the tee this year, with a Mar 26th opening, while Eagle Ranch Resort is right behind them - opening April 1st. Other golf courses in the Kootenay Rockies are holding off for warmer spring weather.
April 16th is a big day for golf courses in the Kootenay Rockies, with Cranbrook Golf Club, St. Eugene, Wildstone and Kimberley Golf Club all opening. Fairmont Hot Springs - Mountainside Course and Bootleg Gap both open April 23rd, Shadow Mountain begins its season April 30th and Greywolf and Trickle Creek Golf Resort are both slated to open May 7th.
Rounding up the Kootenay Rockies Golf region is Revelstoke Golf Club and Golden Golf Club (both likely mid to end of April), Kokanee Springs Golf Resort (April 30th), and Fernie Golf & CC (mid-May). That's a lot of mountain golf! Stay tuned for concrete open dates as they become available.
Coastal Mountain Golf Mecca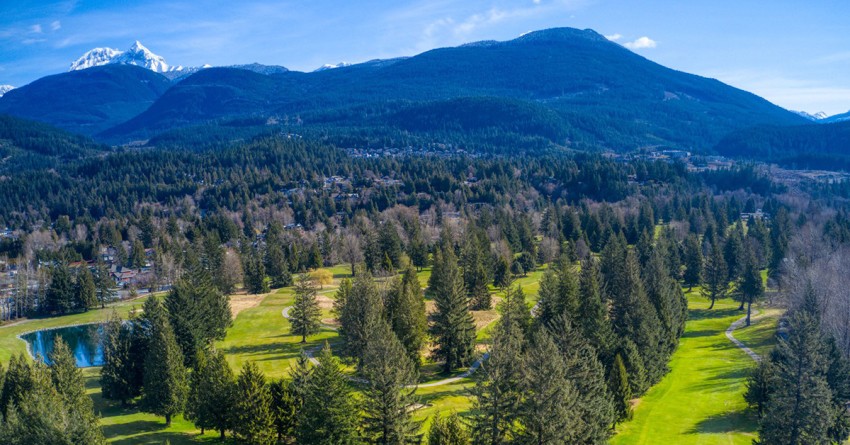 The Sea-to-Sky golf courses are some of BC's most popular, and their opening dates are always eagerly anticipated.
Waiting for the snow to melt in these areas is typically hard to do, but this year you can expect to get your golf on at Squamish Valley Golf Club starting March 8th. Further north along the Sea-to-Sky Highway, Pemberton's Big Sky will open on April 16th, while the mountain-hugging courses near Whistler are slated a bit later. Whistler Golf Club has a tentative May 7th opening date, while neighbouring Nicklaus North and Fairmont Chateau Whistler Golf Course are hoping for early May openings.
NORTHERN BC GOLF CORRIDOR & CARIBOO CHILCOTIN COAST
In the beautiful and rugged northern golf regions of BC, the golf season arrives a bit later than the rest of the province. Feel free to browse Northern BC and Cariboo Chilcotin Coast golf courses to start planning an epic golf road trip. With so many golf courses in the Province, we couldn't name them all, but suffice to say, British Columbia is truly a golf mecca and 2021 is all set to be yet another great season on the tee. Start your journey today by requesting a custom quote or browsing popular golf vacation packages. Please note: This is a March 4th, 2021 update on an article originally posted March 5, 2015.