300+ golf courses, panoramic views, majestic mountains, oceans, lakes, wildlife, wine, craft beer, events - the list is endless as to why British Columbia makes a terrific golf road trip destination. The hard part is deciding which region you'll visit (take our word for it that they all are equally stunning), but with this list of the top BC golf road trips and insider tips on how to make the most of it, you'll be well on your way to planning an incredible summer golf road trip adventure in British Columbia! Working our way from west to east…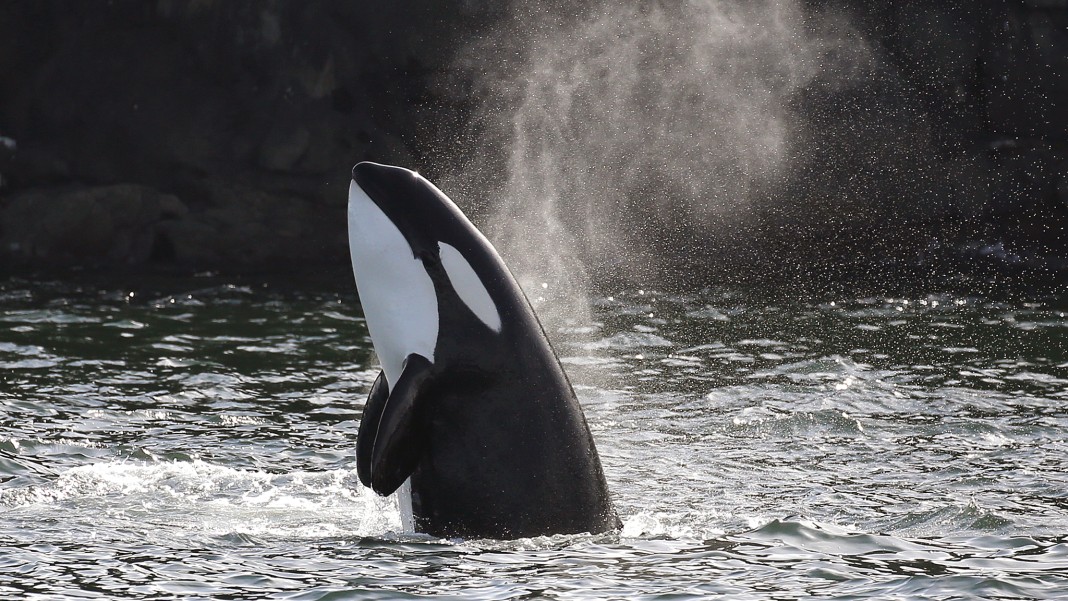 Vancouver Island Golf Trail
250 km / 150 mi, 3 hours, 12 golf courses
Play a different golf course each day on The Vancouver Island Golf Trail. Begin at Mile 0 in historic Victoria - British Columbia's capital city, a hub of culture, entertainment and activity, and home to four golf courses including the infamous Bear Mountain Resort. Add a stop at another infamous, Butchart Gardens, and being this close to the ocean, be sure to take the opportunity for delectable fresh seafood at Nautical Nellies Steak & Seafood House and whale watching from Victoria's famous Inner Harbour.
Head up-island along Vancouver Island's incredible eastern coastline for the second leg of your trip to the oceanside destination of Parksville and Canada's #1 Spa at Tigh-Na-Mara. Here the ocean tide travels over a mile in and out every day to make for incredible beach-combing and more incredible seafood!
Time your golf vacation for the ultimate enjoyment of last leg of Vancouver Island Golf Trail with a stay at Crown Isle, coinciding with The BC Seafood Festival in Comox! Further north in Campbell River, you'll find the freshest seafood, which you catch yourself in BC's most prolific fishing grounds with a Fins & Skins package.
Find more insider stops on the Vancouver Island Golf Trail and book your Vancouver Island Golf Trail trip, or tackle the full Two Week Golf Trail for an even more incredible experience!
Sea-to-Sky Golf Loop
572 km / 355 mi, 11 hours (including ferry rides), 16 golf courses
If you find both British Columbia's ocean and mountains calling you to the open road, then this is the perfect itinerary. The Sea-to-Sky Golf Loop takes you from the oceanside city of Vancouver to the rugged beauty of Whistler, across the Strait of Georgia to Vancouver Island and returns you back to Vancouver for probably one of the most scenic golf road trips in Canada.
Upon arrival in Vancouver, travel north on British Columbia's spectacular Sea to Sky Highway through North Vancouver and Squamish to Whistler. Add in a stop at Squamish Valley Golf Club for a scenic round, or head into town for a pint at one of the local breweries.
Incredible scenery continues with golf in Whistler's mountains, at your choice of four incredible, award-winning Whistler golf courses along with awe-inspiring après-golf activities. Take the PEAK 2 PEAK Gondola between the mountaintops, test your love of heights (and enjoy the view) on the Cloudraker Skybridge followed by an exploration of the extensive hiking and mountain biking trail network, or get above it all with a heli-tour (or, better yet, play the 19th hole on the top of Mount Currie at Big Sky Golf Club for a truly bucket-list golf experience). Head to Whistler Village afterwards for delicious fare and world-class wines and ales and discover what Whistler has to offer, besides golf.
Traverse back the way you came from sky down to the sea, capped off with a refreshing ferry ride across the Strait of Georgia, and on to Victoria for more golfing, fun activities, terrific food, and historic sights. Feel free to take in a whale watching tour, rent some kayaks, tour Butchart Gardens, or simply discover the history of Western Canada's second-oldest city. Play part or all of the Vancouver Island Golf Trail at your leisure, or simply book some of Victoria's top golf courses for a quick trip and come back later for a more extensive Vancouver Island golf road trip (hint: most of these golf courses are open nearly year-round!).
Stop off for a night (or more) in the metropolis of Vancouver where four Vancouver golf courses await, as well as a myriad of activities and events! May we suggest…a stop at Granville Island, heading to the top of Grouse Mountain for breakfast with bears, taking in a Shakespeare play with Bard on the Beach, timing your trip to coincide with the world's largest offshore fireworks competition, Celebration of Light, and of course, partaking of a memorable meal on one of Vancouver's top restaurants before heading home, ready to start planning your next epic golf road trip.
Thompson-Shuswap Golf Getaway
184 km / 114 mi, 2.25 hours, 11 golf courses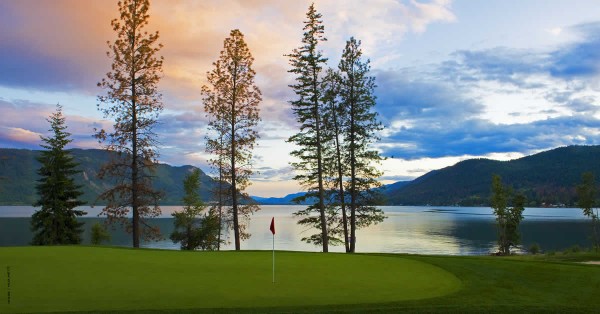 Play British Columbia Golf Members' two favourite golf courses, Talking Rock and Tobiano, on a Thompson-Shuswap Golf Getaway to Kamloops and the Shuswap Golf Trail, where hoodoos, fragrant sagebrush and fescues to deep blue lakes await, along with incredible farm-to-table experiences.
Start in Kamloops where you can take on any of the six Kamloops golf courses and find the first leg of the "Triang-ale" trail, with four craft breweries to explore. Curb your hunger afterwards at Terra Kamloops, where their menu changes monthly to match seasonal ingredient availability, or plan a trip during Ribfest for heartier dining.
Picturesque lakeside golf awaits at the Shuswap's Talking Rock Golf Course next, plus delicious regional Indigenous food and the chance to explore the history and culture of local inhabitants. Crannóg Ales and the Barley Station Brew Pub are additional must-stops while golfing the Shuswap Golf Trail.
Your final stop on this BC golf trip is Mara Hills, located beside Mara Lake, so enjoy the view! At the end of your game, your lakeside relaxation awaits at Moose Mulligans in Sicamous, where you can watch boats travel between Mara and Shuswap Lakes and recount your round before heading home.
(P.S. You can hit the third side of the "Triang-ale" by heading to nearby Vernon, also offering notable golf options for an extended road trip).
Discover a Thompson-Shuswap Golf Getaway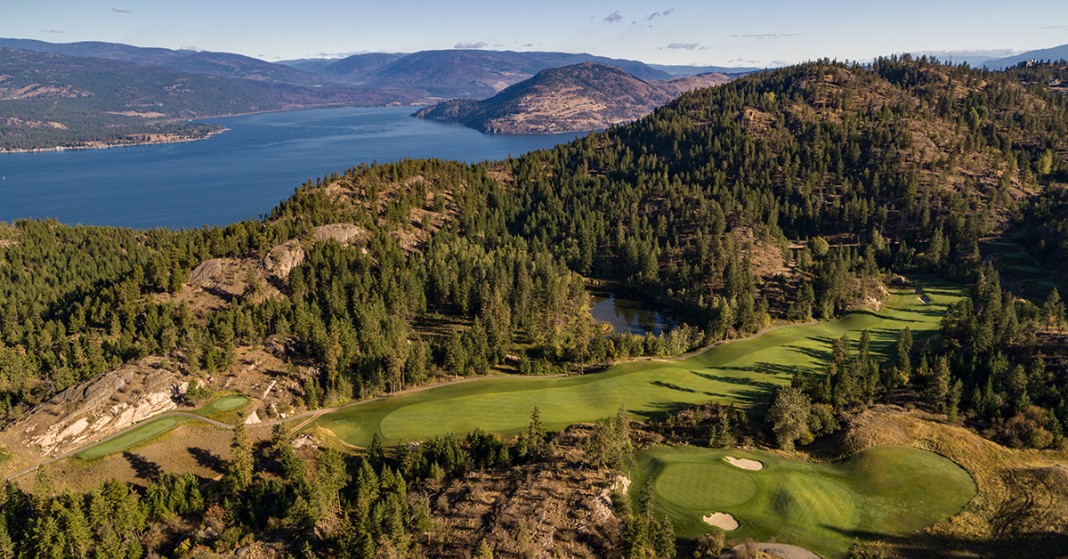 Okanagan Golf Week
91 km / 57 mi, 1.75 hours, 20 golf courses
Soak up the sun in the Okanagan with a week of golf to remember. The Okanagan Valley region is home to 15 spectacular Kelowna golf courses, and 5 incredible Vernon golf courses, including the marquee Predator Ridge Golf Resort (home to two of Canada's top golf courses), and over 80% of the province's vineyards across a 250-kilometre stretch with nearly every varietal of grape grown, so take your time to golf and wine tour while you're road tripping through this incredible region!
Your Okanagan golf week will take you through Kelowna and Lake Country wine regions, where you'll find 46 wineries and cideries at your fingertips, many of whom also offer exceptional dining, so plan accordingly.
Explore an Okanagan Golf Week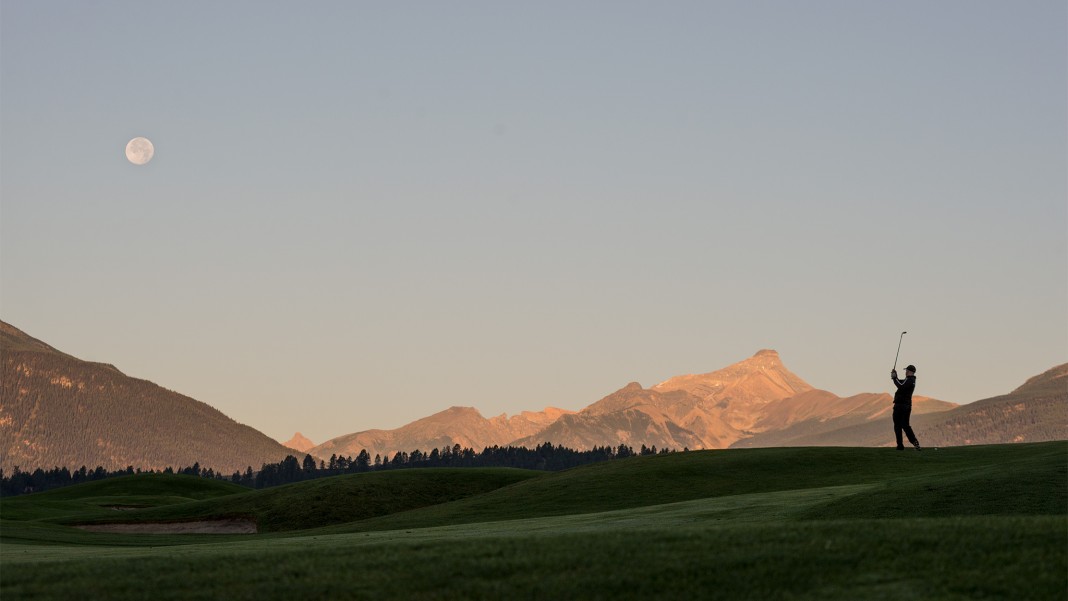 Kootenay Rockies Golf Trail
320 km+ / 76 mi, 3.5 hours, 23 golf courses
Saving perhaps the best for last, if you are seeking a more leisurely pace to unwind, golf, dine and relax, the Kootenay Rockies Golf Trail awaits. Picture golfing with towering, snow-capped mountains above as you breathe in the crisp air, take a swing and watch your ball sail farther than you thought possible - that's a Kootenay-Rockies golf trip in a nutshell
Tee it up at Revelstoke or Golden, en route to the glorious Columbia Valley Golf Trail - a road trip-worthy destination unto itself! After playing golf courses from Spur Valley to Radium, head to Invermere and Panorama for more golf including the challenging Eagle Ranch or Copper Point golf courses (Point and Ridge) and food and drinks at Ullr Bar - where you'll find unique dishes paired with their in-house cocktail recipes. Add a side trip to Panorama Mountain Resort to your golfing adventure for a sightseeing-chairlift tour or horseback ride through the alpine and don't forget to take in a round at the indomitable Greywolf Golf Course.
Travel just a few minutes south for the next leg of your Kootenay Rockies Golf Trail road trip, stopping in at Fairmont Hot Springs Resort for a round (or three) on their picturesque courses: Creekside, Mountainside, and Riverside. Of course, you're encouraged to take a soak in their soothing hot springs while you're here!
Continue your adventure just another hour south, where 7 Kimberley-Cranbrook golf courses await. St. Eugene Golf Resort & Casino provides a perfect base for golf road-tripping in the Kimberly-Cranbrook area with NUMA Restaurant offering indigenous-inspired fare, and the resort's unique "Speaking Earth" series provides the chance to learn about the stories and traditional lives of the Ktunaxa Nation. After a round of golf in Kimberley, head down to Kimberley's vibrant Bavarian-themed Platzl (town centre) for artisans, music, dancing, parades, and Canada's largest free-standing cuckoo clock. While there, stop by Pedal & Tap, featured on Food Network's "You Gotta Eat Here!" for BC wines and locally-inspired dishes.
But you're still not done! From here you can head east towards the BC-Alberta border and place picturesque Fernie Golf Club, or west to the delightful Kokanee Springs Golf Resort!
Grab a Kootenay Rockies Golf Trail Package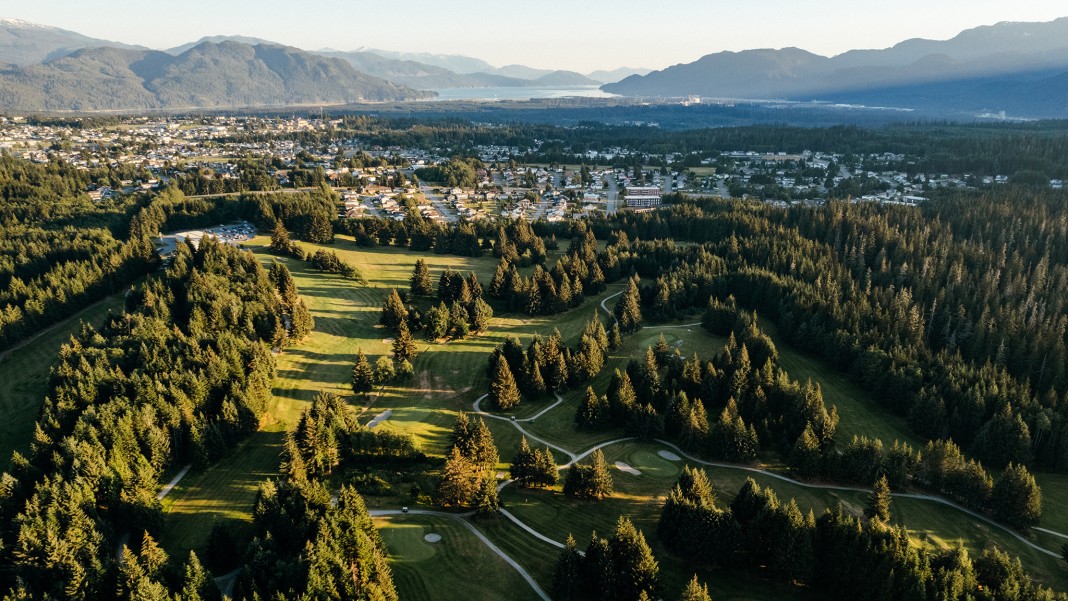 Bonus - Discover the Undiscovered: Northern BC Golf Corridor
844 km / 524 mi, 10 hours, 10 golf courses Looking for a more off-the-beaten-path road trip map for your next trip to golf British Columbia? Then the Northern BC Golf Corridor is just the ticket. With ten golf courses from Prince George to Prince Rupert, this golf road trip will have you touring through rugged, yet beautiful country with stops along the way for food, fun, and great golf.
Discover the Northern BC Golf Corridor
Bonus - Take on the Ultimate Two Week BC Bucket List Road Trip
1,038 km / 645 mi, 16.5 hours, 9 golf courses, 5 hotels & 3 marquee experiences Having trouble deciding on the best road trip for your golf vacation? Combine a couple for the ultimate BC Bucket List, perhaps once-in-a-lifetime opportunity to experience the best of BC golf. Golf in Whistler, Victoria, Kamloops and Kelowna with a stay in Vancouver PLUS a wine tour, whale watching, Gondola ride, and more! It's the most fun you'll have golfing and experiencing Beautiful British Columbia.
BC Bucket List Road Trip Package
Of course, you can always build your very own BC golf road trip, call our experts at 1-866-356-8215 to get started!