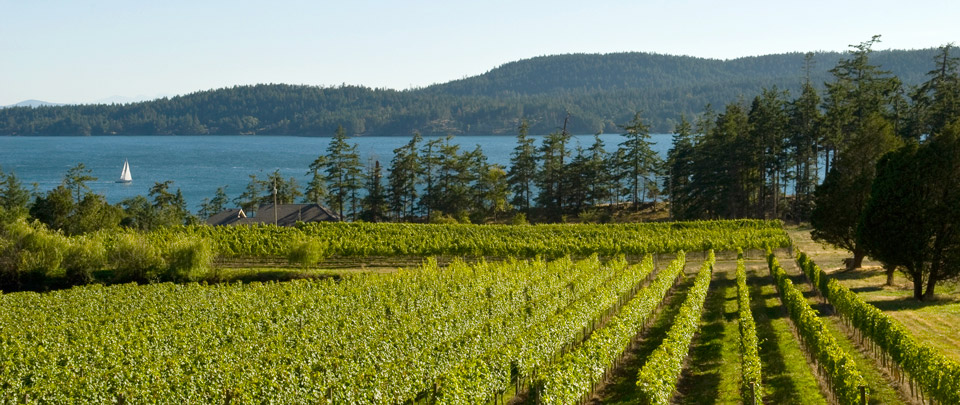 Please Note: Due to COVID-19 some events have been postponed/cancelled - inquire directly with each event's sponsor for details before you plan your trip. Golf and wine have a great interconnectedness, especially in British Columbia where many wineries are often times within easy 3 wood proximity of some of the best golf in the province. Fortunately for golfers, the environment that makes for growing premium quality wines are also the sought after conditions that make for some of the best-maintained golf courses. It is only natural these two passions would blend in some of the best ways to make your apres golf that much more enjoyable. The epicentre for wines in BC is often considered to be Kelowna. With 25 wineries in the immediate area and over 200 wineries in the entire Okanagan Valley, the summer sun creates perfect growing conditions for a large number of grape varietals to be enjoyed after you've played one or more of the championship calibre golf courses in the region. It's little wonder that Golf.com named the Okanagan their number 1 Spot for Golf and Wine Tasting. Up and coming areas like the agriculturally rich Cowichan region on Vancouver Island are quickly being recognized for their first-class winemakers and culinary scene accompanied by player-friendly golf courses like Arbutus Ridge and the Cowichan Golf Club which are conveniently nestled centrally between a dozen wineries. While regions like Whistler and the Kootenay Rockies don't present the ideal growing season for often finicky grapes, they more than makeup for it with wine and culinary celebrations of the bounty that is produced from their own local farms and ranches and VQA wines from around the Province. Thinking of pairing your next golf vacation with one of the many events around the province? We've provided a snapshot of some of the signature upcoming events as well as links so you can find more information.
Wine and Culinary Festivals In British Columbia
With such a great variety of wine and culinary options available throughout BC, there are dozens of wine-themed events that have grown from small celebrations into large and diverse festivals celebrating the bounty that comes from the land. One of the best ways to enjoy these festivals is to combine it with a golf trip where you can play your golf rounds in the morning and then enjoy refreshing wines and scrumptious foods in the afternoon.
Dates: April 30 to May 17, 2020 In 1994, the -inaugural Okanagan Spring Wine Festival was a spirited one-day celebration that poured reds and whites from 16 of the region's toast-worthy wineries. What a difference two decades makes. Today, this 12-day tasting fest is set to showcase over 70 culinary and wine events, spotlighting a whopping 119 wineries in all. Alternatively, why not just book a golfing long weekend in the region and when you're not driving on the course, get driven around by one of the many wine tour operators in the region as they take you on a taste tour of some of BC's finest wines.
Dates: October, 2020 The Okanagan Wine Festivals are an experience for all who love fabulous wine accompanied by great food, unique events and a breathtaking setting. They strive to connect consumers through uniquely designed wine festivals and tasting events with over 100 member wineries across the Okanagan and Similkameen Valleys. Events take place throughout the Okanagan from Osoyoos in the South to Kelowna in Central Okanagan and Lake Country further North. Alternatively, book a golfing long weekend in the region and when you're not driving on the course, get driven around by one of the many wine tour operators in the region as they take you on a taste tour of some of BC's finest wines.
Dates: November 2020 Celebrity chefs, popular local restaurants, wineries, food & beverage manufacturers, cookbook authors, retailers, artisans & many others from the culinary world will come together for a 3-day public extravaganza at BC Place. EAT! Vancouver encompasses unique food experiences, opportunities to learn behind-the-scenes culinary magic from professional chefs, dynamic entertainment through celebrity chef cooking demonstrations & intense culinary competitions, diverse food, beverage & cooking related exhibits; and fantastic shopping opportunities. Of course, after all the fantastic food, a workout may be necessary. Enter a round - or three - of golf at one of Vancouver's stunning courses, some within half an hour of downtown, and all offering year-round golf.
Dates: September 17-19,2020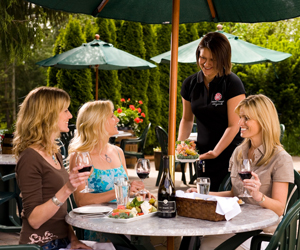 This two-day event offers a showcase of wines from around the world. It's a terrific event to broaden your horizons and learn more about wine, winemaking, and to get a scoop on up and coming vintages. Can't wait? Vancouver Island is also a great place to take a self-guided wine tour or hop on one of the wine tour operators' outings, after a couple of rounds of golf. Find out more here.
Dates: November 12-22, 2020 Cornucopia is a late Fall festival that celebrates the best of food and wine from Whistler and beyond. The festival offers something for everybody with winemaker dinners, themed food and drink events, interactive seminars, comedy, and electric after-parties. Of course, most (if not all) the nearby golf courses are closed this late in the year, but you can always start planning your Whistler golf road trip for next year!
Additional Event and BC Wine Information
Hello BC - Food & Wine Events - Twitter: @HelloBC Wines of British Columbia - Events - Twitter: @WineBCdotcom Editor's Note: This post was originally published in April 2014 and has been updated to reflect current events.