19 British Columbia golf courses have ranked in this year's SCOREGolf Top 59 Public Courses in Canada!
Every two years the SCOREGolf panel ranks Canada's public golf courses (this partners with their Top 100 Golf Courses in Canada which include both public and private tracks). We are thrilled that once again 18 public BC golf courses earned the honour of being named to the Top 59. It is an honour and a privilege to make the industry-recognized SCOREGolf list and just goes to prove how incredible the golf in British Columbia is. Keep reading to learn more about the top Canadian golf courses in BC that made the list, or view the full list of top Canadian public golf courses here.
THE 19 BC PUBLIC GOLF COURSES IN SCOREGOLF'S TOP 59, 2021: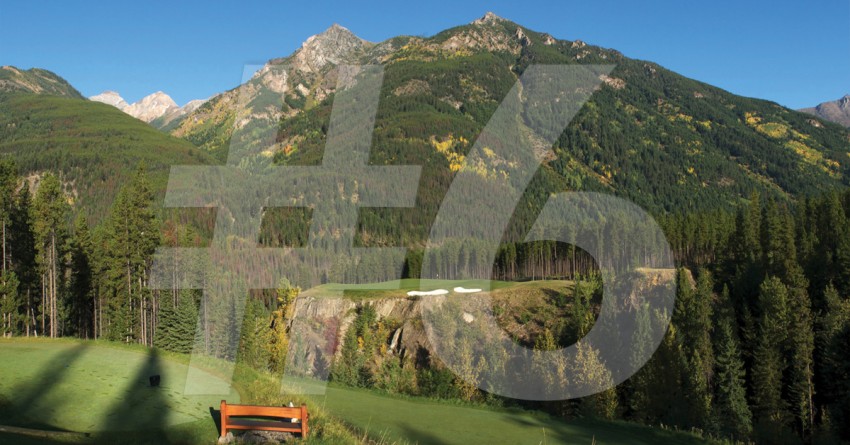 #6 GREYWOLF - PANORAMA
Designer: Doug Carrick, 1999
SG Rating: 8.2073
Peak Rate: $173.25
The dramatic setting of Panorama's Greywolf Golf Course undoubtedly lends to its consistent ranking on lists for Canada's top golf courses, as does the fantastic, challenging, and enjoyable Doug Carrick golf course design. Set against the backdrop of British Columbia's Purcell Mountains, discover a remarkable collection of par-3s highlighted by the spectacular "Cliffhanger" hole 6 pictured above, considered one of the most scenic and challenging golf holes in the world. Sculpted bentgrass fairways and hair-raising elevation offer a must-play golfing experience in the incredible Kootenay Rockies.
#10 PREDATOR RIDGE, RIDGE COURSE - VERNON
Designer: Doug Carrick, 2009
SG Rating: 8.0200
Peak Rate: $210
The Doug Carrick-designed Ridge Course at Predator Ridge Resort takes full advantage of the natural topography. Set between two major lakes in the North Okanagan, this remarkable Vernon golf course offers a challenging but playable round, defined by incredible vistas, long, scenic fairways and beautiful granite rock outcroppings. Pair your round with on the Predator Course (also on this list), and you can play two of Canada's top golf courses in one day!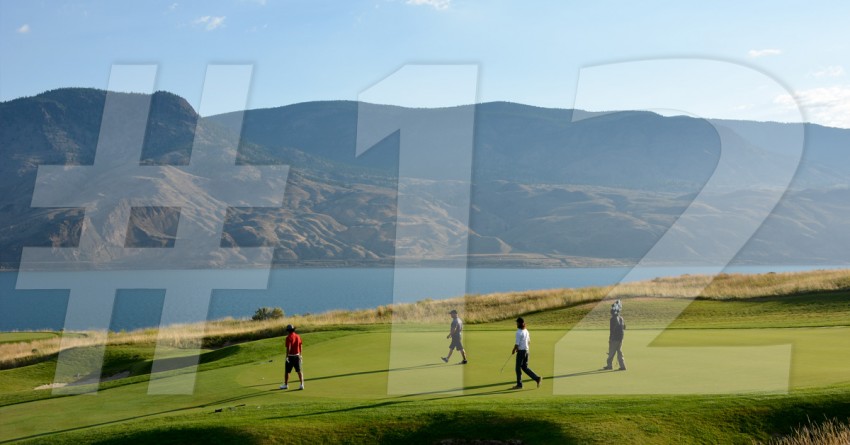 #12 TOBIANO - KAMLOOPS
Designer: Thomas McBroom, 2007
SG Rating: 7.9885
Peak Rate: $157.50
Iconic, marquee, breathtaking - just a few adjectives that describe Tobiano Golf Course in Kamloops. Take in the incredible views challenging play, and a fun and welcoming atmosphere. Frequently appearing on top Canadian golf course lists, Tobiano was also recently named #8 in Golf Digest's Best Courses in Canada [https://www.golfdigest.com/story/ranking-best-courses-in-canada]. Perched in the northern Sonoran desert region of the Thompson Okanagan, the city of Kamloops and the surrounding region boasts a dry, arid climate. Discover long summer days where you can easily tee up three rounds in a day before going for a dip in Kamloops Lake to cool off or head into town to explore some incredible craft beer culture.
#14 BIG SKY - PEMBERTON
Designer: Bob Cupp, 1994
SG Rating: 7.9642
Peak Rate: $166.95
The Whistler Golf Region is a terrific place for golfer's looking to play a host of top Canadian golf courses, with three other area courses gracing this list. A short drive north of Whistler will have you teeing off at Big Sky in nearby Pemberton. Even though it regularly ranks as one of Canada's best golf courses, Big Sky remains a somewhat hidden gem compared to some of the more well-known tracks listed. Play against spectacular Mt. Currie rising 8,450 feet above the fairways (or even play the 19th hole on top of it!) and marvel at Robert Cupp's design of bent grass from tee to green – soon you'll see why this is one of BC's (and Canada's) premier golf courses.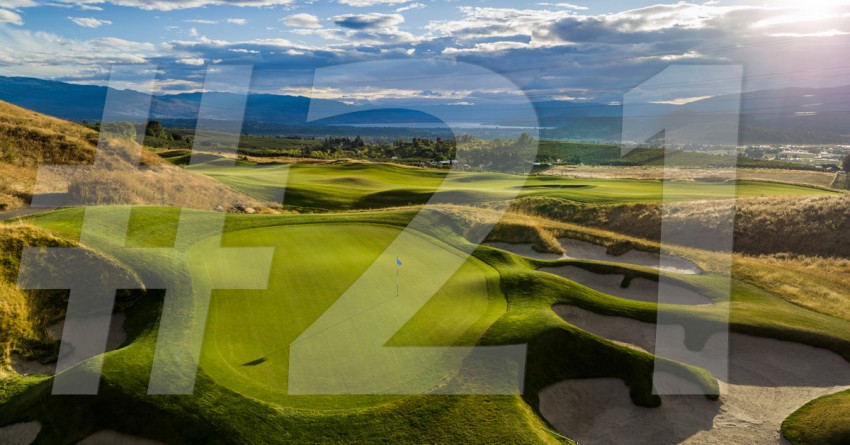 #21 TOWER RANCH - KELOWNA
Designer: Thomas McBroom, 2008
SG Rating: 7.6832
Peak Rate: $156.45
Since its opening back in 2008, Kelowna's Tower Ranch has been gracing top golf lists - and it's no surprise to anyone who has played this stunning Thomas McBroom golf course. Featuring dramatic, undulating fairways and breathtaking views of the city below, Tower Ranch offers up a superlative golf experience, conveniently located near Kelowna International Airport (YLW).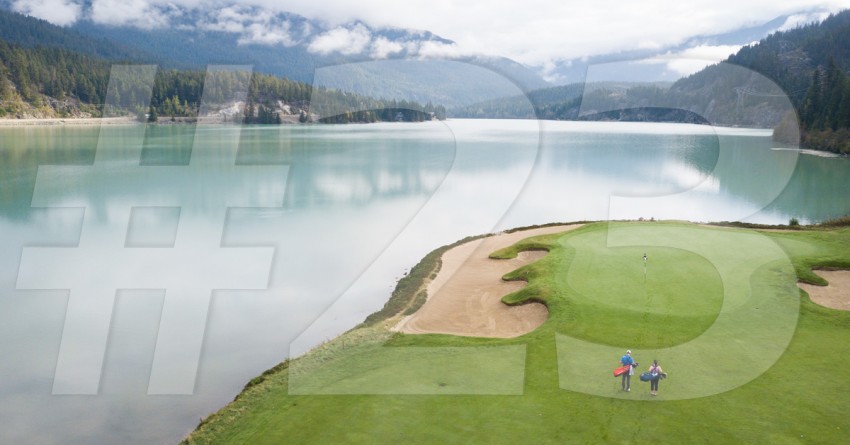 #23 NICKLAUS NORTH - WHISTLER
Designer: Jack Nicklaus, 1995
SG Rating: 7.6742
Peak Rate: $183.75
Encircled by snow-capped mountain peaks and majestic fir trees, gofers lucky enough to play Nicklaus North will have the opportunity to revel in the golf course's challenging par threes and unique bunkering, enjoying scenic golf holes along the shores of Green Lake. A round of a different type awaits on the patio at Table Nineteen while savouring a fantastic day of golf on one of Canada's premier golf courses.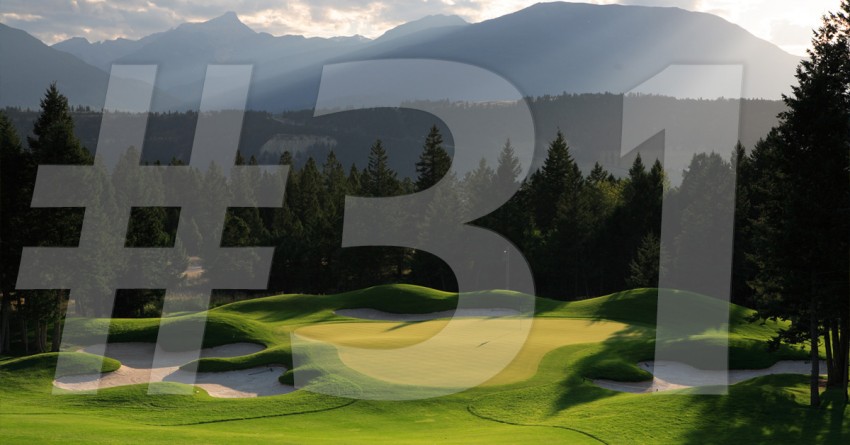 #31 EAGLE RANCH - INVERMERE
Designer: Bill Robinson, 2000
SG Rating: 7.6132
Peak Rate: $139
The awe-inspiring course at Invermere's Eagle Ranch includes many holes that plunge down the fall lines, meander through the pines and cruise high along the bluffs for a distinctive Kootenay Rockies' golf experience. While visiting the region, take in other top Kootenay Rockies golf courses such as the nearby Greywolf Golf Course, or head south to play top Kimberly-Cranbrook golf courses.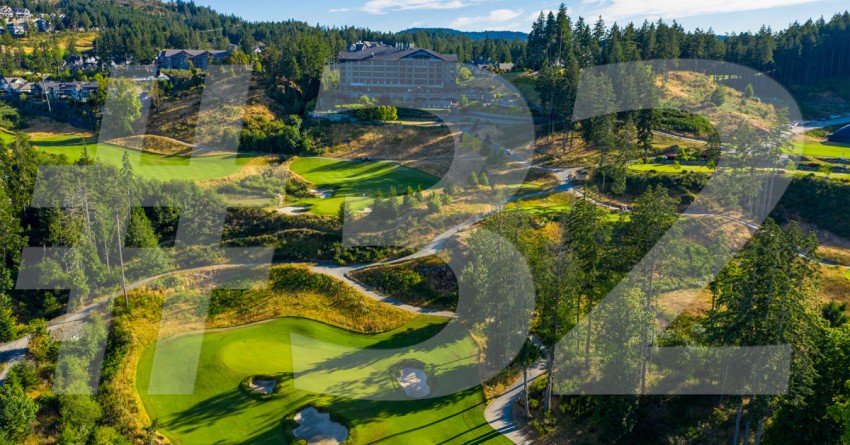 #32 BEAR MOUNTAIN, VALLEY COURSE - LANGFORD (GREATER VICTORIA)
Designer: Jack and Steve Nicklaus, 2008
SG Rating: 7.5637
Peak Rate: $250.95
Combined with its sibling Mountain Course, play two top Canadian golf courses and the only 36 holes of Nicklaus Design golf in Canada. The Valley course meanders through forests, along lakes, and over creeks while simultaneously offering views of Vancouver Island's stunning landscape. Stay a few days at the resort, take in a spa treatment, tennis and trails, or hit a few other Victoria golf courses to round out your visit.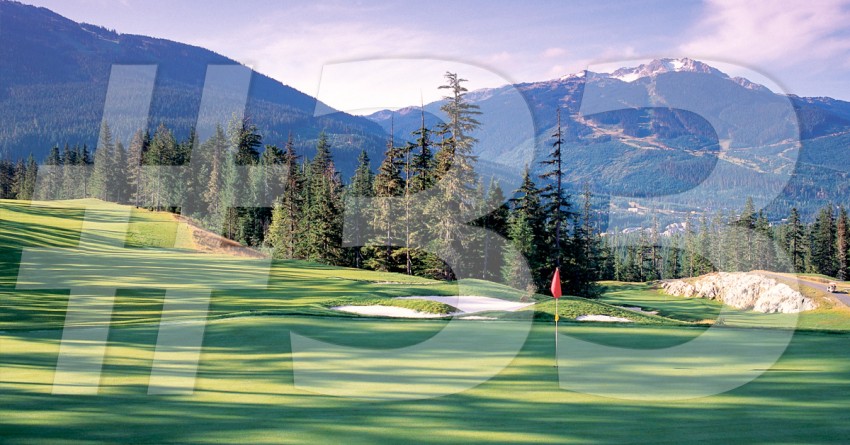 #33 FAIRMONT CHATEAU WHISTLER - WHISTLER
Designer: Robert Trent Jones, Jr., 1993
SG Rating: 7.5427
Peak Rate: $232.05
Explore iconic Whistler Village and experience North America's #1 Golf Resort (2019) with a bucket-list golf trip to Whistler, including Fairmont Chateau Whistler Resort and the accompanying golf course. The Robert Trent Jones design climbs from the level of the hotel to a benchland on the side of Blackcomb Mountain 400ft up, where you'll catch your breath (literally and figuratively) and you take in views of the surrounding mountains and Whistler Valley. Make a trip to play Fairmont Chateau Whistler even more memorable by playing several other top area golf courses, including Nicklaus North, Whistler Golf Club and Big Sky in nearby Pemberton, or take a road trip along the Sea-to-Sky highway for more rounds and scenic views.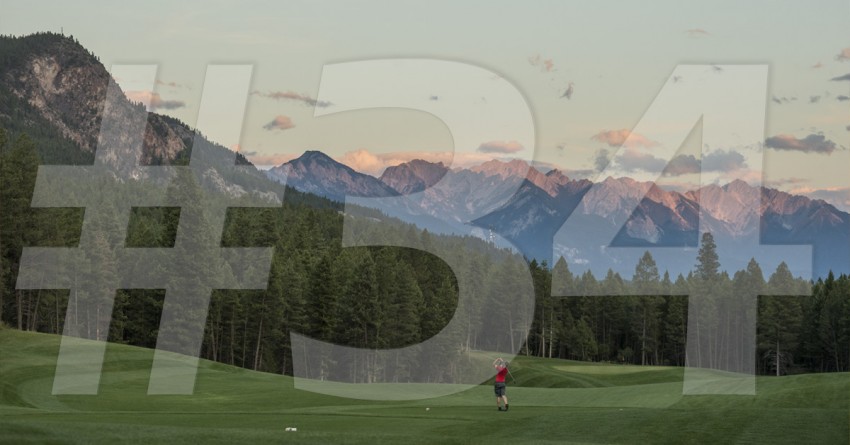 #34 COPPER POINT, POINT COURSE - INVERMERE
Designer: Gary Browning/Wade Horrocks, 2004
SG Rating: 7.5343
Peak Rate: $140
The Point Course at Copper Point balances comfort and complexity, offering a Kootenay Rockies golf experience where the unique mix of golf holes will have you reaching for every club in your bag. The Gary Browning design includes a natural, lay-of-the-land route with classic elements of roughly hewn bunkers and takes advantage of existing hills and ravines to create a classic Kootenay Rockies golf experience that is in harmony with nature.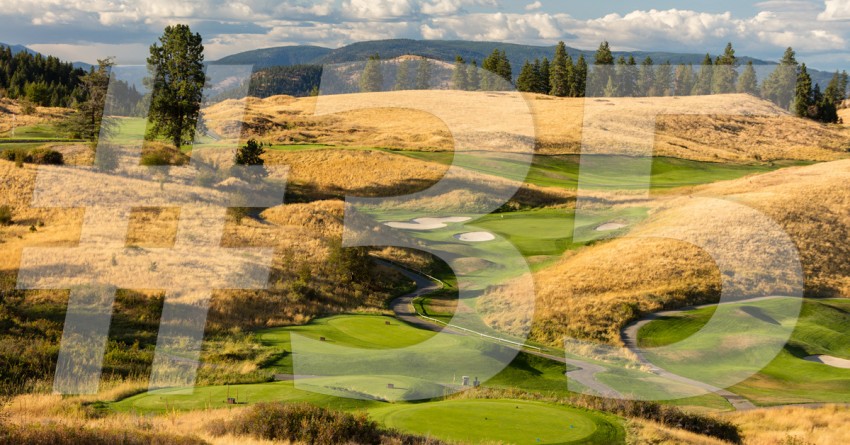 #35 PREDATOR RIDGE, PREDATOR COURSE - VERNON
Designer: Les Furber, 1991
SG Rating: 7.5330
Peak Rate: $210
Located just 30 minutes north of Kelowna International Airport (YLW), you could be teeing off just an hour after landing and play the iconic Les Furber-designed Predator Ridge Resort – Predator Course. The links-style course embraces rolling mounds and hills and extensive fescue to contrast vibrant greens and fairways. This premier golf resort is a perfect home base for an Okanagan golf trip to explore Vernon and Kelowna golf courses as well as wine tours, hiking, biking, exploring parks or spending a few hours lakeside.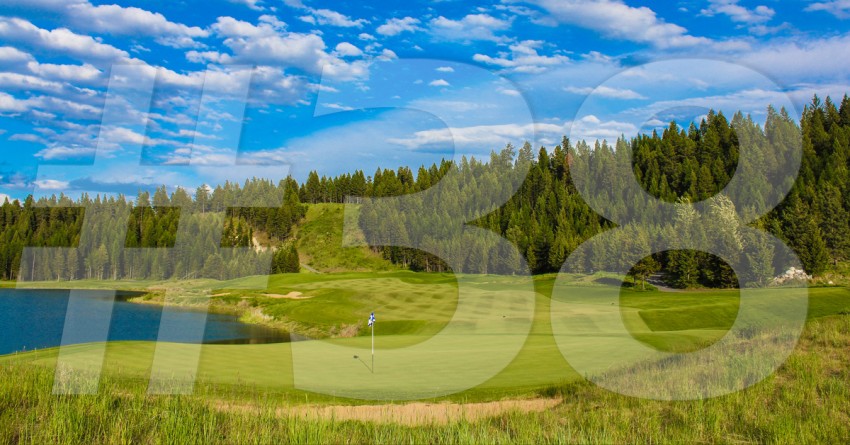 #38 SHADOW MOUNTAIN - CRANBROOK
Designer: Graham Cooke/Wayne Carleton, 2009
SG Rating: 7.4844
Peak Rate: $104
The architectural team of Cooke/Carleton Design unveiled this masterpiece of a golf course in the summer of 2009 to create a unique golfing experience just minutes outside of the beautiful city of Cranbrook, BC. Shadow Mountain introduces 19 of the most breathtaking holes imaginable, as golfers begin their journey playing the opening par five through local pines, traversing across rolling mountainous terrain and finishing with arguably the four most visually stunning holes in Canada. At 125 feet above the fairway, two of the four finishing holes will leave you breathless and exhilarated. The design team of Cooke/Carleton made sure each hole was unique in creativity, unsurpassed in playability with bent grass tees, fairways and greens in addition to strategically positioning each hole with views of the beautiful mountain peaks such as Fisher Peak, the Steeples and the Purcell mountain range.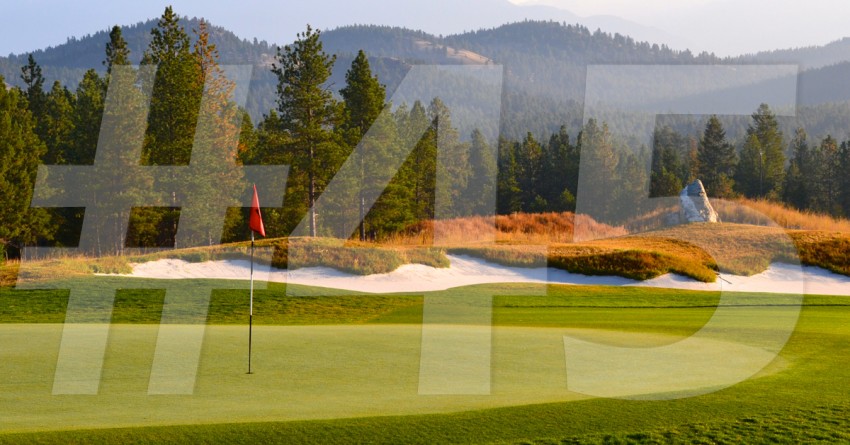 #46 WHISTLER GOLF CLUB - WHISTLER
Designer: Arnold Palmer, 1983
SG Rating: 7.4093
Peak Rate: $177.45
Adjacent to the heart of Whistler Village, stroll just a few minutes from and play a round at the Whistler Golf Club, the first course Arnold Palmer chose to design in Canada. The Whistler Golf Club shines with nine lakes, two winding creeks, rich rolling greens and dramatic views of Whistler and Blackcomb mountains. Bears are frequently seen on the course, so keep your eyes open!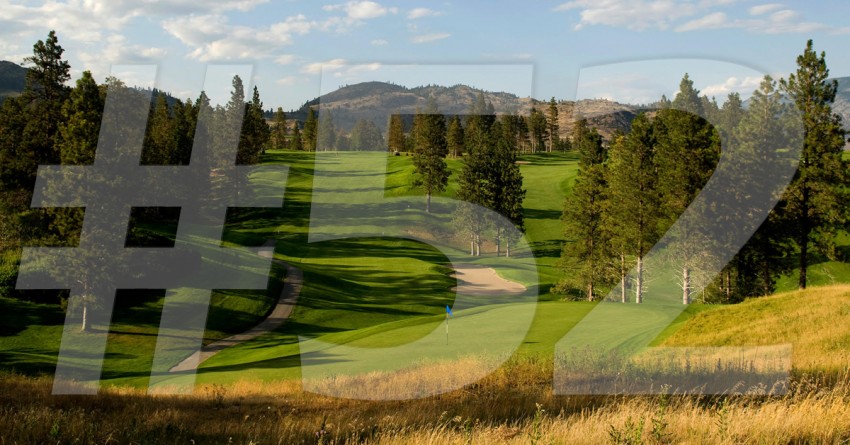 #52 FAIRVIEW MOUNTAIN - OLIVER
Designer: Les Furber, 1991
SG Rating: 7.3700
Peak Rate: $116.90
Located just north of Osoyoos and nestled in Okanagan wine country, Fairview Mountain has few rivals when it comes to scenery, beauty, and conditioning. Drama abounds—fairways plunge down valleys, as vineyards beckon in the distance. Smooth greens give you an experience rarely found outside of the most expensive private clubs.
Fairview Mountain has been a standout in the Southern Okanagan since 1925, which is why SCOREGolf noted the club as one of the best public courses in Canada, and among the best values as well.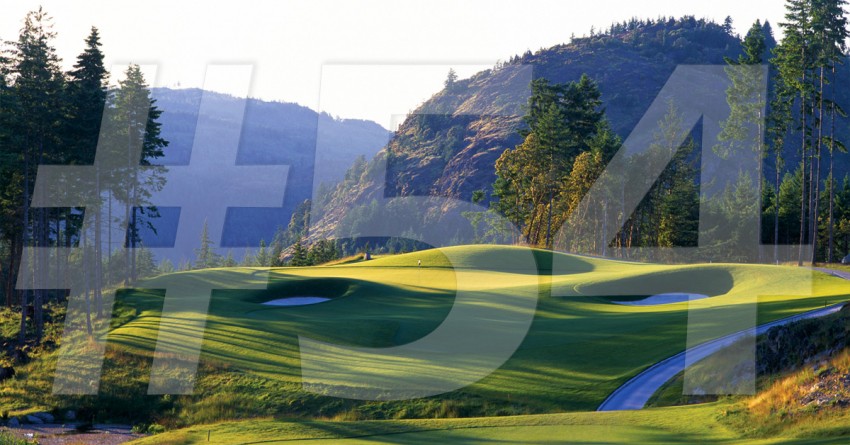 #54 BEAR MOUNTAIN, MOUNTAIN COURSE - LANGFORD (GREATER VICTORIA)
Designer: Jack and Steve Nicklaus, 2003
SG Rating: 7.3331
Peak Rate: $282.45
The Bear Mountain – Mountain Course is simply a golf masterpiece offering players challenging terrain and spectacular natural beauty and is considered one of Victoria's top golf courses. As the first Jack and Steve Nicklaus co-designed course on Vancouver Island, golfers are presented with panoramic views of mountain, city, and ocean while playing across undulating fairways framed by lush coastal forests. Combined with its sister Valley Course, these two golf courses offer the only 36-holes of Nicklaus-designed golf in Canada.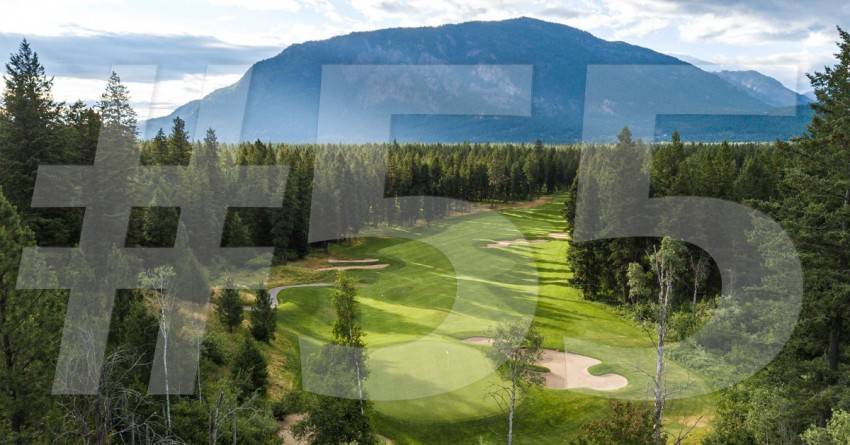 #55 TALKING ROCK - CHASE
Designer: Graham Cook/Wayne Carleton, 2007
SG Rating: 7.3307
Peak Rate: $89.25
Nestled on the shore of Little Shuswap Lake, Talking Rock meanders up and down the mountainside, taking advantage of the elevation changes, particularly on the back nine and ending with a breathtaking 18th hole along the lakeshore. An 18-acre driving range academy complements the golf resort, while the entire property blends rich Indigenous history with native art and culture as the proud development of the Little Shuswap First Nations Band.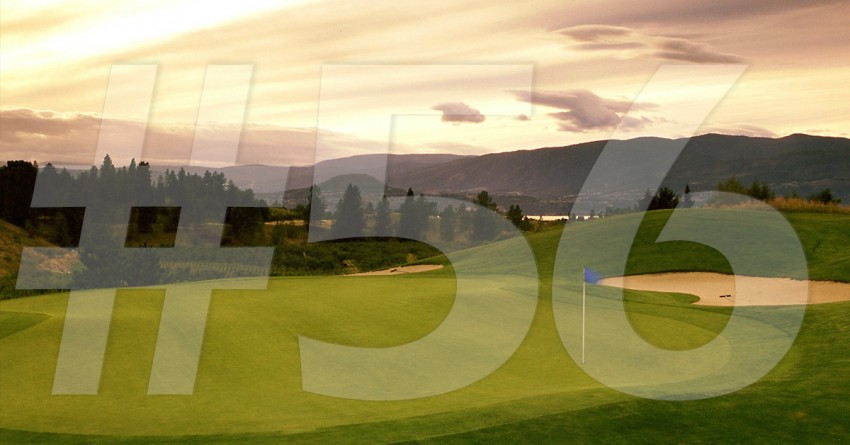 #56 GALLAGHER'S CANYON - KELOWNA
Designer: Bill Robinson, 1990
SG Rating: 7.3183
Peak Rate: $156.45
Set on a benchland high above Kelowna, Gallagher's Canyon provides a true test of golf. Its 6,802 yards take you to the very edge of the picturesque canyon, overlooking the city of Kelowna and then back down through tall groves of ponderosa pine. Rugged yet refined, Gallagher's Canyon offers the quintessential Okanagan golf experience, surrounded by hills brimming with orchards and vineyards, combined with a peerless golf facility and distinctively charming nine-hole Pinnacle Course, which will challenge masters and apprentices alike.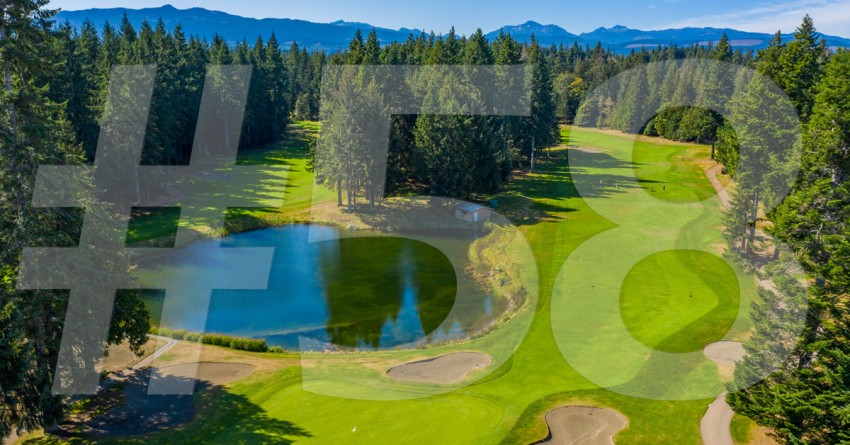 #58 STOREY CREEK - CAMPBELL RIVER
Designer: Les Furber, 1989
SG Rating: 7.3171
Peak Rate: $83.95
"A Course in Nature" truly describes this exceptional Vancouver Island golf course, where soaring eagles, grazing deer and ambling black bears may visit during your round. Absorb an abundance of natural beauty and tranquillity amidst the old-growth and second-growth forest, resulting in a unique golfing experience in nature's backyard.
Congratulations to British Columbia's BC public golf courses and to all the golf courses that made the list. May golfers everywhere find inspiration to start (or continue) exploring top Canadian golf courses in BC!