It's that time again, time for the Canadian golf experts - including golf professionals, club managers, superintendents, industry-connected executives, media, and public players to rank over 2500 Canadian golf courses for the bi-annual SCOREGolf Top 100 Golf Courses in Canada. With over 300 beautiful golf courses in British Columbia, it's no surprise that 18 golf courses in the province made the list. If you're looking to play the best of the best on your next golf trip, here's a terrific place to start, with the top Canadian golf courses in British Columbia. You can view the full list of 100 Top Golf Courses in Canada, or keep reading below to view the top-ranked BC golf courses:

#8 Capilano Golf Club West Vancouver, BC
Designer(s): Stanley Thompson, 1937 2018 Ranking: 09 Private Golf Course Topping the list from British Columbia, Capilano Golf and Country Club makes a well-deserved (and regular) appearance. This West Vancouver golf course combines natural beauty with world-class design for an exclusive golfing experience. Capilano winds in and out of a coastal rainforest with a design by the renowned Stanley Thompson that includes generous treelined fairways, artistic bunkers and spectacular greens, set against the North Shore mountains and offering players spectacular views of the city.
Browse Featured Public Vancouver Golf Courses

#16 Greywolf, Panorama BC
Designer: Doug Carrick, 1999 2018 Ranking: 15 Public Golf Course If golf courses were rated on dramatic settings, Panorama's Greywolf Golf Course would take the lead every time. Nestled against the backdrop of British Columbia's Purcell Mountains, this world-renowned golf course located at Panorama Mountain Resort includes a remarkable collection of par-3s highted by the spectacular Cliffhanger hole 6 pictured above, unquestionably one of the most scenic golf holes in the world. Take in the incredible Doug Carrick design, including sculpted bentgrass fairways and hair-raising elevation changes that take full advantage of the topography and is a must-play for golfers visiting the Kootenay Rockies.
Browse Kootenay Rockies Golf Packages

#20 Shaughnessy Golf & Country Club, Vancouver, BC
Designer: A.V. Macan, 1961 2018 Ranking: 18 Private Golf Course The breathtaking Shaughnessy Golf & Country Club is where natural, west coast beauty meets a challenging, tour-tested golf course. Carved out of the shores of the Fraser River, experience postcard-worthy views, winding fairways surrounded by towering trees, and picturesque par 3s. Originally founded in 1911, the course was relocated in 1960 and redesigned by distinguished golf architect, A.V. Macan. The 7045-yard, Par 73 course has hosted numerous professional championships—including four Canadian Opens—where players are challenged by the tight, undulating greens to an 18th finishing hole that can make or break even the most polished golf professional.
Explore Featured Public Vancouver Golf Courses

#21 Victoria Golf Club, Victoria, BC
Designer: A.V. Macan, 1925 / Later work: Jeff Mingay 2018 Ranking: 23 Private Golf Course The Victoria Golf Club was founded in 1893 and is the oldest 18-hole golf course in Canada in its original location. Although it began as a modest 14-holes, in 1895 it was expanded to the full 18. Interestingly, this Victoria golf course has had at least three different layouts, but the current layout has been in play for nearly 100 years. Full of history, this oceanside private golf course is stately, beautiful, and a lovely place to play golf for those most fortunate to do so.
View Featured Public Victoria Golf Courses

#24 Big Sky Golf Club, Pemberton, BC
Designer: Bob Cupp, 1994 2018 Ranking: 42 Public Golf Course When it comes to playing Top Canadian Golf Courses in British Columbia, the Whistler Golf Region is a terrific place to start. Just 30 minutes north of Whistler in nearby Pemberton lies a sometimes hidden gem, Big Sky Golf Club - even though it consistently ranks on top golf course lists. Play against spectacular Mt. Currie rising 8,450 feet above the fairways (or even play the 19th hole on top of it!) and marvel at Robert Cupp's design of bent grass from tee to green - soon you'll see why this is one of BC's (and Canada's) premier golf courses.
Explore Whistler Region Golf Courses

#28 Predator Ridge Resort - Ridge Course, Vernon, BC
Designer: Doug Carrick, 2009 2018 Ranking: 28 Public Golf Course Taking advantage of the natural topography and set between two major lakes in the North Okanagan, Doug Carrick's Ridge Course at Predator Ridge Resort in Vernon is truly remarkable. A challenging but playable course taking advantage of the natural topography of the area, the Ridge Course is defined by incredible vistas, long, scenic fairways and beautiful granite rock outcroppings. Pair with the Predator Course (also on this list) and you'll have a one-two punch of playing two of Canada's best golf courses in one day!
Explore Featured Vernon Golf Courses

#30 Tobiano, Kamloops BC
Designer: Thomas McBroom, 2007 2018 Ranking: 38 Public Golf Course What can we say about the iconic Tobiano that says it better than the photo above? This marquee Kamloops golf course has it all - incredible views, challenging play, and a fun and welcoming atmosphere that frequently has it appearing on top Canadian golf course lists. Located in the northern Sonoran desert region of British Columbia's Thompson Okanagan, Kamloops boasts a dry and arid climate and long summer days where you can fit in as many three rounds in a day before heading down to Kamloops Lake to cool off, or into town to explore some incredible craft beer culture.
Explore Kamloops Golf Packages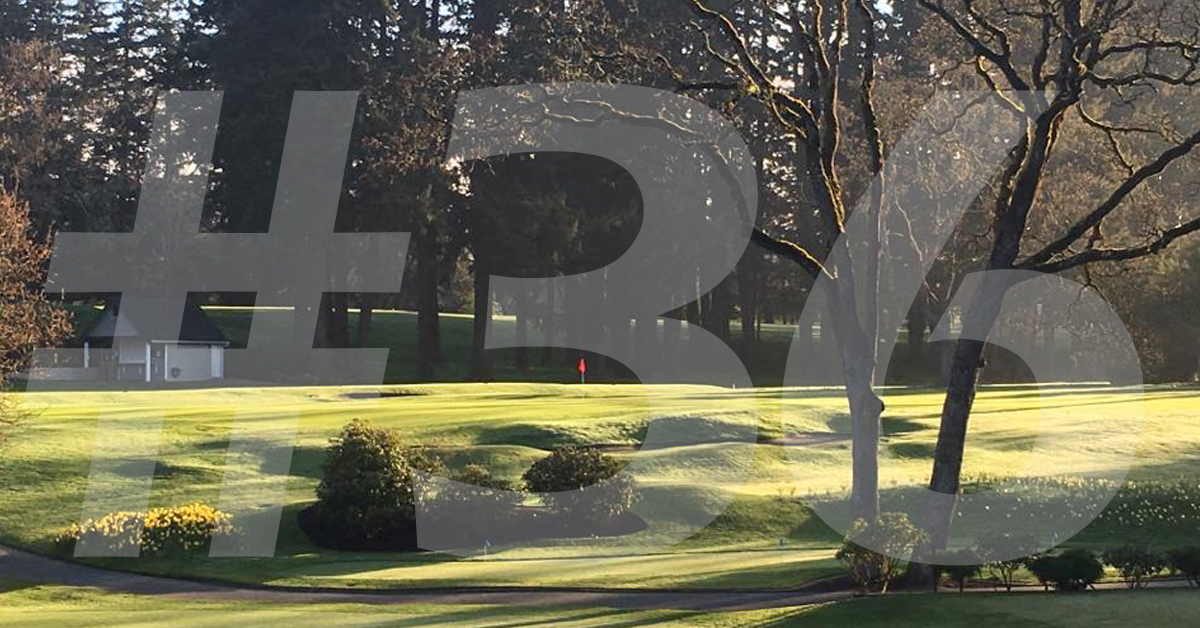 #36 Royal Colwood Golf Club, Victoria, BC
Designer: A.V. Macan, 1913 2018 Ranking: 27 Private Golf Course The 100+ year-old private golf club at Royal Colwood is a local favourite, where members can enjoy play on the traditional style parklands championship course set amongst 450-year-old Douglas fir trees and majestic Garry oaks. Royal Colwood received its Royal designation from King George V in 1931 and has long been a fixture among Victoria's top golf courses. The membership of Royal Colwood comes from all walks of life, united by their common love for the grand old game of golf.
Explore Featured Public Victoria Golf Courses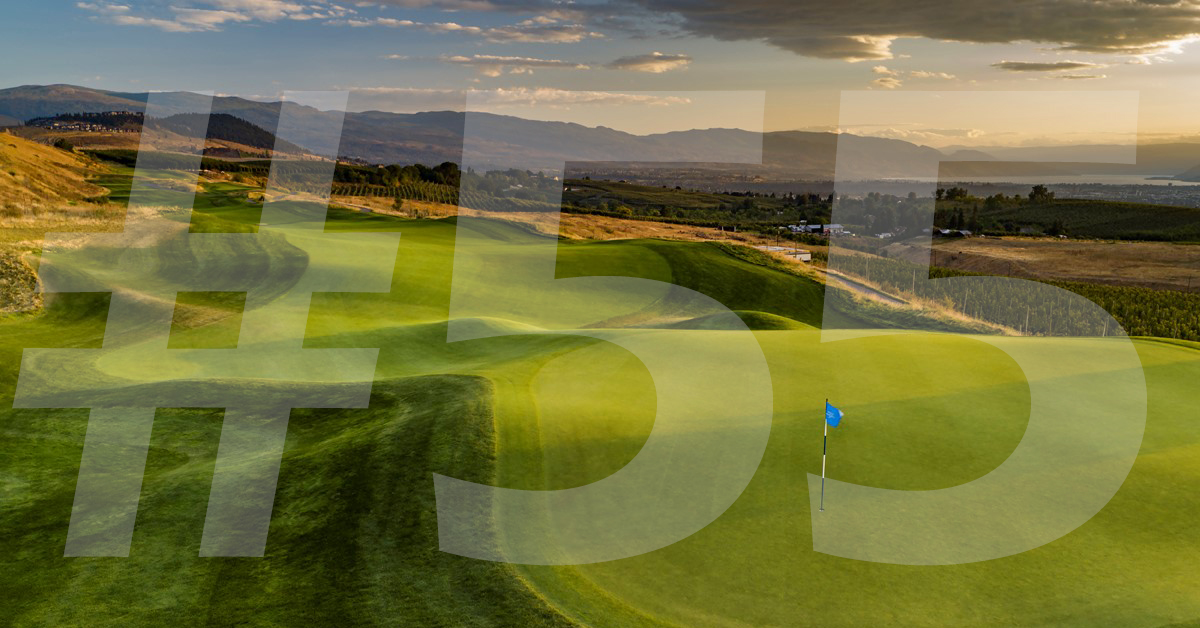 #55 Tower Ranch Golf Club, Kelowna, BC
Designer: Thomas McBroom, 2008 2018 Ranking: 54 Public Golf Course Kelowna's Tower Ranch is no stranger to awards and accolades, as it has been gracing top golf lists since its opening in 2008. Located just minutes from downtown Kelowna and Kelowna International Airport (YLW), the championship, Thomas McBroom designed golf course features dramatic, undulating fairways and breathtaking views of the city below for a superlative golf experience.
View Featured Kelowna Golf Courses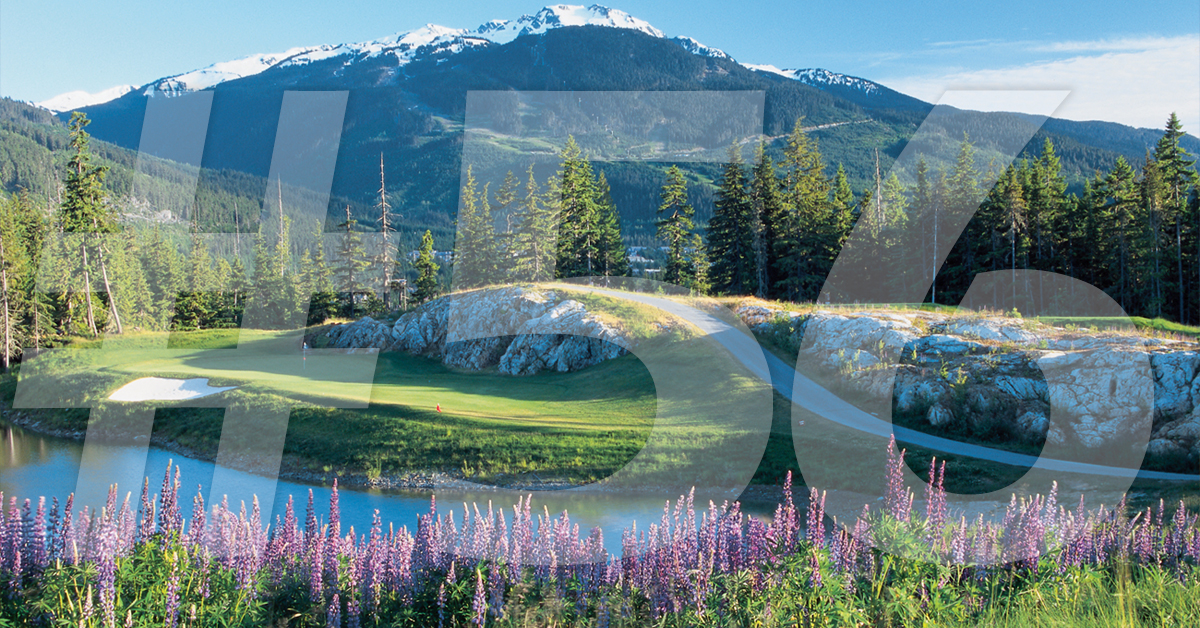 #56 Fairmont Chateau Whistler, Whistler BC
Designer: Robert Trent Jones, 1993 2018 Ranking: 50 Public Golf Course Experience North America's #1 Golf Resort (2019) and iconic Whistler Village, all rolled into one with a bucket-list golf trip to Whistler, including Fairmont Chateau Whistler Resort and the accompanying golf course. The Robert Trent Jones design climbs from the hotel up over 400 to a benchland on the side of Blackcomb Mountain, where you'll want to catch your breath (literally and figuratively) as you take in views of the surrounding mountains and Whistler Valley. Meanwhile, you can continue your epic golf trip in Whistler by hitting several other top area golf courses, including Nicklaus North and Big Sky in nearby Pemberton, or take a road trip along the Sea-to-Sky highway for a few more rounds and scenic views.
Explore Whistler Golf Packages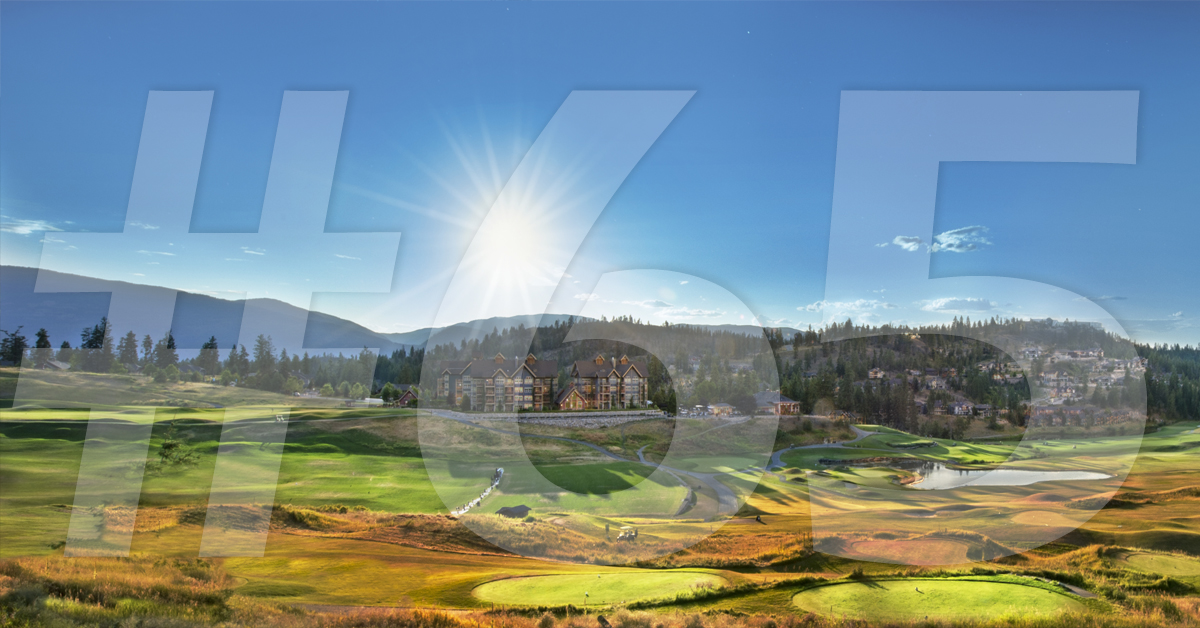 #65 Predator Ridge - Predator Course Vernon, BC
Designer: Les Furber, 1991 2018 Ranking: 59 Public Golf Course Less than 30 minutes from Kelowna International Airport (YLW), you could be on the tee an hour after landing and play the iconic Les Furber designed Predator Ridge Resort - Predator Course. The links-style course is set amongst rolling mounds and hills, featuring extensive fescue to contrast vibrant greens and fairways. In addition to a premier golf resort and world-class dining options, the resort is a perfect jumping-off point for an Okanagan golf trip, exploration of nearby vineyards, or enjoying nearby trails, parks, and beaches.
#71 Nicklaus North Golf Course, Whistler BC
Designer: Jack Nicklaus, 1995 2018 Ranking: 49 Public Golf Course Nicklaus North Golf Course in Whistler, BC is a stunningly scenic golf course encircled by snow-capped mountain peaks and majestic fir trees. Revel in the golf course's challenging par threes and unique bunkering, and take your time enjoying their scenic golf holes along the shores of Green Lake. At the end of your round, relax on the patio at Table Nineteen and take the time to truly savour a fantastic day of golf on one of Canada's premier golf courses.
Explore Whistler Golf Packages
#72 Bear Mountain - Valley Course, Victoria BC
Designers: Jack and Steve Nicklaus, 2008 2018 Ranking: 80 Public Golf Course Combined with its sibling Mountain Course (also listed amongst Canada's best golf courses), golfers can take in the only 36 holes of Nicklaus Design golf in Canada, and undoubtedly one of the finest golf offerings in North America. Playing the Valley course will have you meandering through forests, along lakes, and over creeks while simultaneously offering spectacular views of Vancouver Island's stunning landscape. Golfers playing this Victoria golf course are encouraged to take in rounds at a few other area golf courses that each offer their own distinct island experience, or plan a weekend stay (or longer) at the Westin Bear Mountain Resort to take in more golf, a brand new spa, tennis, trails and more.
Browse Featured Victoria Golf Courses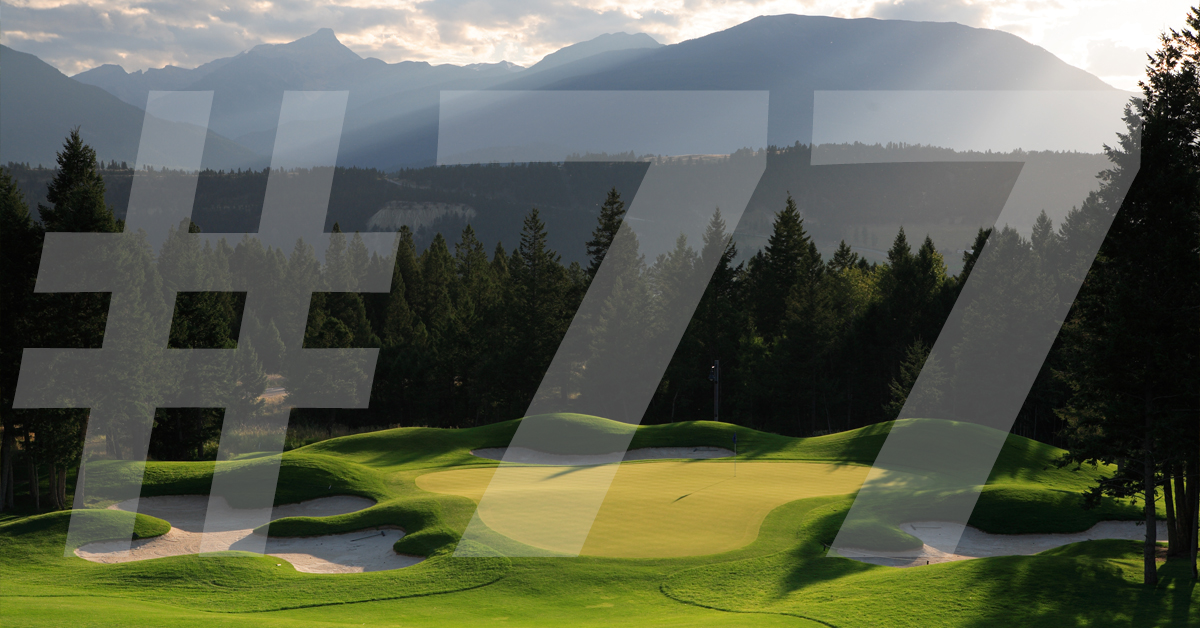 Eagle Ranch Golf Resort, Invermere, BC
Designer: Bill Robinson, 2000 2018 Ranking: NR Public Golf Course The golf courses in the Kootenay Rockies Region of British Columbia are truly something special, and Eagle Ranch is no exception. The awe-inspiring course includes many holes that plunge down the fall lines, meander through the pines and cruise high along the bluffs for a distinctive golf experience encompassed dramatic by its Rocky and Purcell Mountain views. Complete your tour of top golf courses in the region by visiting nearby Greywolf Golf Course, or tour south to the Kimberly-Cranbrook area for more terrific golf options.
Explore Kootenay Rockies Golf Packages
#87 Point Grey Golf & CC, Vancouver BC
Designer: David Ayton, Jr., 1924 2018 Ranking: 91 Public Golf Course Located equidistant between Vancouver International Airport and the Downtown core, the golf club's location is perfect for a quick round while taking in the sights and sounds of a Vancouver golf trip. This traditional golf course known for its exceptional greens and the 90-year-old golf course offers exceptional golf without pretension. Check it and other Vancouver golf courses out on your next visit.
Browse Featured Public Vancouver Golf Courses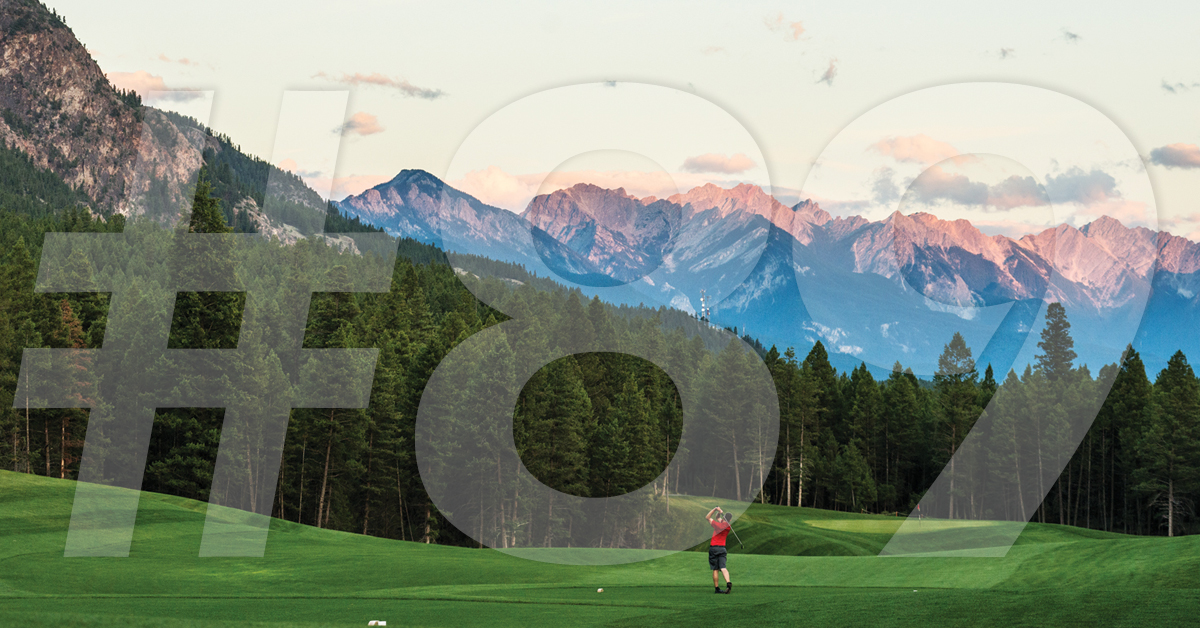 Copper Point - Point Course, Invermere, BC
Designer: Gary Browning, 2004 2018 Ranking: 85 Public Golf Course Nestled in the Kootenay Rockies, The Point Course at Copper Point is the ideal balance of comfort and complexity with its unique mix of golf holes that will utilize every club in your bag. The Gary Browning design includes a natural, lay-of-the-land route with classic elements of roughly hewn bunkers and utilizes existing hills and ravines to create a classic Kootenay Rockies golf experience that is in harmony with nature.
Explore Golf Courses in the Kootenay Rockies
Bear Mountain Resort - Mountain Course, Victoria, BC
Jack and Steve Nicklaus, 2003 2018 Ranking: 96 Public Golf Course As the first Jack and Steve Nicklaus co-designed course on Vancouver Island, The Bear Mountain - Mountain Course is simply a golf masterpiece offering players challenging terrain and spectacular natural beauty and is considered one of Victoria's top golf courses. Take in panoramic views of mountain, city and ocean as you play across undulating fairways framed by lush coastal forests on a course that regularly garners attention, and combined with its sister Valley Course, comprises the only 36-holes of Nicklaus designed golf in Canada and are a perfect complement to a Vancouver Island Golf Getaway.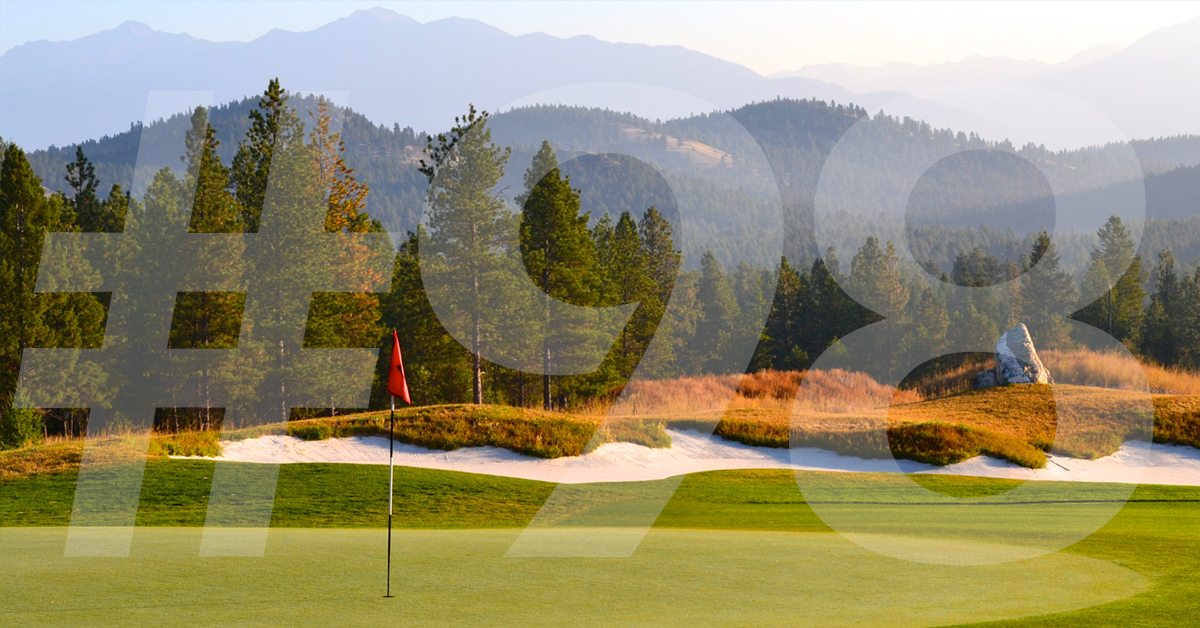 #98 Wildstone - Cranbrook, BC
Designer: Gary Player, 2011 2018 Ranking: 78 Public Golf Course As the first Black Knight Design by Gary Player Design in Canada, Wildstone has quickly been recognized as a must-play golf course for anyone visiting the Kimberley-Cranbrook golf region (or taking a Kootenay Rockies golf road trip). Located in the southeastern corner of British Columbia, accessible via Cranbrook International Airport (YXC), take on this beautiful golf course in addition to a myriad of outdoor activities including fly-fishing, hiking, biking, and paddling during a golf adventure of a lifetime.
Explore Golf Courses in the Cranbrook & Kimberley Region
Are you ramped up to visit some of the top Canadian golf courses in British Columbia? Start by downloading a British Columbia Golf Map or browse popular packages to featured golf regions.