There's no better place to plan a golf and wine vacation than beautiful British Columbia, where you'll find over 300 golf courses, nearly 1000 vineyards and 280 licensed wineries to choose from. Your next British Columbia golf vacation could include not only world-class golf but stops at wineries, cideries, meaderies and more to sip, sample and savour. So what's the best way to plan and enjoy a BC golf and wine vacation?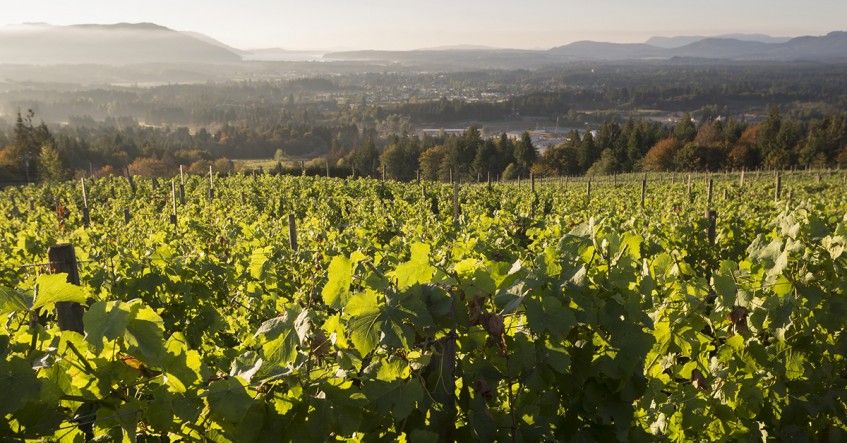 Vancouver Island
Home to 26 wineries, cideries and distilleries from Victoria and Sooke in the south to Courtenay-Comox mid-island, you can play the majority of the Vancouver Island Golf Trail and have wineries close at hand for your aprés-golf enjoyment. For a different kind of Vancouver Island adventure, check out the wine & whale tours - featuring luxury transportation, 3-4 wineries, lunch and a 3-4 hour whale watching tour (with an option to go at sunset for an ethereal experience). Meanwhile, if you head up to the fertile Cowichan Valley, you can embark on a wine tour or hop on the Cowichan Valley Flavour Trail where you'll find foodie heaven.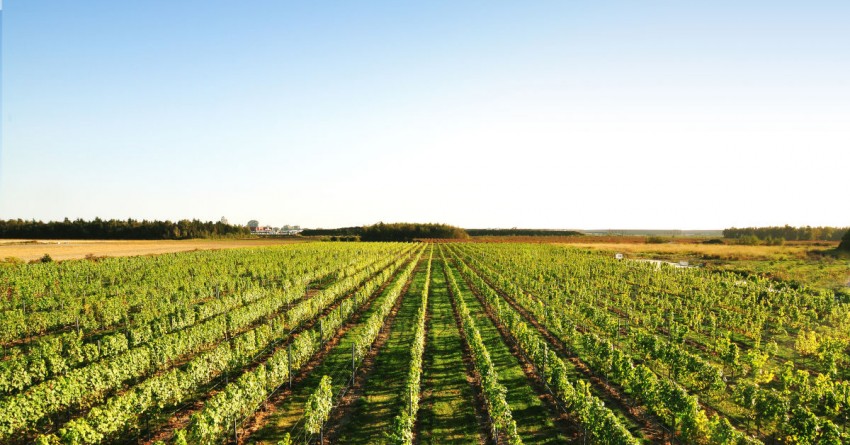 Fraser Valley & Sea-to-Sky
Delight in the flavours of berries and fresh fruit while exploring the luscious Fraser Valley Wine region from Chilliwack through the Lower Mainland, and north to Squamish along the Sea-to-Sky highway (with the recommendation of a side trip to Whistler for food, fun, and fantastic wine finds). While on the coast, you'll find golf and fertile vineyards go hand in hand, such as at Mayfair Lakes in Richmond, located mere steps from Lulu Island Winery. Featuring six tasting rooms, a "grape tunnel," and a wide selection including fruit and ice wine served alongside a charcuterie platter, you can easily spend the afternoon sampling here (reservations recommended).
Wind your way north on British Columbia's scenic Sea-to-Sky highway and stop in at Squamish Valley Golf Club for a scenic round and a meal at The Salted Vine, offering premier eats paired thoughtfully with robust reds and winsome whites. Your golf trip wouldn't be complete without playing Whistler golf courses, ultimately paired with a tasting tour.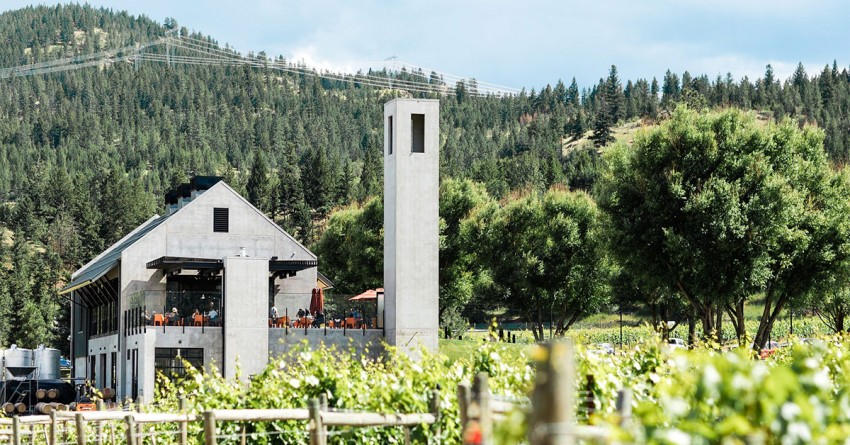 Thompson Valley
This burgeoning wine region offers a premium BC wine adventure and the opportunity to experience some incredible golf. The diverse microclimate of this region has yielded award-winning wines that are waiting to be discovered by discerning travellers. Enjoy warm summer evenings after a round or two at Kamloops golf courses with your pick of great Pinots and be sure to plan your trip to experience Privato Winery's Music in the Vineyards Series, every Friday from August to September.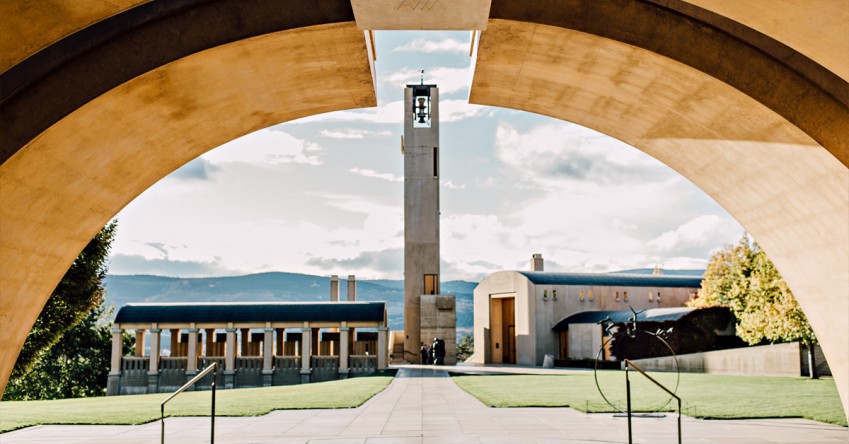 Okanagan Valley
Home to hundreds of wineries and even more vineyards, the Okanagan Valley is the heart and soul of British Columbia Wine Country. Travel the wine tasting trail from Osoyoos through to Lake Country and beyond for ample tasting opportunities combined with a multitude of great golf opportunities. While you're here, play any of the 13 featured Kelowna golf courses, head through Lake Country for more tastings, and then hit Vernon for a stay and play plus 5 more Vernon golf courses to play including Predator Ridge Golf Resort's two championship courses. From Vernon, you can easily continue on a golf and wine road trip by heading north to the Shuswap or west to Kamloops. In addition to a multitude of wine tours throughout the Okanagan Valley, partake in unique wine-related relaxation including the scenic sip wine trail from Predator Ridge Resort, a bike and wine tour experience, or a truly relaxing day of wine and water with a captained pontoon boat excursion on Okanagan Lake plus wine tour, with plenty of time for an afternoon round of golf.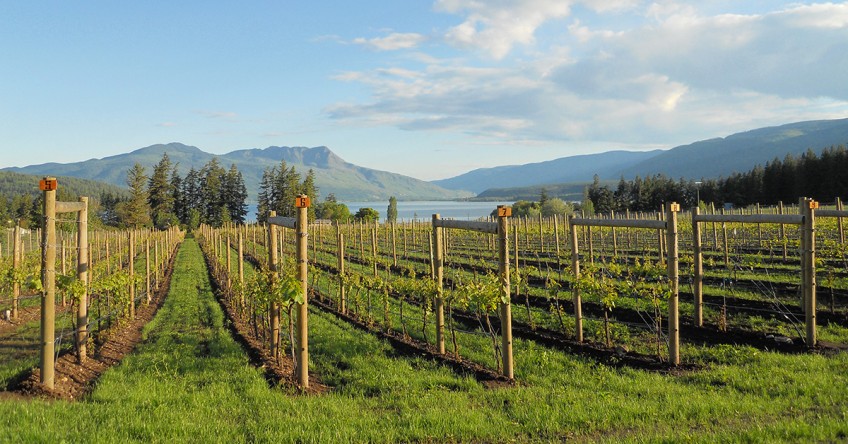 Shuswap
The 10 wineries, cideries, and meaderies (wine made from honey) in this region combine with 5 featured Shuswap golf courses make for a perfect tour on their own, or in combination with nearby Vernon and Kamloops form a fantastic golf and wine road trip. While in the area enjoying local libations and picturesque golf courses, consider the ultimate Shuswap summer experience - renting a houseboat to tour Shuswap Lake. After touring local wineries, cap off your day sampling your new wine discoveries while watching the sunset from the deck of your houseboat, or motor over to Mara Hills Golf Resort where you can dock right at the golf course and take in an afternoon round!
Are you excited to explore golf and wine in British Columbia? Download the BC Wine Trip Planner, the BC Golf Map, view upcoming BC Wine Events and view top golf packages to get started.