By Andrew Penner
Unless you've been hiding under a rock for the past year-and-a-half (arguably, not a bad idea during a pandemic), you've probably noticed that a lot of people are migrating towards "doable" outdoor sports and activities. Makes sense. Things like hiking, biking, camping, and, of course, golfing are big winners.
The issue? Where should you, as a newbie divot-digger, play? Many courses, thanks to all those new golfers, are packed. And tipping it out on a 7,500-yard beast that's riddled with head-high hazards and forced carries isn't going to keep beginners in the game. It'll send them scurrying for the exit gate. Beginners need beginner-friendly courses. Easy courses. Wide courses. Forgiving courses. (Well, to be honest, so do experienced players. Hehe.)
Thankfully, every region in British Columbia boasts beginner-friendly courses. (Just so the hacker in you stays happy.) Here are, in my opinion, the best ones in each of the 10 golf regions in BC.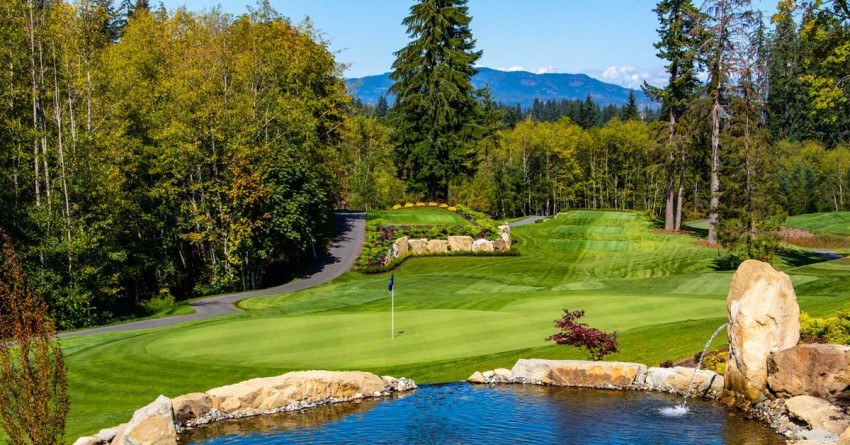 Vancouver Island
True, you don't have to be an expert to fall in love with the stunning courses on Vancouver Island! Unquestionably, one of the best facilities for beginner golfers is the Campbell River Golf & Country Club. This place is all about, well, just having a good time. Regardless of your ability. If you're rusty (duh, we all are), you can work on your game and have a few laughs at the Velocity Lounge & Driving Range. It's one of the few ranges in the country that's equipped with Toptracer technology. And the sporty, par-70 resort course is ideal for new golfers.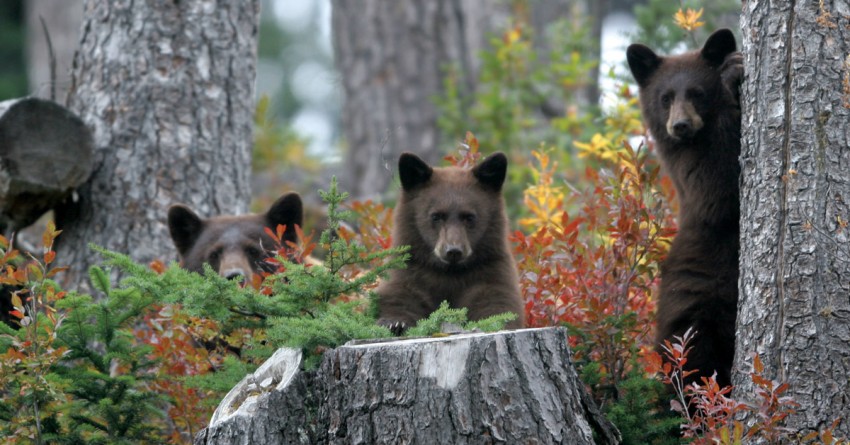 Whistler
Whistler is, without a doubt, one of the best mountain golf destinations in the world. And, yes, the four championship golf courses are the full meal deal! However, new golfers can still get their feet wet at the Whistler Golf Club. This is a great spot for 9-holes and a drink on the amazing patio. Also, the golf academy and practice facilities, including a nice area to work on your short game, are perfect for people just getting into the sport.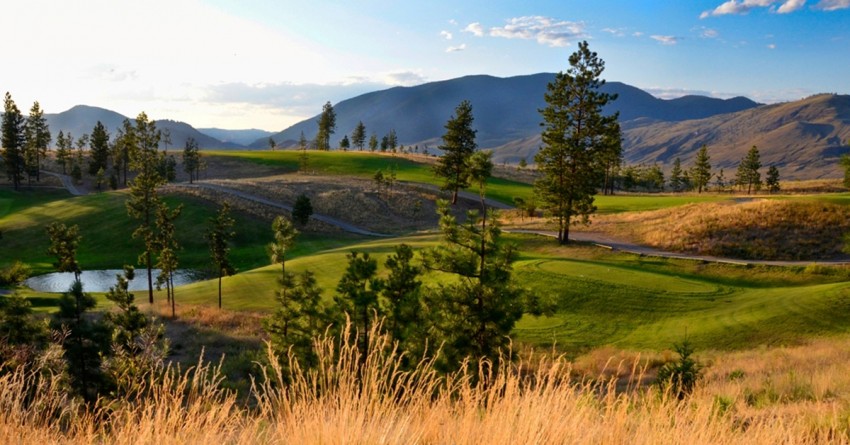 Kamloops
Due to its variety and drama-filled golf courses, the Kamloops region is a personal favourite of mine! For its laid-back vibe, awesome outdoor patio, and wide playing corridors, Eaglepoint is, arguably, the best place for beginners to blast away. The views from the holes near the edge of the bluff are outstanding.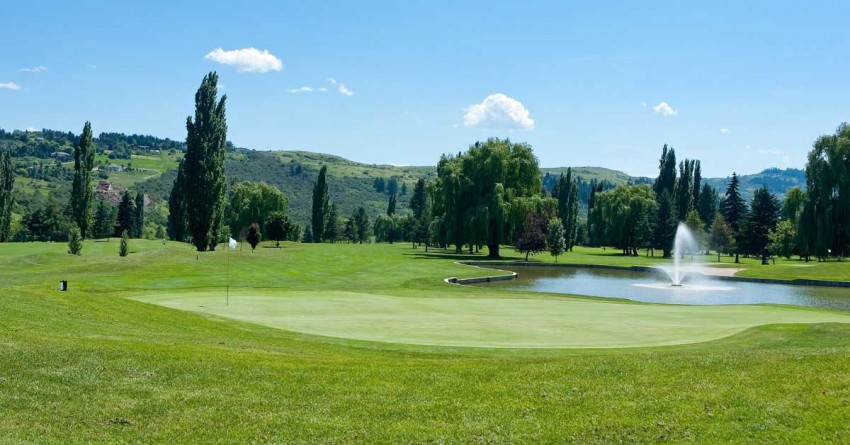 Vernon
Vernon is a little gem of a golf destination. And, for good reason, the Predator Ridge Golf Resort gets a lot of attention. The golf there is fabulous. However, under-the-radar Spallumcheen Golf & Country Club, thanks to their par-34 Executive Course, is a fantastic place for beginners. You'll have an opportunity to use every club in your bag and your short game skills will definitely get a workout!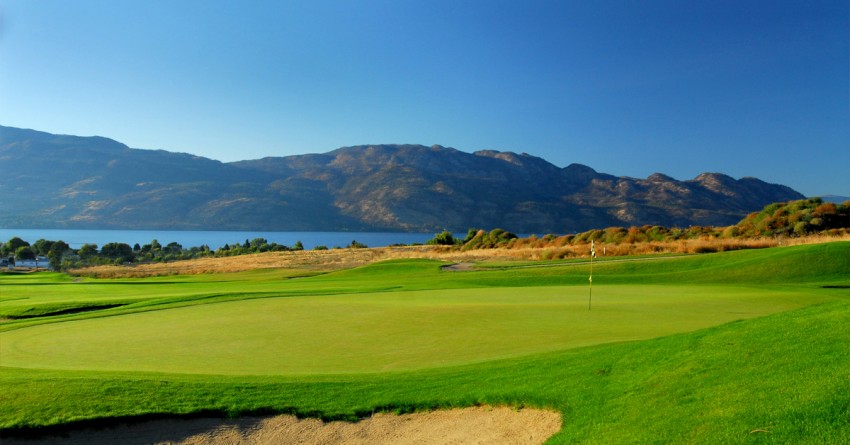 Kelowna
Kelowna is a golf lover's dream! Tons of courses and tons of variety! For new golfers, a visit to Two Eagles Golf Course & Academy is the ticket. The mid-length course (designed by prolific Canadian architect Les Furber) is doable for newcomers to the game. It's a par-65 course that plays to just over 5,000 yards. And from high on the hills overlooking Okanagan Lake, the views from the course are stellar.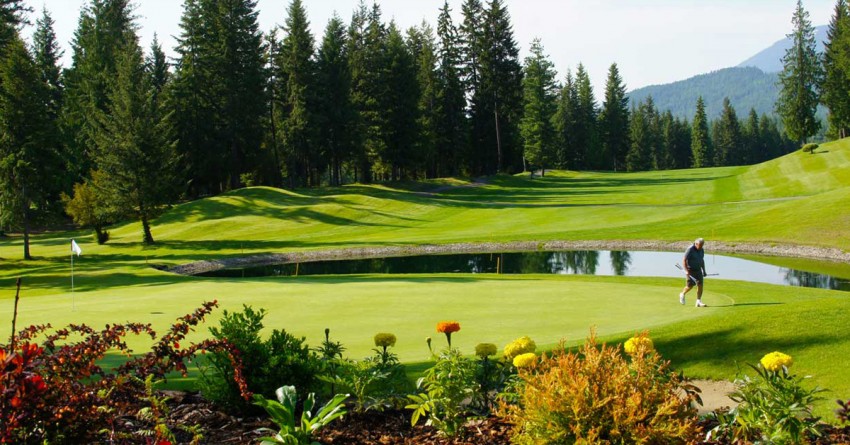 Shuswap
Known for its majestic lakes and soaring mountains, the Shuswap is also a golfing hot spot in the province. And it does get hot here! Before your obligatory plunge into the refreshing waters of the lake, a round at Shuswap Lake Golf Course at Blind Bay is a great way to get your day started. Especially if you are a relatively new golfer! Generous fairways and plenty of mown areas throughout will keep lost balls at a minimum.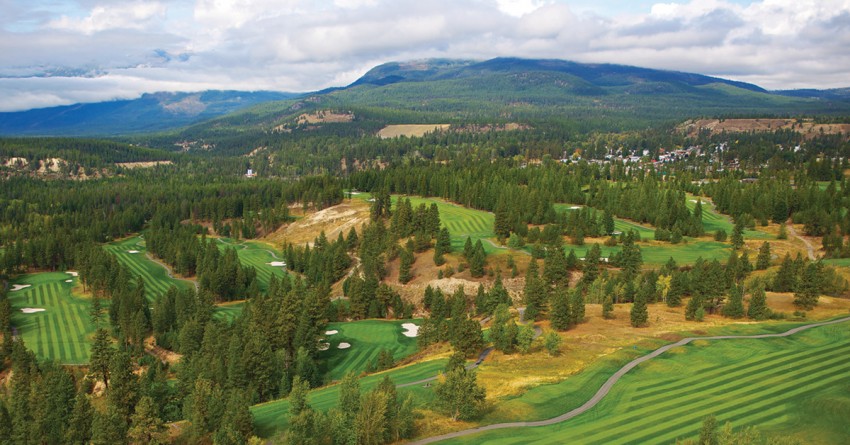 Kootenay Rockies
Hidden gem after hidden gem in this golf region. This spectacular mountain-filled region serves up scenic golf courses around every bend in the road. Or so it seems! If you're "a learner," I'd recommend a go on The Gap course at Bootleg Gap Golf in Kimberley. This sweet little rec 9 has no long, punishing holes. Just tons of character!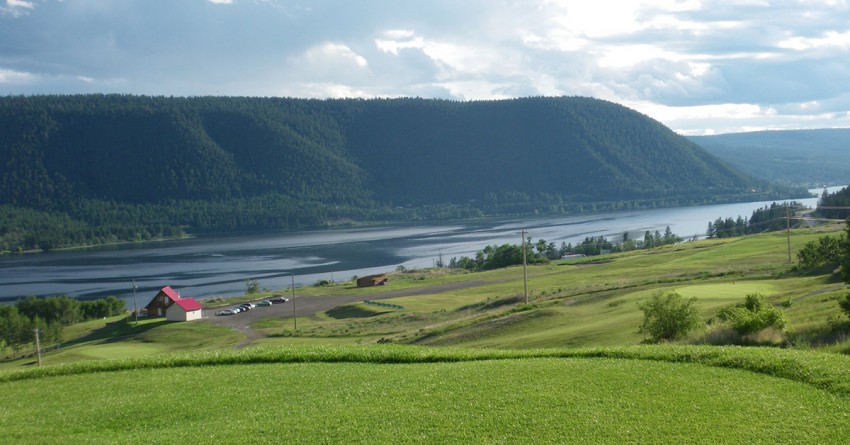 Cariboo Chilcotin Coast
Looking to get away from it all and pick up a new hobby? Like golf? This might be your region. The Coyote Rock Golf Course in Williams Lake is a little jewel of a course that is about as fair as they come. The 9-hole, par-33 course plays just over 2700 yards and has some of the finest lake views you'll encounter in BC.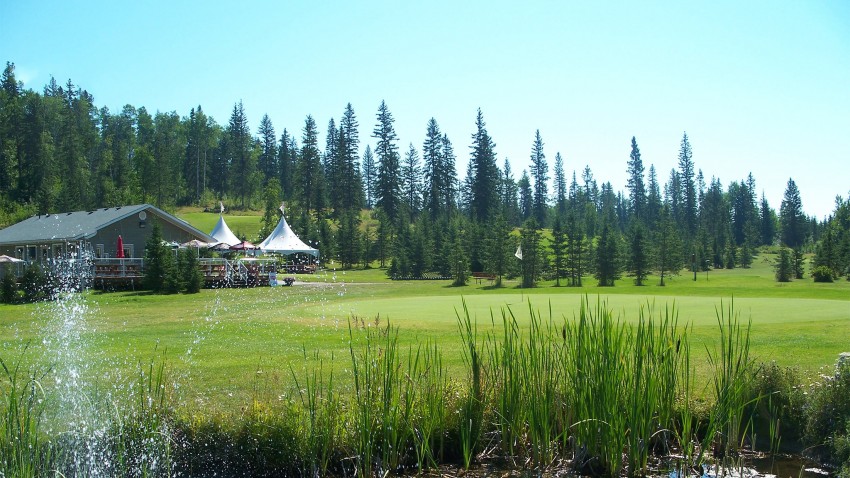 Northern BC
Thanks to an endless supply, it seems, of unspoiled country, you can definitely lose yourself in Northern BC. You can also lose some golf balls. Unquestionably, the Alder Hills Golf Club in Prince George is one of the best par-3 courses in the province. Regardless of how many you get airborne (remember, you're a beginner, so duffs, scuffs, shanks, and skulls are to be expected!), you will love this course. Wildlife abounds and, with only short par-3 holes, you might just see some birds!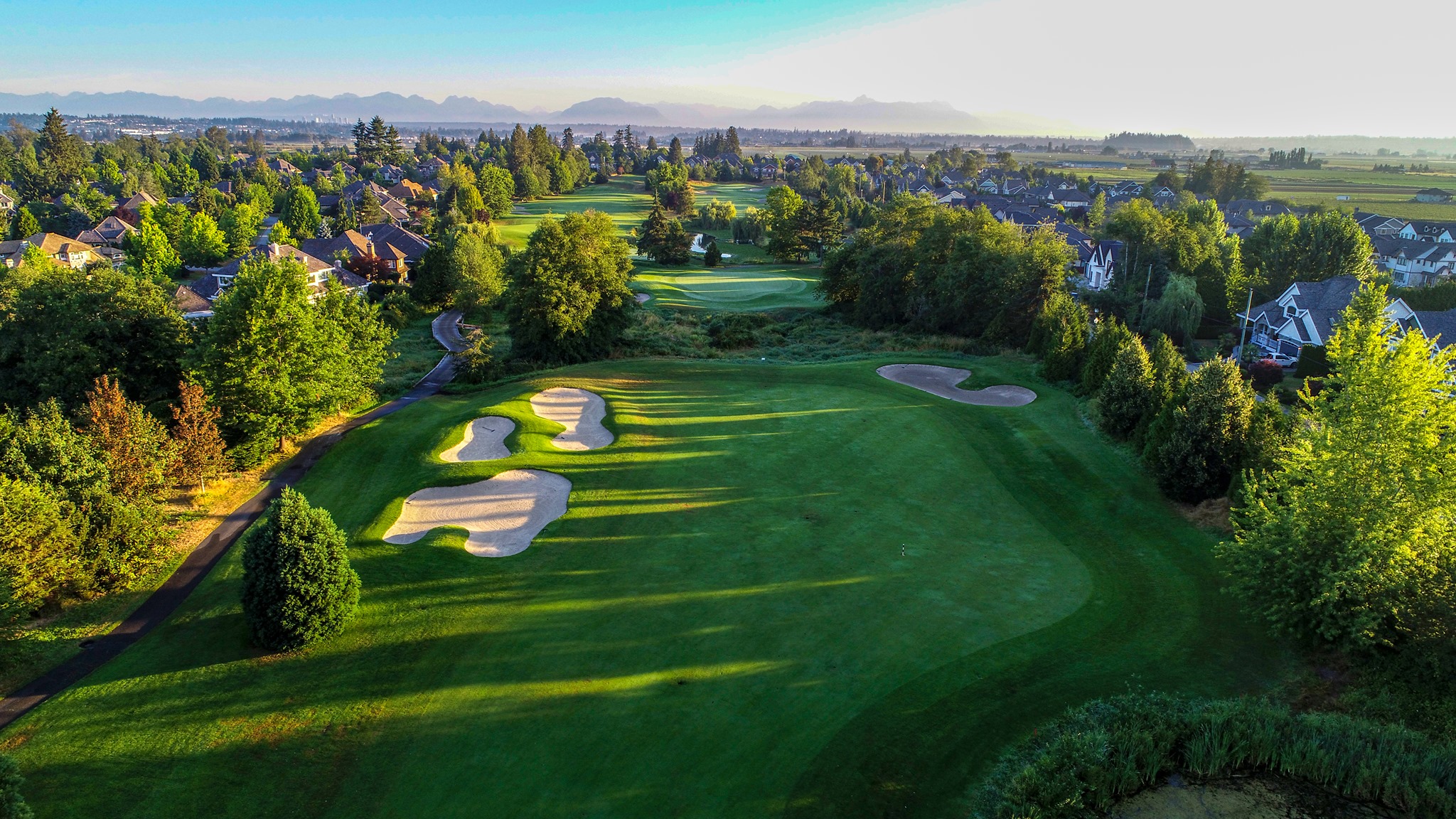 Vancouver
Not surprisingly, in a city as big and beautiful as Vancouver, you can expect to find some awesome golf. For example, Morgan Creek Golf Course in Surrey is one of the top tests in the province. However, even though recreational players will encounter many challenging moments, nothing can quite top (for sheer mountain and oceanside drama!) a round at Furry Creek in Howe Sound. Yes, it can be hard and, hmm, quirky at times. But the experience - even if you're a new golfer! - is something to savour.
If one (or a few) of these British Columbia golf courses for beginners catch your eye, then perhaps it's time to browse popular packages to start planning your first BC golf vacation to help tune up those newly-acquired skills!