How do you stay on top of your golf game during the winter months? In BC, in addition to a selection of incredible golf destinations and year-round golf courses, you can find golf simulators at golf courses throughout the province to maintain your swing and have a little golf fun while waiting for spring to arrive. Planning a winter getaway to include a golf simulator might be the perfect opportunity to break up the winter doldrums, which is why we suggest starting with featured facilities across the province: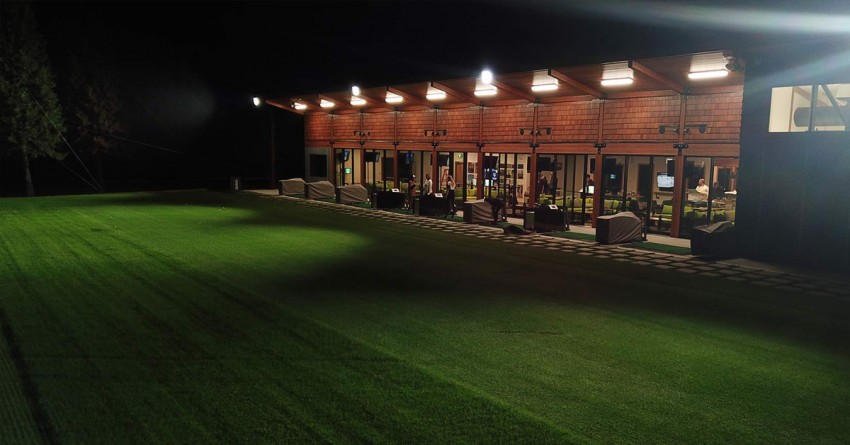 Campbell River Golf & Country Club - Campbell River
If you are in the Campbell River area on Vancouver Island, then the Velocity Lounge & Driving Range at Campbell River Golf & Country Club is the perfect place to hone your golf skills over the winter months. With eight heated private bays complete with lounge seating, table service, amazing food and a range of golf simulator packages - it's a driving range and sports lounge all in one, paired with a golf course that is open well into the winter months.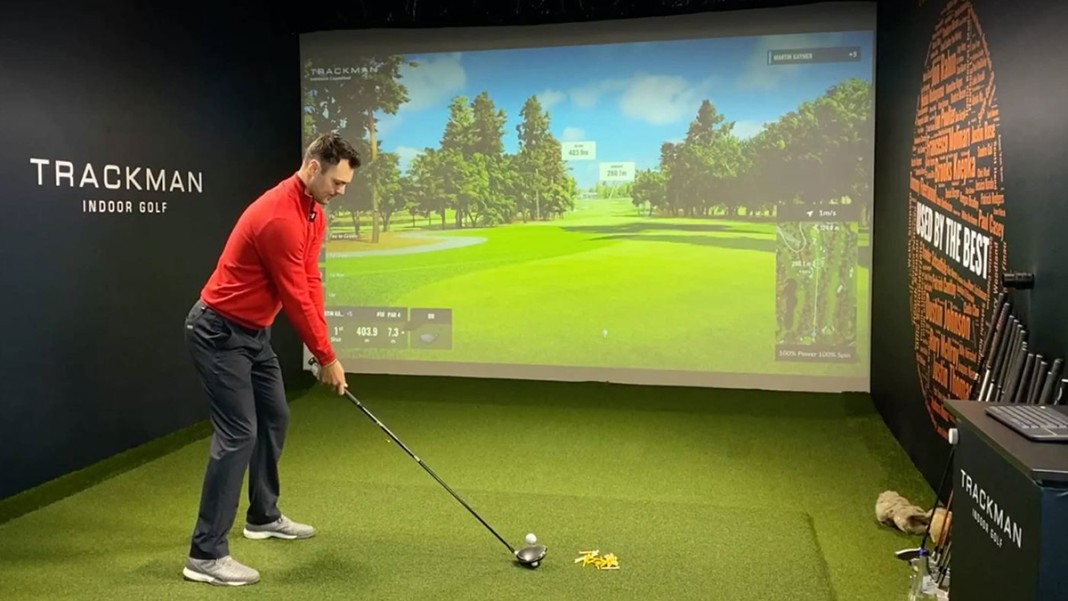 Whistler Golf Club, Whistler
Visit the "SIM" at Whistler Golf Club for an off-season lesson or to tackle some of the world's best golf courses with friends on the state-of-the-art golf simulator with Trackman technology.
Highland Pacific Golf - Victoria
Highland Pacific Golf Academy will be offering indoor golf instruction this winter with award-winning coaches to help you improve your game with Foresight GC Quad technology, KVest technology and world-class instruction. Golfers can also book the studio at Highland Pacific for golf simulation. Contact them directly for more information.
Shadow Ridge Golf Club - Kelowna
If you're visiting the Okanagan, here's a perfect place to work on your winter golf game. Play 9 holes, a full round of 18 or keep it simple with a two-hour slot to get in your practice. Shadow Ridge's virtual golf experience uses the Flightscope Mevo+ tracking system and 2019 The Golf Club software, offering hundreds of course options. Escape for a few hours to the fairways of Scotland or enjoy getting away (virtually) to a sunnier climate between November and March.
Vernon Golf & CC - Vernon
Located in 1913 Restaurant at the Vernon Golf and Country Club, the indoor golf simulator opened in January 2023 to provide a relaxed environment to eat, drink and enjoy an exceptional indoor golf experience on the Trackman 4 Golf Simulator. Advanced tee time bookings are required. Call (250) 542-9126 or email brad@vernongolf.com to book.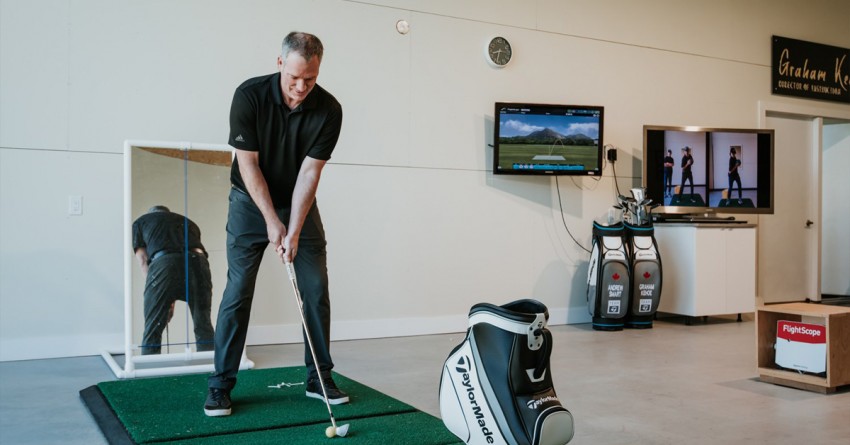 The Cabin at Nicklaus North - Whistler
The Cabin at Nicklaus North offers Whistler's only indoor golf instruction, practice, play (golf simulator) and club fitting center. With state-of-the-art technology, play and practice year-round or take advantage of PGA of Canada professionals for club fittings to start the golf season off strong. The Cabin's 1,500 square feet includes two private bays, along with generous fourteen-foot bay doors that open up in the summer and close during cooler weather.
Eaglepoint Golf Resort - Kamloops
Here you can practice or play a round of golf on one of Eaglepoint Golf Resort's two HD Golf Simulators. You will have a choice of 25 top courses with a range of options. If you're feeling rusty, or are looking to make some improvement, lessons are also available.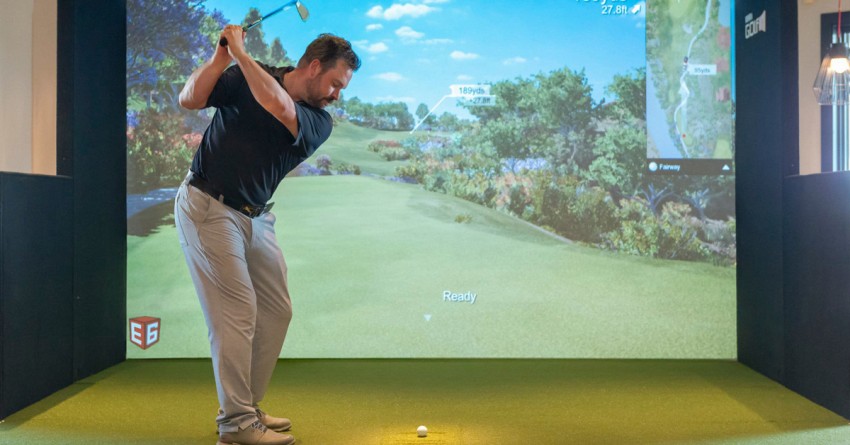 Predator Ridge Resort - Vernon
Predator Ridge Resort has recently installed four new indoor golf simulators and is launching a virtual golf experience to include league, special event nights and winter golf lessons. Made by GolfIn, the simulators include state-of-the-art software and technology precisely recreating every detail of a round of golf, from tee to green, with 90 golf courses to choose from. If aiming to improve your game, look into one of the Academy's golf lesson packages for fun and inspired learning tailors to your needs, regardless of skill level.
Tobiano Golf Course - Kamloops
After capturing the title of Canada's Best Golf Course in 2020 & 2021, Tobiano is also aiming to capture winter golfers with their Trackman4 golf simulator. TrackMan 4 has many different features such as practice settings that allow you to get instant and actionable feedback on club delivery, launch, ball flight, and landing, as well as virtual golf at over 50 world-class courses to choose from. Don't forget when visiting this Kamloops golf course to also check out the Black Iron Club & Grill at Tobiano, open seven days a week through winter to fuel your fire.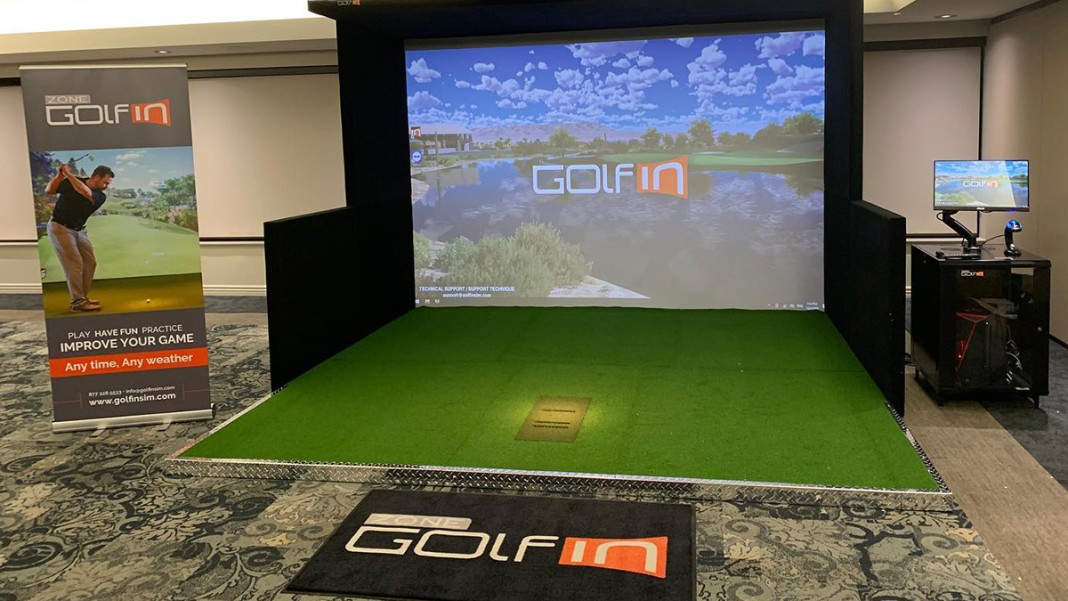 Bootleg Gap Golf Course - Kimberley
New for 2022, Bootleg Gap has installed two state-of-the-art GolfIn Simulators. The indoor golf experience here includes a fall and winter league, golf lessons and private event bookings. Featuring E6 Connect software, the GolfIn Simulators offer the highest quality, most lifelike and customizable golf simulator software ever created.
Golden Golf Club - Golden
Golden Golf Club launched its golf simulator last year, and offers 100 golf courses to choose from! Perfect for a morning or afternoon practice session, the golf club is also just 15 minutes from the nearest ski hill, if strapping on a board or skis also ranks high on your list of winter passions.
Avoid the rust and start next spring in full swing with the help of some of BC's golf simulators to keep you on form!