Explore the hidden gem that is the Shuswap golf region, where beautiful scenery is in ample supply and every course brings you lakeside or offers up impressive views. Tee it up in the morning, and then spend the afternoon exploring, relaxing on one of many pristine beaches, or taking an incredibly scenic tour of the region on your houseboat rental. It just doesn't get more pleasantly surprising than a golf vacation in the Shuswap, especially with this complement of signature golf holes:
Talking Rock #7
Beware "the bear" on Talking Rock Golf Course's signature Par 5, the sandtrap bear, that is. Grip it and rip it to get a little extra out of your drive from the elevated tee box. A ridge running through the middle of this green makes the downhill portion quicker than it looks so relax and enjoy the ride.
Mara Hills Golf Resort #4
Say hello to "Geronimo" - which is exactly what you'll want to shout when you tee off on the lengthy Par 4 at Mara Hills Golf Resort - sitting at 483 yards from the back tees. With the tee box sitting 200 feet above the fairway, all you need is a solid three wood to launch the ball off towards the fairway, and it's not uncommon to manage a 300-yard tee shot that gets you well on your way to the green.
Salmon Arm #18
The Signature 18th hole at Salmon Arm Golf Club is a 504-yard Par 5 with terrific reward potential. You can reach the end of the narrow, tree-lined fairway in two good hits, but beware of the pond that protects the front of the green and a large bunker to the left of the fairway if you wish to achieve par here.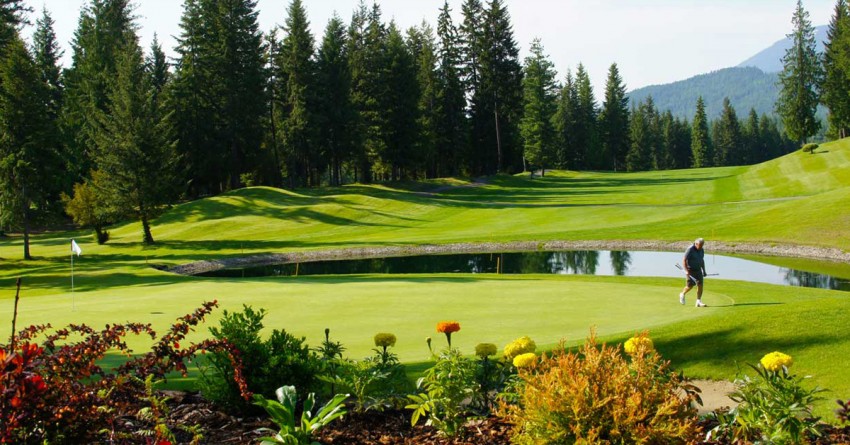 Shuswap Lake Golf Course at Blind Bay #5
The 5th hole at Shuswap Lake Golf Course at Blind Bay is a daunting 495-yard Par 5 with water in play. Tee off and aim left to avoid a gully on the right, then drop your second shot just before the water feature. Accuracy is needed to land comfortably on the green, as it is well guarded by bunkers if your shot goes wild.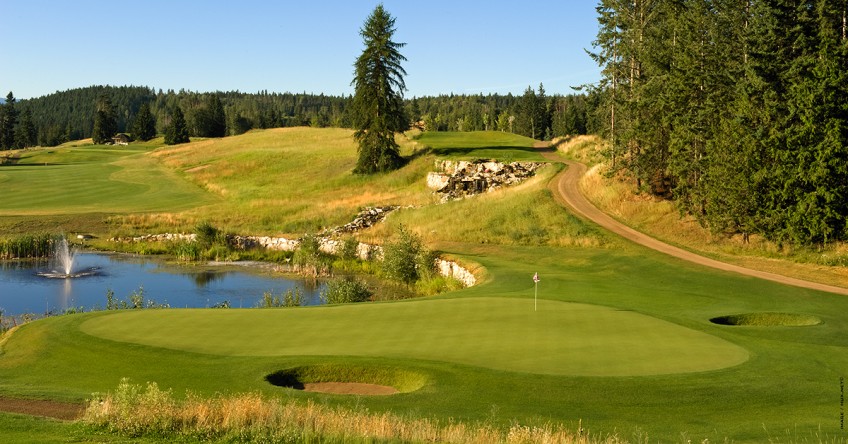 Shuswap National #3
The 170-yard, Par 3 signature golf hole at Shuswap National offers the challenge of a partial island green, lined with pot bunkers. Aim for the drop area between the first bunker and the water, favouring the left a little and you'll be on the green in two with plenty of time to take in the spectacular scenery.
If this list of Shuswap signature golf holes have you feeling inspired, feel free to browse packages and plan for a trip to this serene slice of British Columbia.