Right in the heart of one of North America's most picturesque and exciting places to play golf, Invermere on the Lake and Panorama Mountain Resort entice golfers with the challenge of its dramatic, rugged and mountainous terrain. With tracks that run up and down mountainsides and across crevasses, all framed by the looming peaks of the Rocky and Purcell Mountains, this mountain golf destination is a must-visit for your next Kootenay Rockies golf vacation. Visit Invermere and Panorama for unforgettable alpine golf, complemented with an abundance of beautiful accommodations and tantalizing restaurants:
Four Unforgettable Columbia Valley Golf Courses
Boasting pristine golf course designs with incredible views that will etch into your memory, a golf trip to play Eagle Ranch, Greywolf, and Fairmont Hot Springs (Riverside & Mountainside courses) is undoubtedly a top Kootenay golf experience. As an added bonus, three of these courses offer on-site accommodation and are conveniently located, so you can stay and play all four!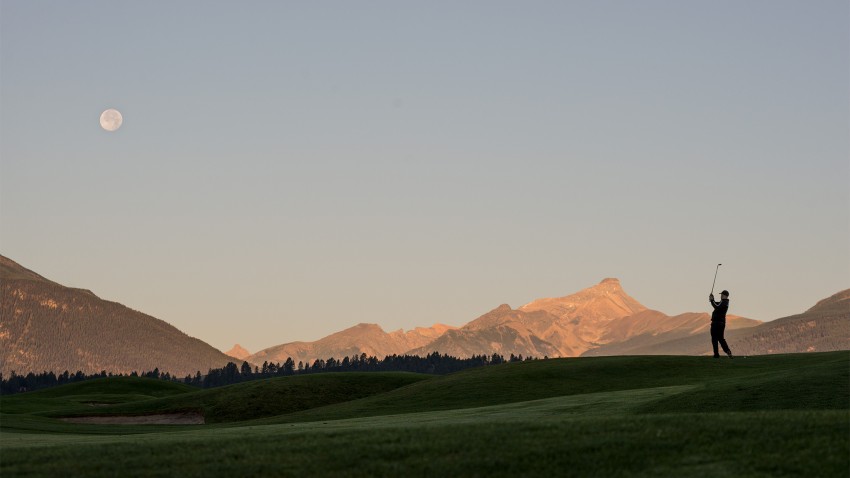 Eagle Ranch Resort
Eagle Ranch is a distinctive, master-planned resort community amid the rugged, unspoiled splendour of the Columbia Valley. This awe-inspiring course design plunges down fall lines, meanders through tall pines and cruises high along the bluffs overlooking the Columbia River - a golf experience that truly goes above and beyond. This beautiful setting is enhanced with majestic 360-degree views of the Rocky and Purcell Mountain ranges. As you navigate the 6,646-yard course with carries over daunting ravines and calming waters, you'll feel challenged and inspired in equal measure.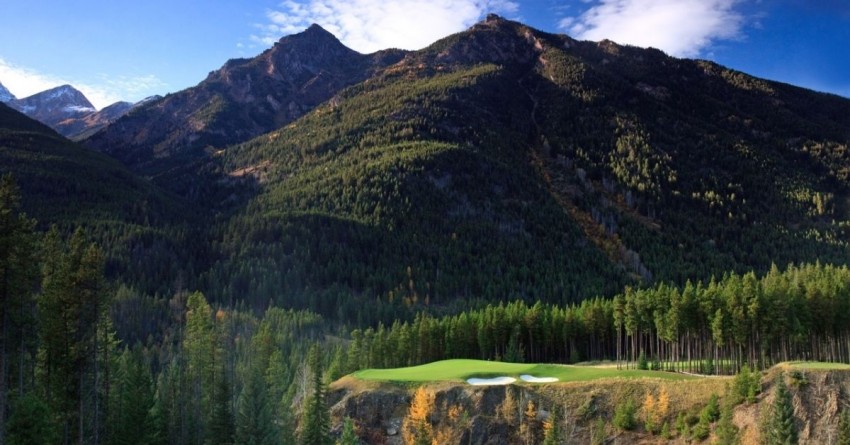 Greywolf Golf Course
Located in a spectacular alpine setting at Panorama Mountain Resort, Greywolf Golf Course meanders through vivid green woodlands and jagged hills with numerous unforgettable holes. The Cliffhanger, one of Canada's most photographed holes, challenges golfers with a long carry to the green sitting atop the cliff. The dynamite collection of par-3s at Greywolf is unquestionably one of the best in the world. With unique contours outlined by pristine bunkers, sculpted bentgrass fairways and hair-raising elevation changes, your round at Greywolf will be one for the ages and it won't be hard to see why this impeccable golf course has a regular place on the lists of top golf courses in Canada.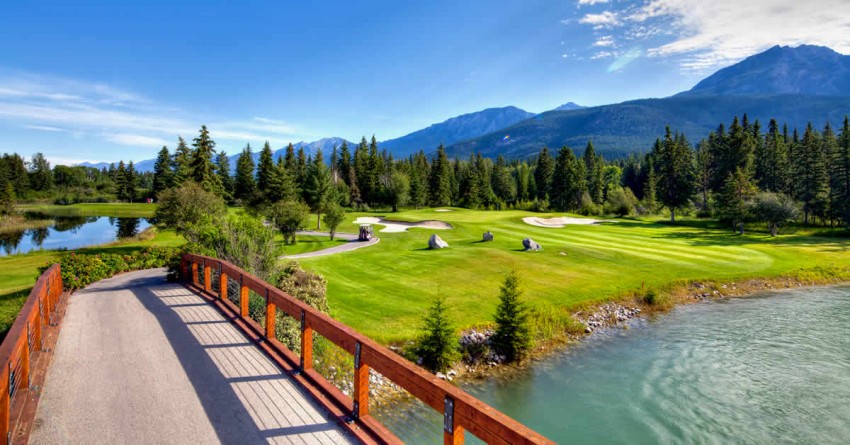 Fairmont Hot Springs Resort
Situated just 20 minutes south of Invermere, Fairmont Hot Springs has always been an irresistible draw for golfers seeking a full spectrum golf experience amongst some of the province's most idealistic golf terrain. Walk a morning round on the Riverside Course and play along the Columbia River for one of the most enjoyable rounds in the region before challenging yourself with the riveting collection of holes on the Mountainside Course. After your round, be sure to check out the relaxing natural hot springs at the resort.
Browse Fairmont Hot Springs Packages
Staying in Invermere and Panorama Mountain Resort
With an abundance of accommodation options suited for a variety of getaways, it's important to think of what activities you'll be doing when choosing the home base for your trip. Stay on the lake, the golf courses, or up in the alpine setting of Panorama Mountain Resort. You can't go wrong choosing where to stay: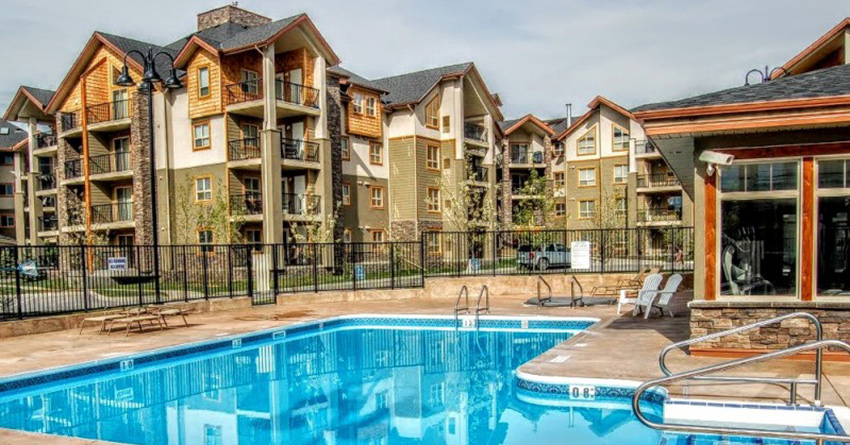 High Country Vacation Rentals
When it comes to vacations, High Country Vacation Rentals are the local experts offering a variety of accommodations ranging from condos to townhomes, private homes and cabins in Invermere, Windermere, and Panorama Mountain Resort. Staying in Invermere and Windermere offers the conveniences of a larger centre with shopping and dining. It is a short drive to Radium in the north or Fairmont to the south for a dip in the hot springs. Amazing hiking and golf is only 15 minutes away at Panorama Mountain Village.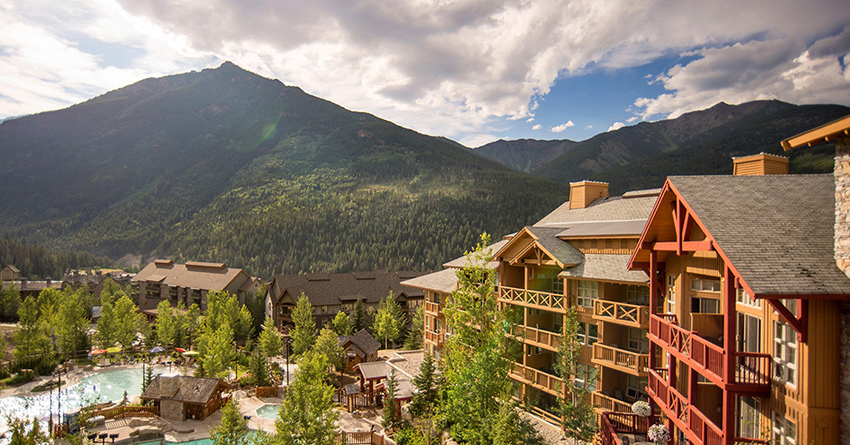 Panorama Mountain Resort
Panorama Mountain Resort offers a myriad of activities to maximize your golf vacation. Feel the adrenaline while riding the trails of the mountain bike park, take in panoramic views of the Columbia Valley from high up in the mountains on a hike, or unwind and recharge with a few hours spent at the spa. With several accommodation options, Panorama Mountain Resort is an ideal family or multi-activity golf vacation destination.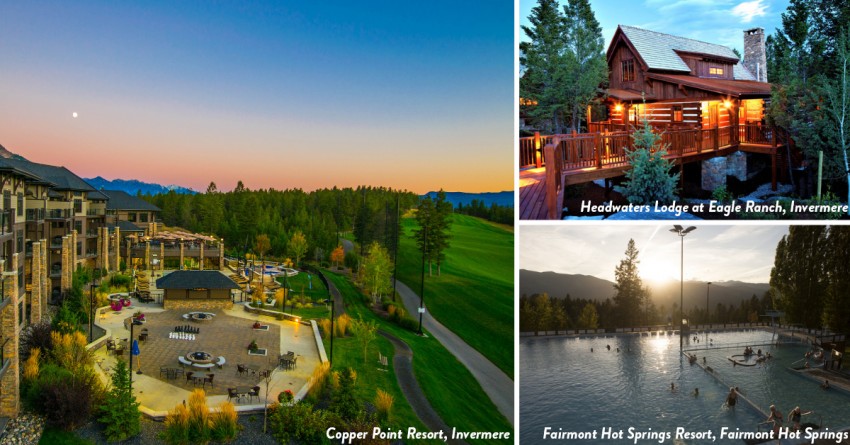 Stay On-Course
Stay just off the fairways and enjoy a multitude of amenities at one of the beautiful golf resorts in and around Invermere. Copper Point Resort is located close to Lake Windermere and offers pools, sport courts, and a playground to entertain the family. The cabins at Headwaters Lodge at Eagle Ranch come with fully equipped kitchens, beautiful patios, and can be the perfect refuge for a guys golf weekend. Golfers looking for a soothing and relaxing golf escape should head to the natural hot springs staying at Fairmont Hot Springs Resort.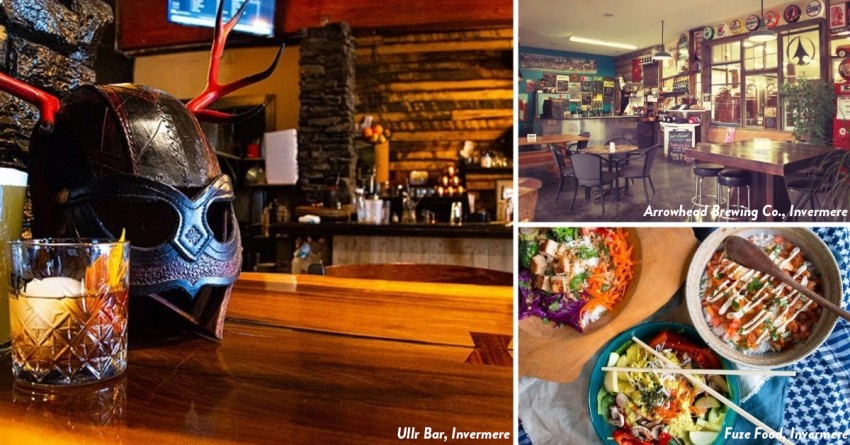 Eats & Treats
Complementing the world-class golf and abundant activities, Invermere is home to an extensive lineup of exciting restaurants. Just about anywhere you go you'll find intriguing dining atmospheres and new spins on your favourite classic dishes. Get a taste of Scandinavia in Canada at the Viking-themed Ullr Bar, serving premium cocktails and the best tuna lettuce wraps in town.
Sink your teeth into an authentic taste of Invermere at Fuze Food, with dishes crafted using organic and local ingredients from scratch. Fuze makes for an energizing power bowl or smoothie before heading to the course, and their butter chicken wrap will have you planning your return for more.
The perfect addition to any golf trip to Invermere and Panorama is a visit to the 1950s gastown taproom at Arrowhead Brewing Company. With a strong lineup of crisp and refreshing craft beers, they cultivate a palate for a wide variety of flavours. The experience of tasting a flight of craft beers in the old-town ambiance at Arrowhead Brewing is a must-do for your next trip to Invermere and Panorama.
The blue skies and green wooded-mountain peaks at the summer playground of Invermere on the Lake and Panorama Mountain Resort are calling. Take advantage of this incredible Invermere Panorama special and experience what so many other golfers have already decided: Invermere and Panorama is a top BC golf vacation destination.