Any type of trip planning can be daunting, especially if it's your first venture to a new destination. Hopefully, the tips and tricks our golf travel planners have put together utilizing their extensive experience booking golf vacations to British Columbia will ensure you get the most out of your BC golf vacation.
Golf in BC Visual Story
Click the graphic to learn more about BC golf courses via a visual story, or keep scrolling for more information.
Flying? Clubs or no Clubs?
We all know what it's like to fly with multiple bags, but of course, you would prefer to bring your clubs for a destination vacation as it's easier to play with what you know. Fortunately, many airports offer reliable baggage handling. If you'd prefer to worry about one fewer bag there are a few options available. Ship Sticks or Send My Bag specialize in golf club shipping - but be warned they cost more than an extra checked bag. A standard courier that offers tracking and insurance like FedEx or UPS is also a reliable solution to get your clubs to your final destination on time.
If you'd like to skip travelling with clubs, or paying extra for courier services, then we'd recommend checking out some of the high-quality golf club rentals available at BC golf courses. Who knows, you might find your next favourite set of sticks!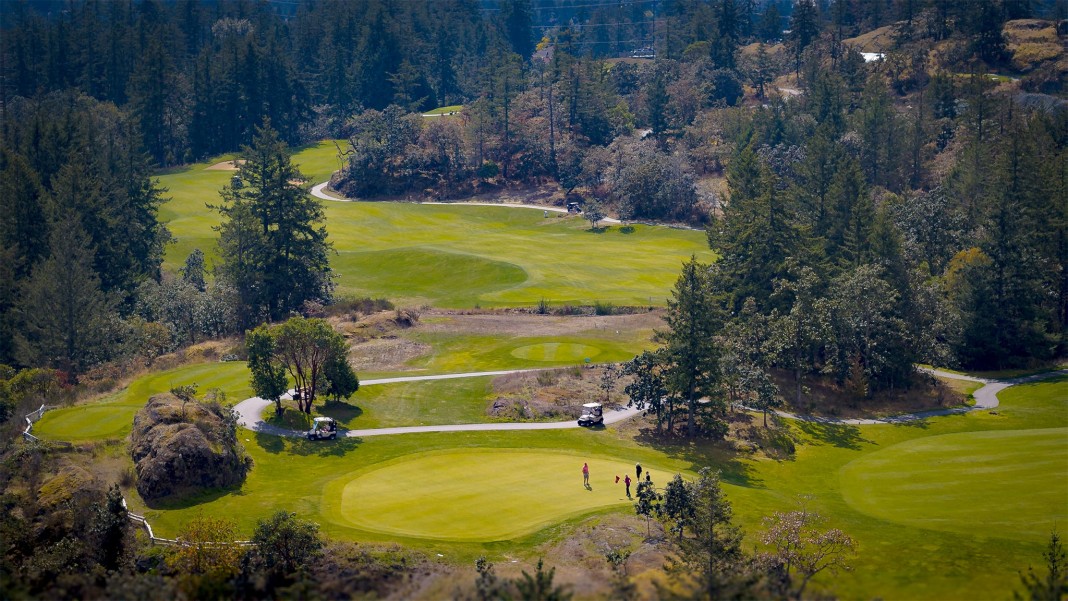 Choosing your Golf Gateway
BC's golf gateways throughout the province provide golfers with a diversity of landscapes - from mountain golf to oceanside rounds, desert meccas and resort communities. Select your golf destination and plan your arrival accordingly.
Flights arrive daily to BC airports including Vancouver, Victoria, Comox, Kamloops, Kelowna, Cranbrook, and Nanaimo, offering easy access to local golf courses plus a selection of other top tracks within an hour or two drive. Golfers looking to play in Kimberley and Cranbrook or the Columbia Valley Golf Trail can also choose to start from Cranbrook or drive from Calgary, while visitors to Vancouver and Vancouver Island can always make the journey to and from the mainland via BC Ferries, or on the Clipper Ferry from Seattle to Victoria.
While Golf in British Columbia has dozens of pre-built, fantastic golf vacations for you to choose from, it's also good to remember that Golf in British Columbia staff can build you a complimentary, obligation-free custom itinerary for your consideration. In fact, we recommend it! They know that one-size-fits-all packages don't always fit your needs, so take a few minutes to chat with one of our travel experts to zero in on the experiences you are looking for, budget considerations, and where in British Columbia you'd like to golf. Our team will listen, make recommendations, discuss options, and provide you with a custom vacation quote that is tailor-made for your exact needs.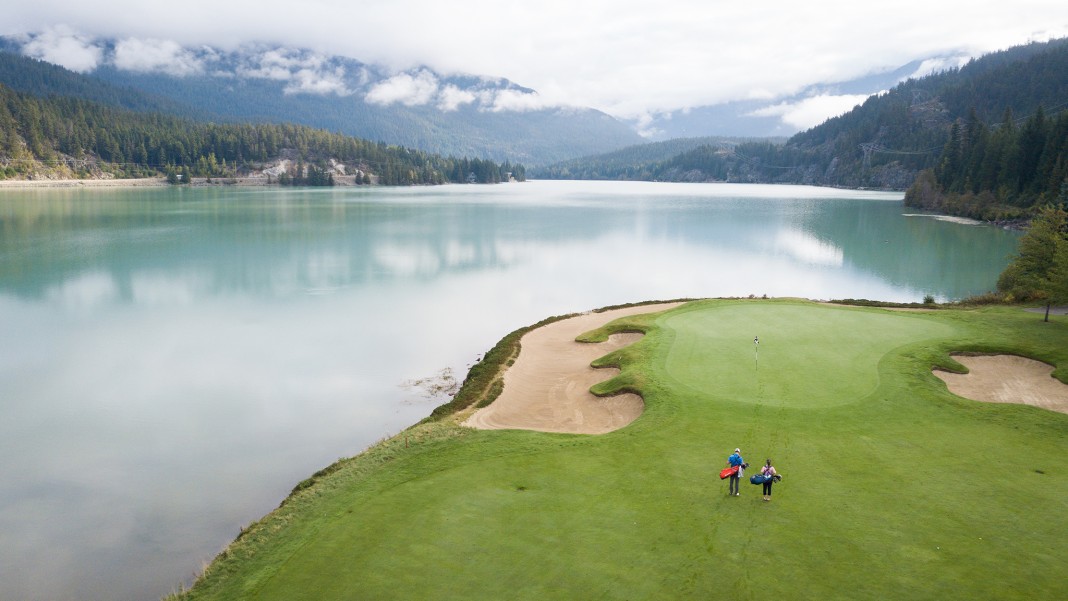 Stay & Play or Explore?
If you like the convenience of waking up late and walking out the door to your tee time, then a stay at a BC Golf Resort is an ideal solution. Dotted throughout the province, these full-service resorts offer a perfect blend of accommodation, fine dining, terrific golf and après options, as well as some marquee local activities.
Prefer to delve more into the active local scene? Then a downtown stay in your city of choice is perfect for placing you close to the action - including pubs, nightlife, arts, culture, and shopping. British Columbia's golf travel specialists are always happy to suggest the best spots to check out if you'd like to explore somewhere new.
Rental Car?
Renting a car allows the freedom to explore your surroundings, which are wide and varied in beautiful British Columbia. Find an incredible hike or viewpoint, explore a local shopping district or art gallery, or make it a road trip to play picturesque golf courses near and far! You can choose from multiple rental car providers at over seven strategically located airports including Abbotsford, Comox, Cranbrook, Kamloops, Kelowna, Vancouver, and Victoria.
If you'd prefer not to drive, there is nothing wrong with settling in at your accommodations, exploring on foot, and utilizing Golf in British Columbia's concierge services to shuttle you where you need to be…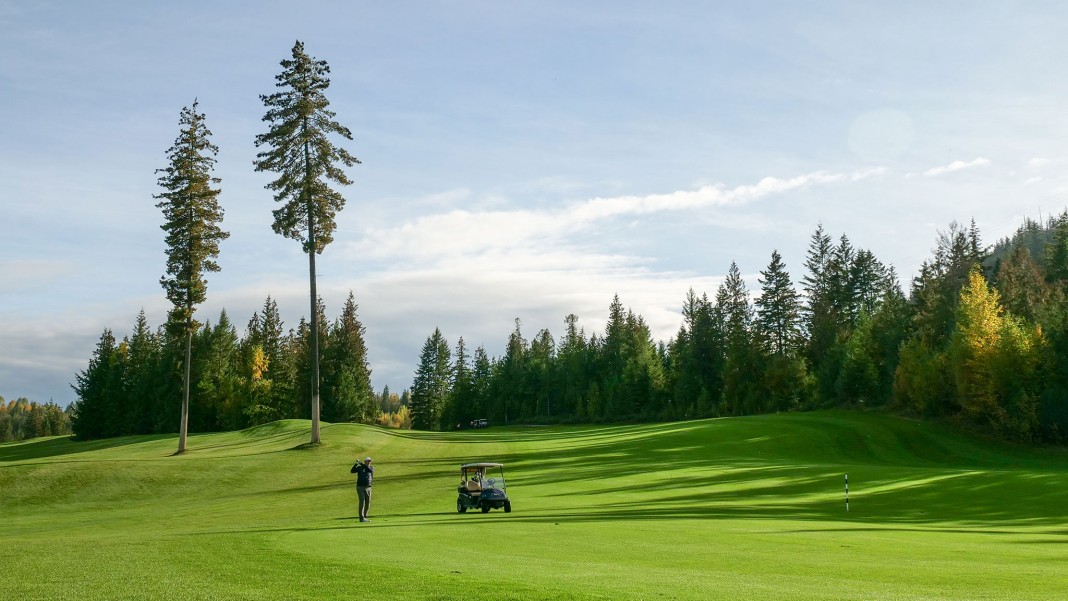 What to Wear
British Columbia is bigger than California, Oregon, and Washington state combined. With that amount of territory, the weather can vary from desert-dry to mountain-cool; coastal-mild to grasslands hot. The trick to packing for a successful golf trip is layers! Remember the mantra: "better to have it and not need it than to need it and not have it."
In the spring long pants, light sweaters, and a wind shell will probably serve you perfectly (but don't forget to pack rain gear and shorts so you are ready if mother nature gets fickle). In the summer, most of the province is fairly dry. You shouldn't need rain gear (not that it isn't good to have) so pack shorts, light shirts, wind shirts, and a good hat (plus plenty of sunscreen) so you're ready for a great BC golf vacation:
Golfers playing during the shoulder seasons should plan to be prepared for all conditions, and waterproof golf shoes are strongly recommended. And if you're not sure what you'll need let us know and we can offer recommendations!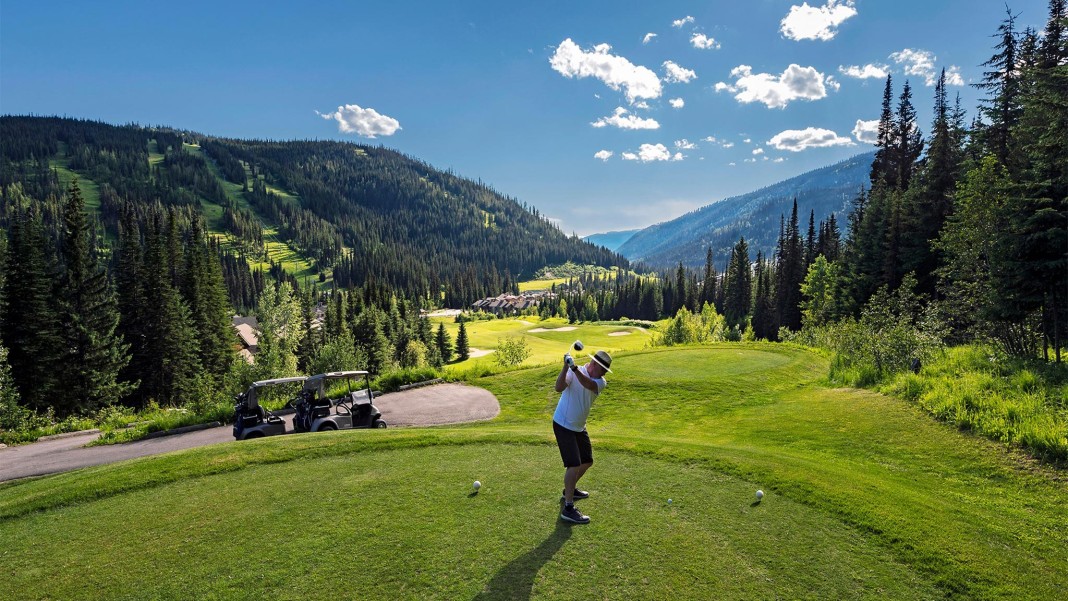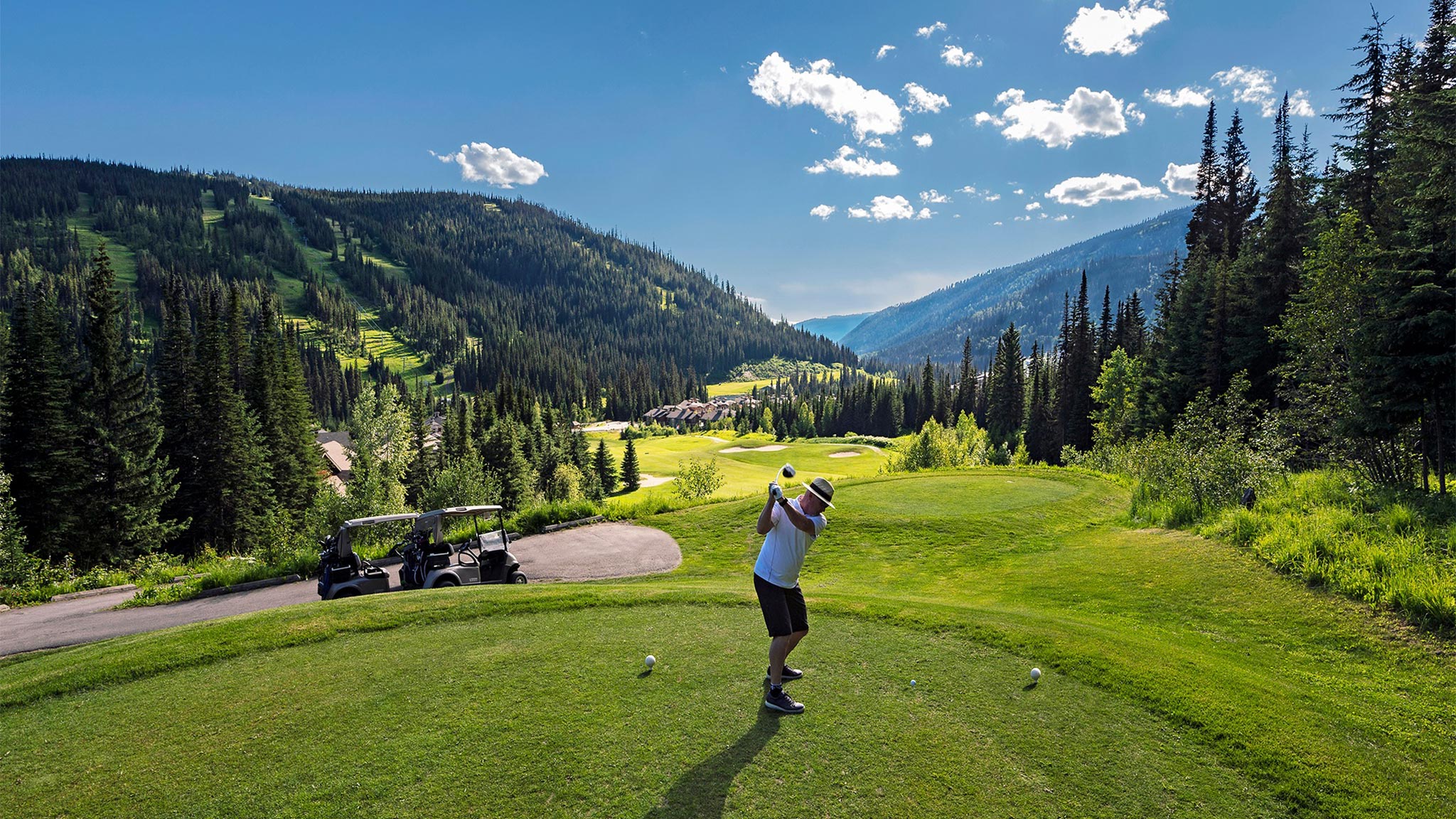 Other Considerations
Depending on the type of golf trip you are planning, you might need to consider the following:
Group trip: view our recommendations for group golf trip planning
Activities: depending on your apres activities (spa treatments, wine tours, wildlife viewing, fishing, etc.), you will want to book well in advance to secure your spot
Meals: again, depending on where you're planning to dine, you may want to make reservations ahead of time
Non-golfers: Always a welcome addition! Ensure that any non-golfers in your group have ample activities to keep busy while you are out enjoying BC golf courses.
If you still have questions about planning your BC golf trip, give our golf travel experts a call or email!