Considered one of North America's most picturesque and exciting places to play golf, the Kootenay Rockies region of BC beckons golfers to take on the challenge of its rugged, mountainous, and certainly memorably terrain. With tracks that run up and down mountainsides, across crevasses, all framed by looming, snow-capped peaks, it's no doubt that once you've taken on a Kootenay Rockies golf trip you will soon be planning your next. Visit British Columbia's Mountain Playground for a true taste of golf excitement, complemented with our selection of signature golf holes: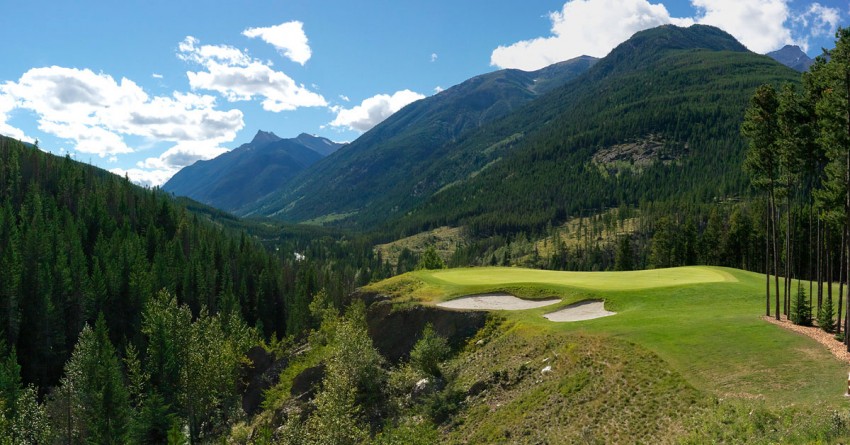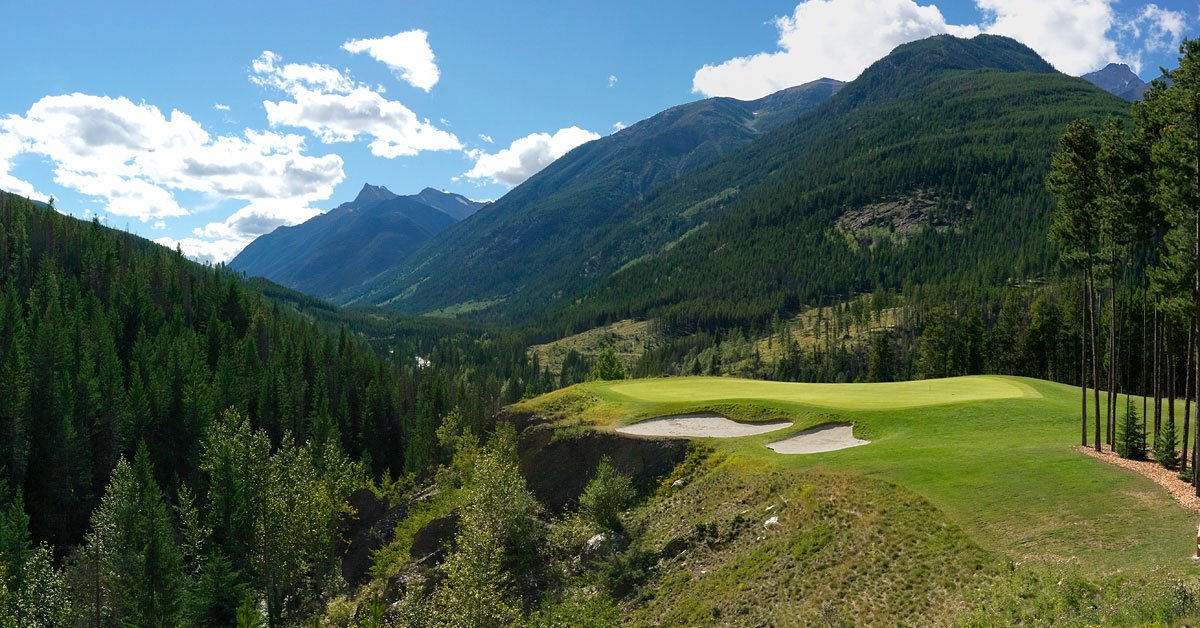 Greywolf Golf Course #6
The world-famous "Cliffhanger" at Greywolf is not only the Kootenay Rockies' top signature golf hole, it is also considered one of the province's toughest as well. Don't forget to take into account the swirling winds coming up the Toby Creek Valley and try to favour the right side, as the vertical rock cliffs guard the front, back, and left. If you manage to make par, pat yourself on the back as that's no small feat!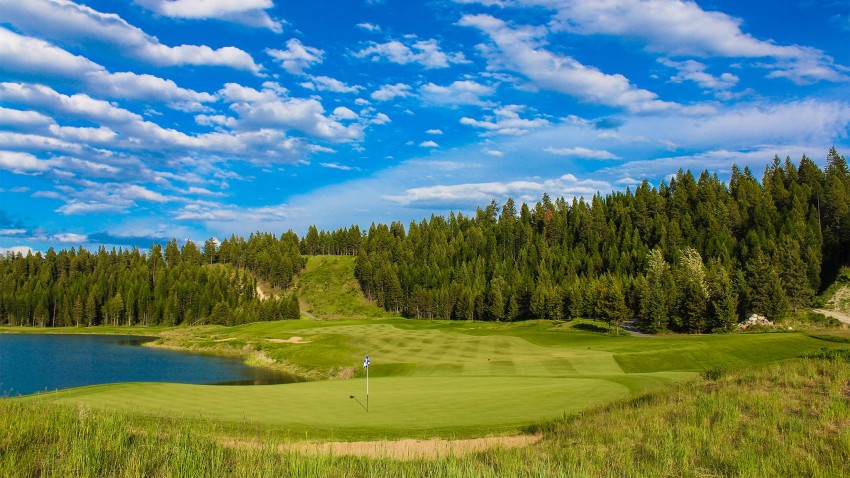 Shadow Mountain Golf Course #17
Tackle "The Monster" at Shadow Mountain for an incredible experience and epic bragging rights. Take in the view as you take on this downhill hole that requires length and accuracy in order to reach the narrow Par 5 fairway resting 100 feet below. Aim for success by laying-up to the top of the hill about 150 yards from the green, as trees and water are very much in play, to set up an approach to a small green that's tucked into the trees and protected by a pond to the left. We wish you all the luck in the world taming this beast!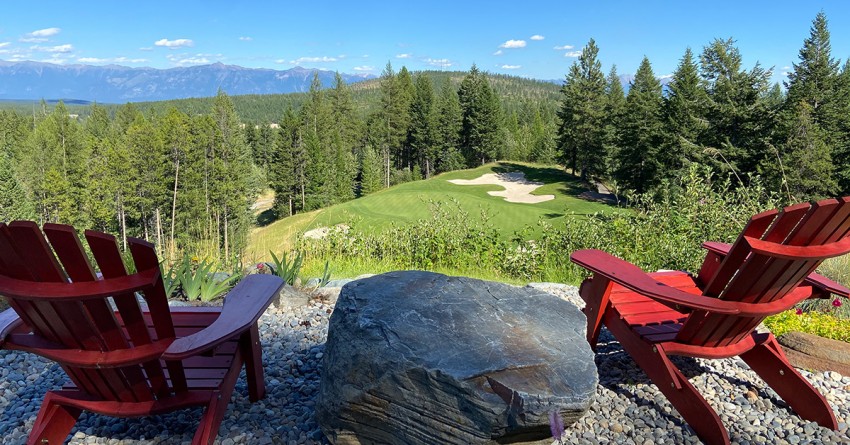 Trickle Creek Golf Resort #11
Have a blast on the fun but tricky Par 3 at Trickle Creek, where the tee box hangs on a ledge and the green, approximately 175 yards away, is beautifully surrounded stately pines and a bold collection of bunkers. Golfers will need to bring their "A" game as patience and accuracy are key to achieving par here.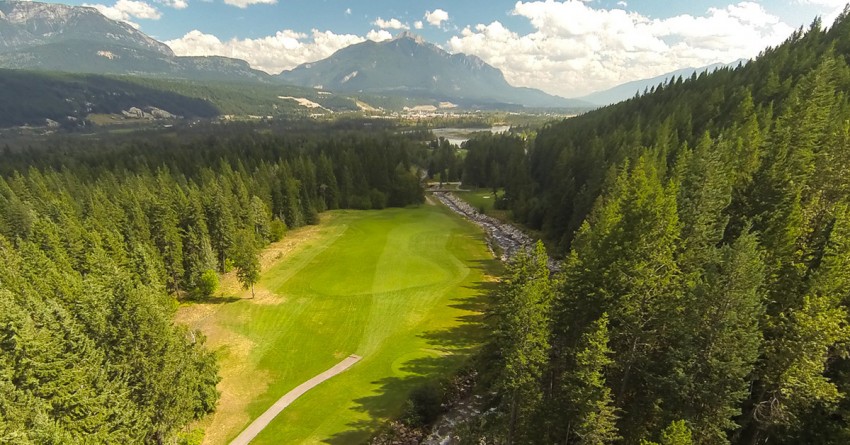 Golden Golf Club #11
A tee shot off this 378-yard Par 4 to the 150-yard marker is ideal, as you'll then need to take a gutsy approach shot over the rushing waters of Holt Creek. A bunker guards the front of this back-to-front sloping green so accurate placement is key.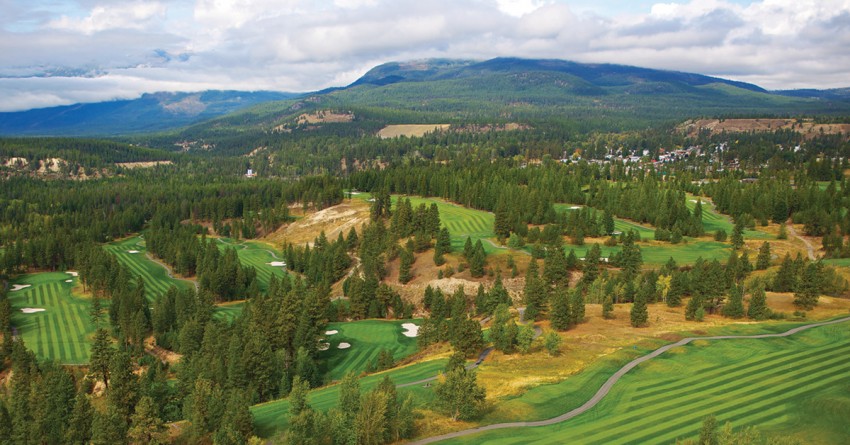 Bootleg Gap Golf #12
The Par 3, 12th hole at Kimberley's Bootleg Gap is 193 yards from the back tee and typically requires a tee shot that takes wind into account to make the well-protected green situated 50 feet below. This hole heralds the beginning of a thrilling three-hole stretch that borders the beautiful St. Mary River and makes for an enjoyable round.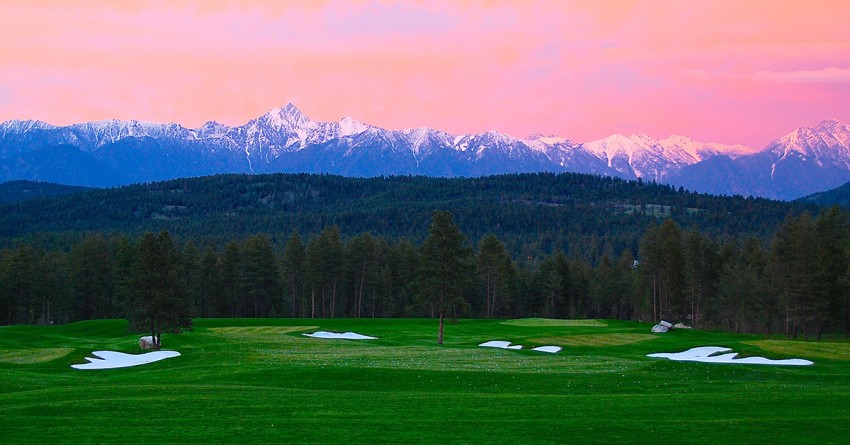 Honourable Mention: Most Beautiful Driving Range - Wildstone
While you're visiting the signature golf holes of the Kootenay Rockies, don't forget the postcard-perfect driving range at Wildstone Golf Course! The distant Rocky Mountains will seem nearly within driving distance as you tee off at once of the most picturesque driving ranges in Canada (we think so at least). Definitely worth a stop if you're on a Kootenay Rockies road trip.
Play the Rest of Kootenay Rockies' Signature Golf Holes:
Cranbrook Golf Club #17 Eagle Ranch Golf Course #16 Fernie Golf Club #15 Golden Golf Club #11 Kimberley Golf Club #12 Kokanee Springs Golf Resort #1, 5 & 6 are Kokanee's favoured holes. Revelstoke Golf Club #17 St. Eugene Golf Resort & Casino #18 Inspired? Browse Kootenay Rockies Golf Courses for more information or check out Kootenay Rockies Golf Packages and start planning a visit to take on some signature golf holes for yourself!