British Columbia is immersed in a rich tapestry of Indigenous culture, experiences, and heritage - and this richness is particularly present when you golf at BC's Indigenous golf courses & resorts. Just as golf in Scotland evokes an appreciation of the heritage and tradition of the game, so does golf in British Columbia evoke an appreciation of nature and our Indigenous heritage. Golfers are encouraged to embrace the spiritual and cultural side of the game, to pause and be present, and partake of one of British Columbia's Indigenous golf experiences.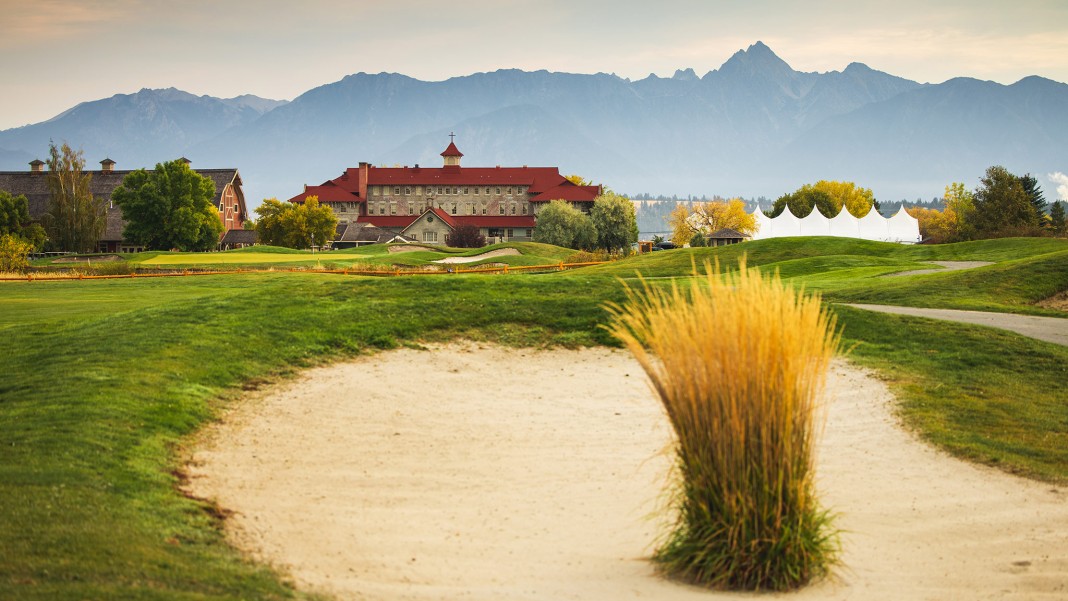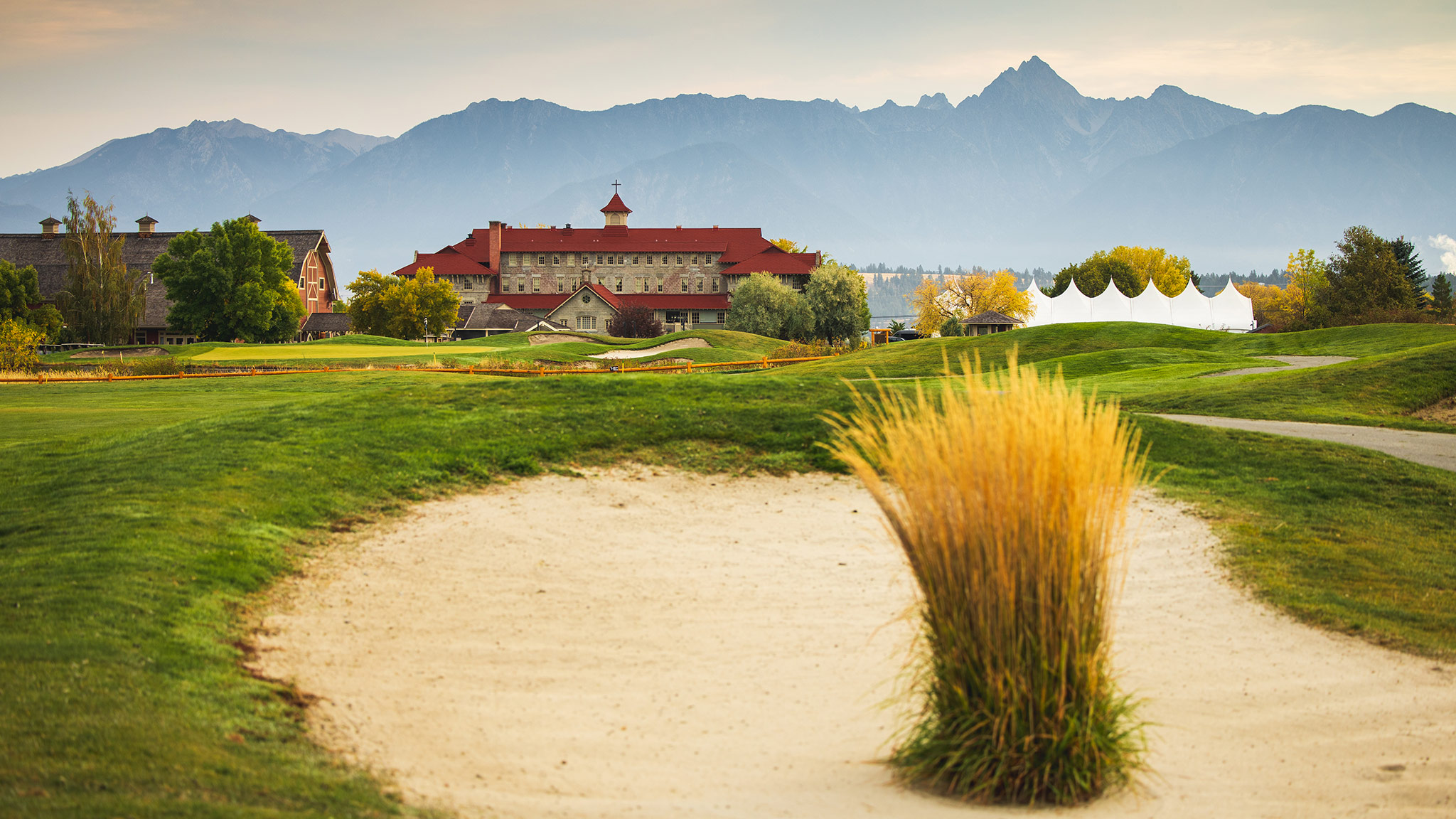 St. Eugene Golf Resort & Casino, Cranbrook, BC
The creation of St. Eugene Golf Resort & Casino by the Ktunaxa ("k-too-nah-ha") Nation is a remarkable story of reclamation and healing. By refurbishing the former St. Eugene Mission School, a residential school for Indigenous youth, and turning it into an economic positive for their people, the Ktunaxa have created a bridge to respect the past while celebrating a successful future. St. Eugene Golf Resort and Casino's ownership consists of four Ktunaxa communities ʔakisq̓nuk First Nation, ʔaq̓am, ʔakink̓umǂasnuqǂiʔit (Tobacco Plains), yaqan nukiy (Lower Kootenay) and Kyaknuq+i?it – the Shuswap Indian Band (non-Ktunaxa), joining together to honour their connection to the land, from the whispering sounds of the St. Mary River to the dramatic alpine glow over Fisher Peak.
Golf
St. Eugene's golf course is simply breathtaking. With the Rocky Mountains as its' most incredible backdrop, featuring Fisher Peak (the tallest of the Southern Rockies) it's hard not to stop and appreciate the sheer beauty of this part of British Columbia. As you golf the course, take in the changing landscape and keep a lookout for bighorn sheep and bald eagles. You might even have the rare opportunity to view elk or black bears depending on the season.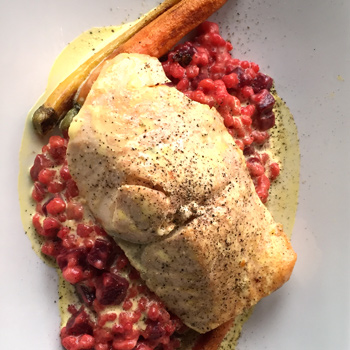 Stay & Dine
The well-appointed rooms at St. Eugene Golf Resort offer staggering mountain and river views, will have you awestruck each time you gaze out the window and connect with nature. Beyond the beauty, the resort offers local, Indigenous-inspired fare at the Numa Lounge, Numa meaning 'thunder' in Ktunaxa, the 19th Hole, and Kiʔsuʔk k̓ikiⱡ, meaning 'good food', located inside the Casino of the Rockies.
Experience
St. Eugene Golf Resort & Casino provides a rare opportunity to truly understand the culture and history of the Ktunaxa people. Visit the Ktunaxa Interpretive Centre, where the Ktunaxa people come together to give visitors a sample of their rich heritage, mythology and culture. Guests are invited to view the many historic artifacts, contemporary art, archival photographs and displays containing examples of traditional stone, bead, hide, wood and cloth work. Learn about the everyday life of the Ktunaxa, and discover the renowned horsemanship and canoe-making of these unique and resourceful people. The Speaking Earth Haqaⱡpaⱡniʔnam (Hackalth-palth-knee-nam) experience at St. Eugene allows you to choose from a series of immersive activities, including spending time in a traditional tipi, spending time fireside with elders, and experiencing traditional knowledge and culture interpreted by nation members in a hands-on environment. In the process, you'll learn about the Ktunaxa people, the history of the region and the lives of Indigenous peoples who call the Ktunaxa nation their home.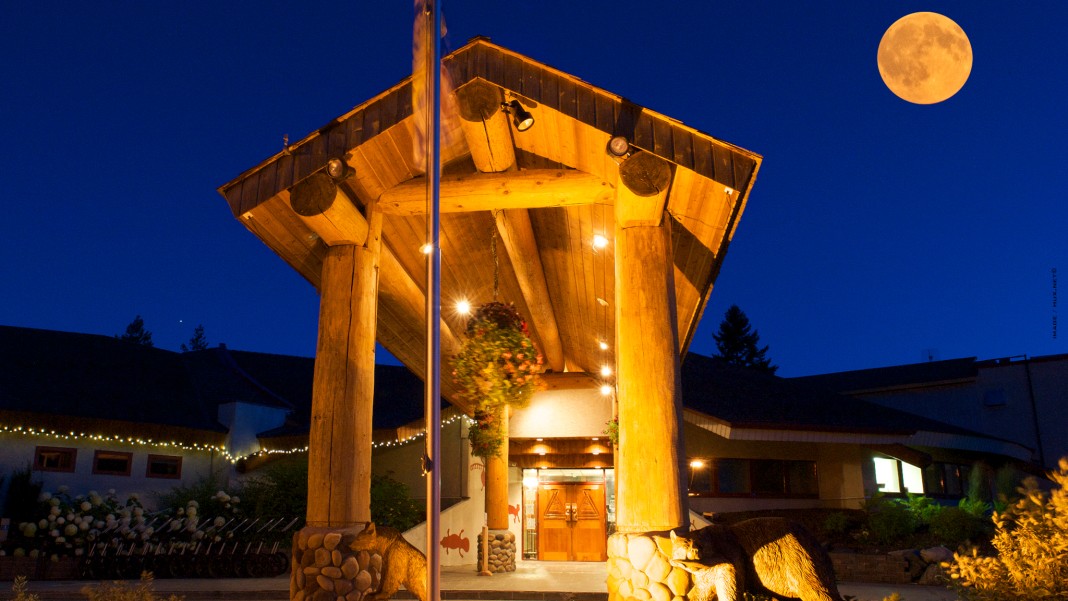 Quaaout Lodge & Spa at Talking Rock Golf Resort, Chase, BC
Located on the traditional territory of the Secwepemc ("Se-KWEP-umk-wh") peoples, Quaaout Lodge & Spa at Talking Rock Golf Resort nestles along the north shore of Little Shuswap Lake and offers a quiet piece of paradise.
Unfortunately, Quaaout Lodge & Spa at Talking Rock Golf Resort lost most of their guest rooms to fire on Sunday, May 22, 2022. Kukpi7 (Chief) James Tomma, of the Little Shuswap Lake Band shares, "Quaaout means 'when the sun's rays first touch the water,' and there will be a new dawn for the lodge and for our community." Fortunately, the Band will be rebuilding the lodge as "the heart of the community." In the meantime, we ask that you consider supporting the community by booking a round of golf this summer at Talking Rock, either directly or as part of your packaged golf vacation. Kukstsémc (thank you).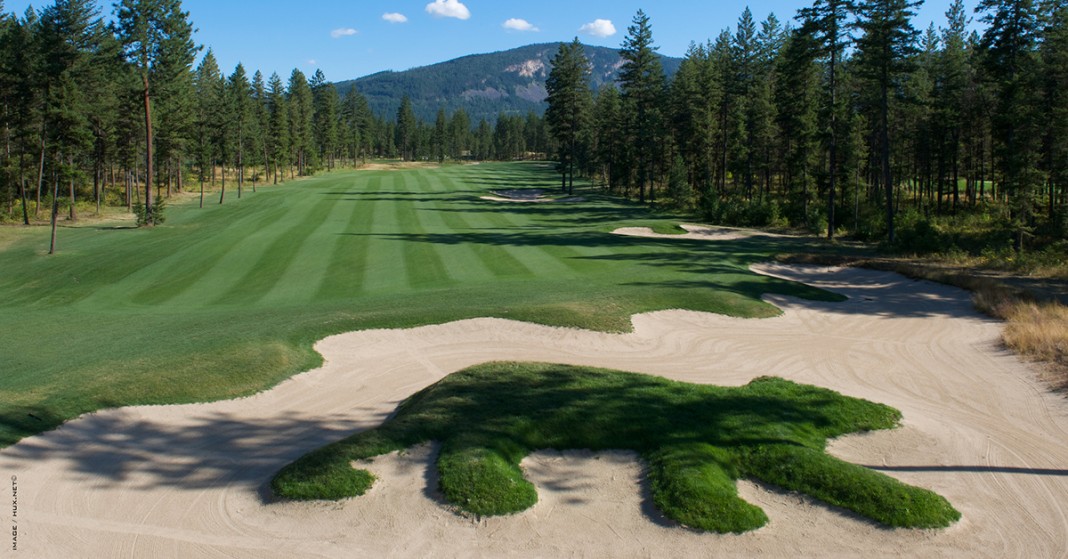 Golf
Graham Cooke designed the 7,129 yard course to take advantage of the elevation changes, lush forest, and dramatic elevation changes at Talking Rock Golf Course. Located along the shores of Little Shuswap, its natural and rugged character demands strategy and thought, particularly on the back nine. The breathtaking 18th hole at Talking Rock Golf Course ends along the shoreline of Little Shuswap Lake and blends with the strong features of the land. The golf resort experience is complemented by an 18-acre driving range academy for golfers of all skills and abilities. The course and resort, which blends rich Indigenous history with Indigenous art, is the proud development of the Little Shuswap First Nations Band and has won numerous awards, including the 2018 ITAC Indigenous Cultural Tourism award. Talking Rock Golf Course is also recognized as one of Canada's top golf courses, ranking #55 on SCOREGolf's Top 59 Public Golf Courses in Canada in 2021. Take in the beautiful scenery during your round, sampling berries as the Secwepemc people gathered and notice nature's incorporation into the course - like a bear in the sand trap.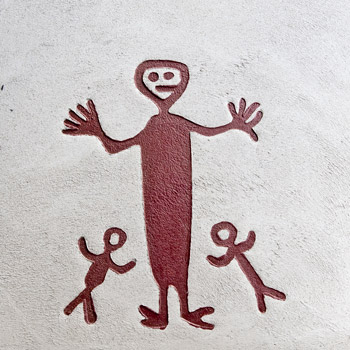 Dine
Jack Sam's Restaurant is currently closed, however, we look forward to its reopening as the executive chef incorporates fruits of the land and traditional Secwepemc dishes into the menu, including bannock, line-caught halibut, and bison.
With an emphasis on the freshest high-quality ingredients and locally inspired culinary traditions, each dining experience is flavoured with the accents of the resort's wilderness surroundings.
Director of Food & Beverage/Executive Chef, Chris Whittaker's philosophies are deeply rooted with an intensive focus on respecting our land and water, as well as supporting communities, local suppliers, small farms, and foragers. The resort's signature restaurant is renowned for its delectable, regionally-focused cuisine, signature cocktails, and enchanting setting featuring uninterrupted views of Little Shuswap Lake.
Experience
Soon relax again at Le7ke ("La (pause) Ka") Spa, which means "I am good" in the Secwepemc (Shuswap) language while absorbing their traditionally-inspired First Nation's design. Take in a cultural experience - walk the lands with a cultural interpretive guide and learn about Shuswap traditional landmarks and Secwepemc history, attend the daily smudging ceremony to cleanse the body, or attend a Kekuli storytelling session hosted in the "c7istkten" or pit house, the traditional winter home of the Secwepemc people and hear stories of how their people lived before Europeans arrived up to the modern-day.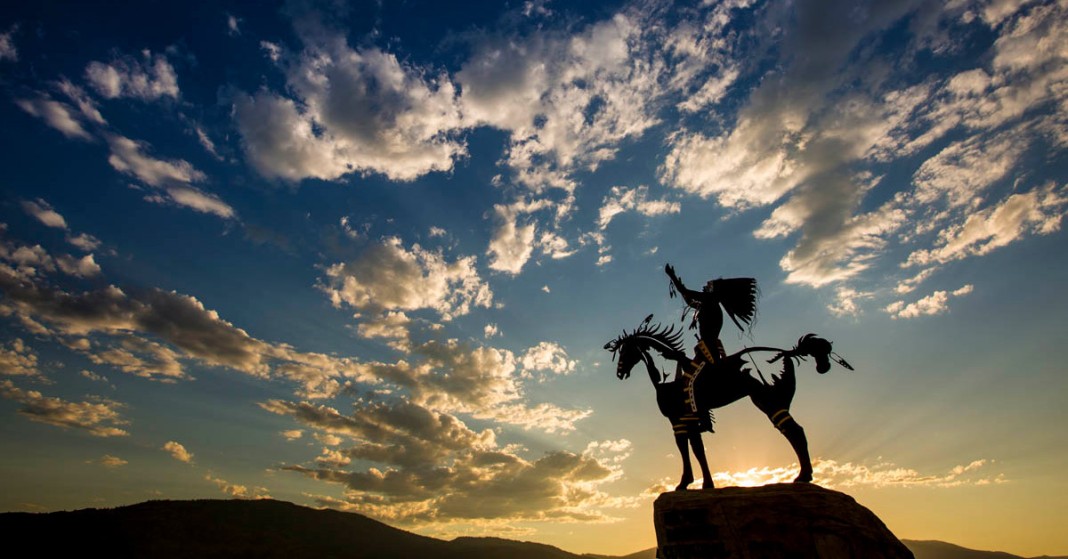 Spirit Ridge, Nk'Mip, Oliver/Osoyoos, BC
Set in Canada's only desert region, the Syilx people have created a spiritual haven on their Osoyoos Indian Band territory. Surrounded by lakes, vineyards and incredible vistas, it is here that you'll feel warm summer breezes while tasting and experiencing the delights offered at Spirit Ridge at Nk'Mip ("in-Ka-meep") Resort.
Golf
Nestled in the valley alongside Tuc-El-Nuit Lake is Nk'Mip Canyon Desert Golf Course. The full-length, championship course celebrates the beauty of the land while offering excellence of play. Here you'll find that the naturally-occurring contours of the land have been respected to provide a course that incorporates Mother Nature's own challenges.
Stay & Dine
Spirit Ridge is a luxury resort set amongst gently sloping vineyards, with glimpses of glittering Osoyoos Lake and the Cascade Mountains. Relax in your room at this all-suite resort and take in the surroundings. Sample the tastes of Spirit Ridge at one of their restaurants, offering patio seating with incredible views of the landscape. Nk'Mip Resort restaurants offer farm-to-table specialties inspired by Indigenous roots for a unique dining experience.
Experience
At Nk'Mip Cellars, North America's first Indigenous-owned winery, you'll embark on a tasting tour of authentic, award-winning wines that embrace the spirit and strength of Indigenous culture. At Nk'Mip Cultural Centre, you'll discover a state-of-the-art interpretive centre delicately constructed into the surrounding hillside that includes galleries, displays, and two multimedia theatre experiences. Here you'll discover the story of the Okanagan people who live and thrive in Canada's only true desert. British Columbia Indigenous golf experiences will leave you feeling especially connected to nature and appreciative of the history and culture of the first peoples of British Columbia. It's enlightening, memorable, and highly recommended. For more information on other Indigenous experiences to be found in British Columbia, visit www.indigenousbc.com.
This article was originally published in 2018 and has since been updated.