Unwind in BC's Columbia Valley with a golf vacation that can include world-class golf courses, soaking in hot springs, shopping, fine dining, and getting adventurous - all in the same day if you like!
Located less than a 3 hours drive from Calgary International Airport (YYC) or a 1.5-hour drive from Canadian Rockies International Airport (YXC) in Cranbrook, the Columbia Valley is the ideal escape from the everyday hustle and bustle. If the daily grind has you down, a few days (or longer) spent in the peaceful tranquillity of the Columbia Valley is just what the doctor ordered. It also doesn't hurt that there are 11 fantastic golf courses here to play combined with friendly communities and activities for every type of adventurer.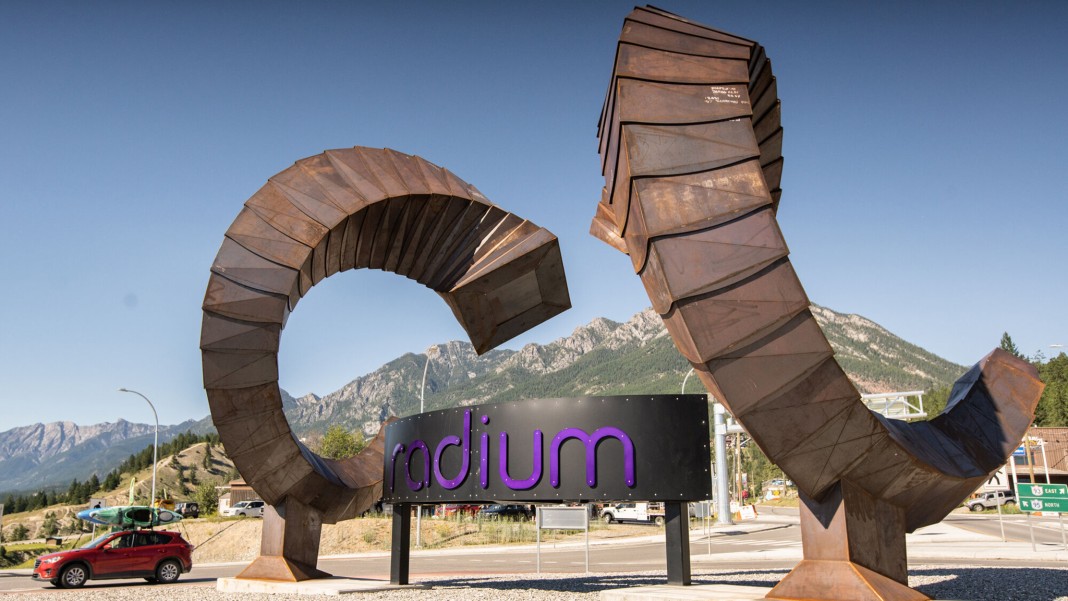 Friendly Communities of the Columbia Valley
The Columbia Valley of British Columbia is made up of several small communities, including Radium Hot Springs, Invermere on the Lake, Panorama Mountain Resort, and Fairmont Hot Springs. Discover stunning views from mountaintop to valley bottom, and friendly communities ready to welcome your visit. During your visit, stop in at local galleries, visit a farmer's market, or paddle on the lake for a relaxing afternoon - then head to a quaint coffee shop for a hot drink and fresh-baked goodies!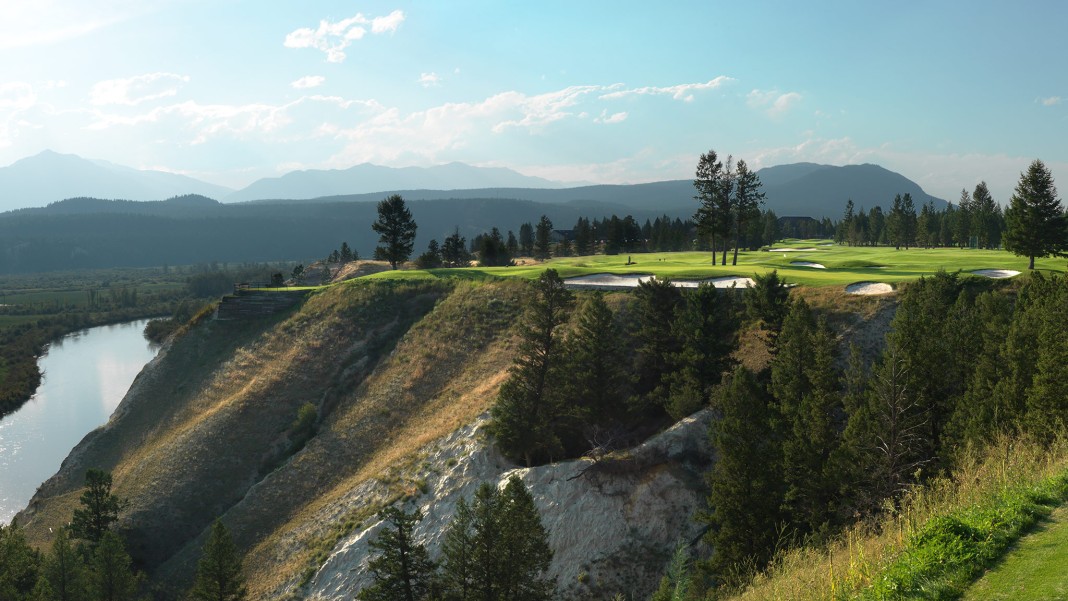 The Columbia Valley Golf Trail
Comprised of 11 fantastic golf courses, the Columbia Valley Golf Trail represents some of the best golf in the BC Rockies. From north to south, here is a glimpse of the variety of golf options available:
Spur Valley Golf Resort: a lovely 9-hole course, perfect for warming up for a few days (or longer) of golf. Enjoy immaculately kept greens and fun features throughout, finish your round in just 2 hours and feel free to fuel up at the Cantina, their onsite Mexican restaurant.
Radium Golf Group - Springs Course: Overlooking the beautiful Columbia River and wetlands, play this meticulously maintained par 72 course with the spectacular Purcell Mountain range towering above. Keep an eye out for the "locals" - a herd of Bighorn Sheep that can often be seen grazing on the green fairways.
Radium Golf Group - Radium Course: Play this popular, family-friendly Columbia Valley golf course that's ideal for all levels of player. Take in numerous photo opportunities during your round, offering incredible views of the red face of Redstreak Mountain. After your round, enjoy dining at Elevations for fantastic cuisine and amazing patio views overlooking the golf course. And of course, the Radium Hot Springs are close by should you need a restorative soak!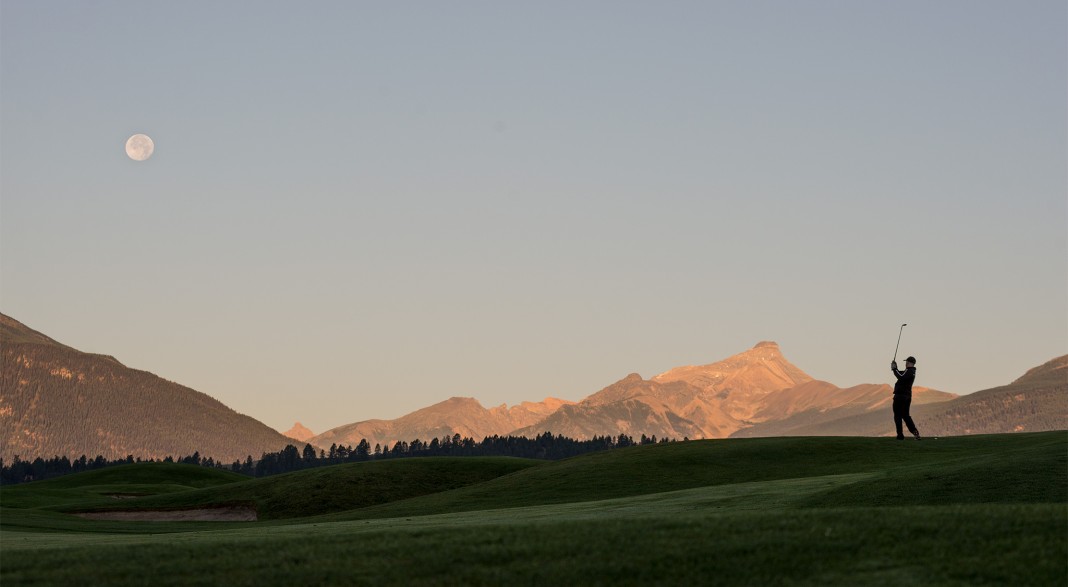 Eagle Ranch Golf Course: Situated on the bluff above the Columbia River, playing at Eagle Ranch is an unparalleled experience, replete with mountain, river, lake, and valley views. The beautiful scenery pairs perfectly with challenging play that includes carries over daunting ravines and calming waters. Stop in at Trader's Lounge & Patio after your round for even more views and some of the best brews in the Valley!
Copper Point - Point Course: Regularly ranked on SCOREGolf's Top 100 Golf Courses in Canada, The Point Course offers a challenging, awe-inspiring championship layout that's in perfect harmony with nature. Taking full advantage of Rocky Mountain views, players experience a perfect balance of complexity and comfort. The View Restaurant also features terrific scenery and is ideal for an apres-golf round or meal.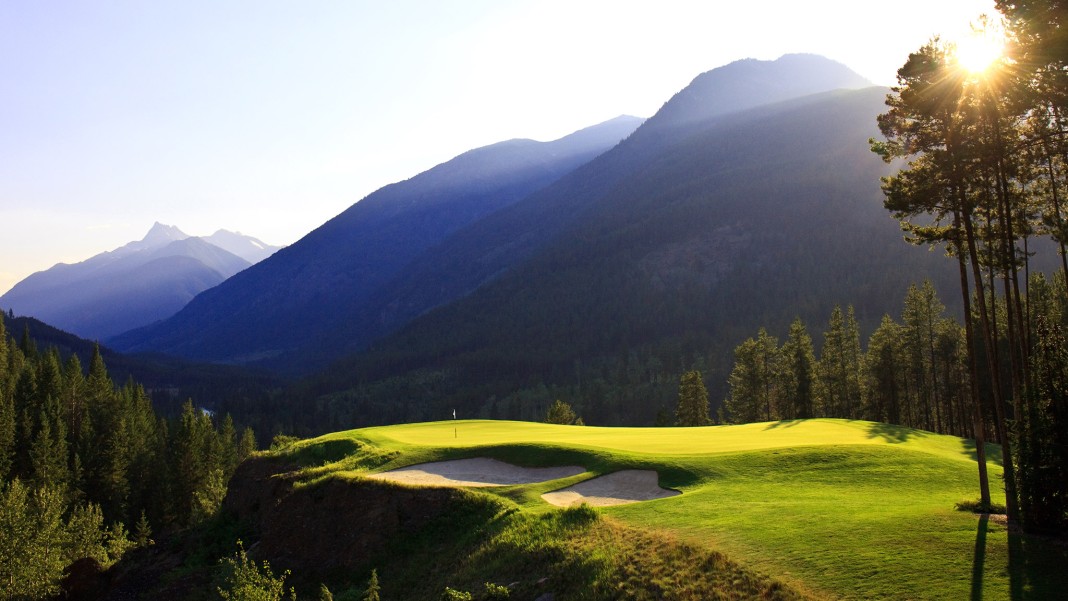 Greywolf Golf Course: Home to the most challenging golf hole in the province, "Cliffhanger," you'll want to bring your A-game to tackle Canada's top golf course in BC [link to blog]. Tucked up against the Purcell Mountains, golfers are treated to world-class golf and incredible views. After your round, the delightful Cliffhanger Restaurant awaits for lunch, dinner, or post-round beverages.
Windermere Valley Golf Course: Play in a setting that encompasses total relaxation and unpretentious golf in a picturesque valley location.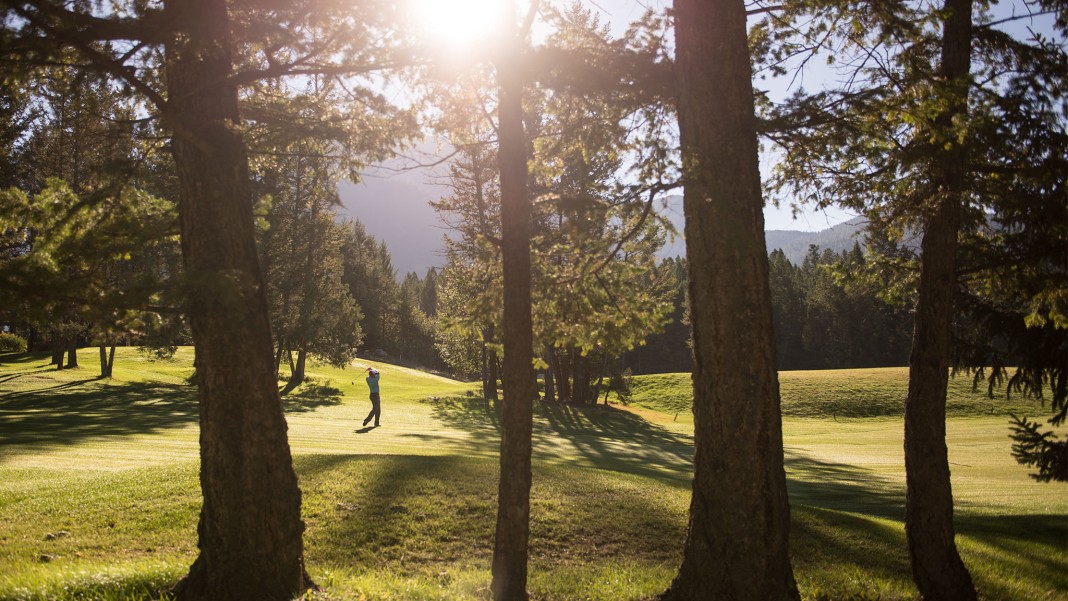 Fairmont Hot Springs - Creekside Course: This immaculately maintained par 3 course provides a breezy nine holes and a perfect warm-up prior to tackling one of the other terrific Fairmont Hot Springs golf courses! Enjoy the valley views, ponds, cascading creeks, and sand bunkers.

Fairmont Hot Springs - Mountainside Course: Named for its beautiful mountain views and lined with stately spruce and fir trees, the Mountainside Course offers an enticing game for both new and experienced players. Breathe in the fresh Rocky Mountain air and play this local favourite.
Fairmont Hot Springs - Riverside Course: Play along, and over, the Columbia River on this scenic 18-hole golf course that course crosses the river six times. Take in memorable holes that highlight the natural surroundings of the property, and stop in at the famous mineral Hot Springs pools for a soak after your round.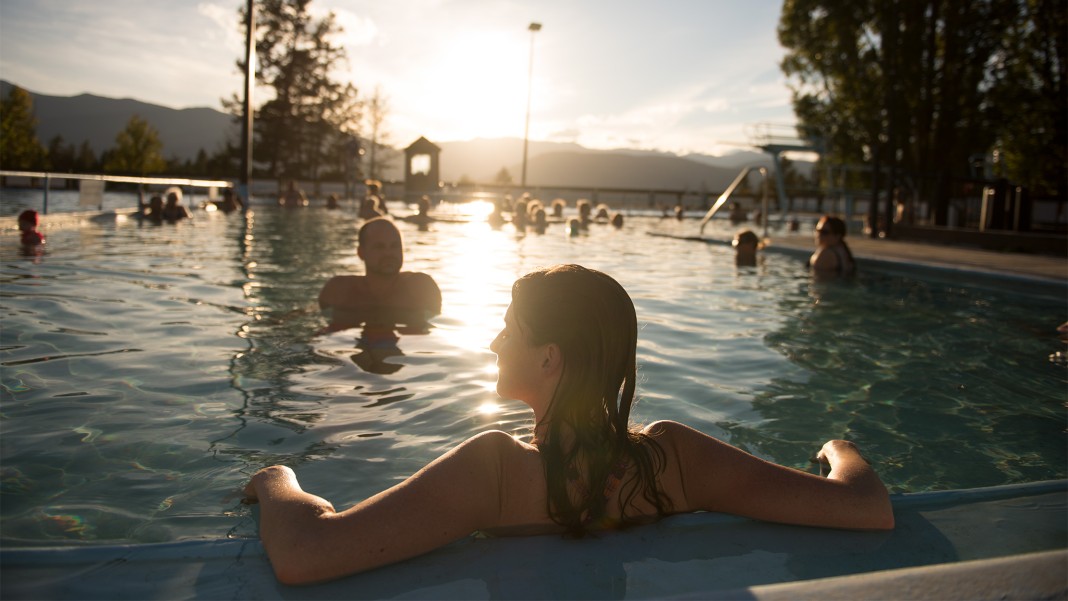 Things to Do in the Columbia Valley, Besides Golf
Hot Springs & Golf Swings
If you are a lover of hot springs, then the fact that not one, but two communities in the Columbia Valley have hot springs in their name should have you grabbing your suit and planning which pool to hit first.
Fairmont Hot Springs is Canada's largest natural mineral hot springs, where you can swim, play, or simply soak away muscle fatigue after a fantastic day of exploring Columbia Valley Golf Trail. Please note that for now, the hot springs pools are for resort guests only.
Radium Hot Springs pools are open for all and offer a hot springs pool filled with naturally-heated water containing a unique blend of scentless minerals to relax and rejuvenate.
The outdoor pools and hot tubs at Panorama Mountain Resort are also a terrific option for guests staying at the resort, located at Panorama Springs Lodge or Toby Creek Pool.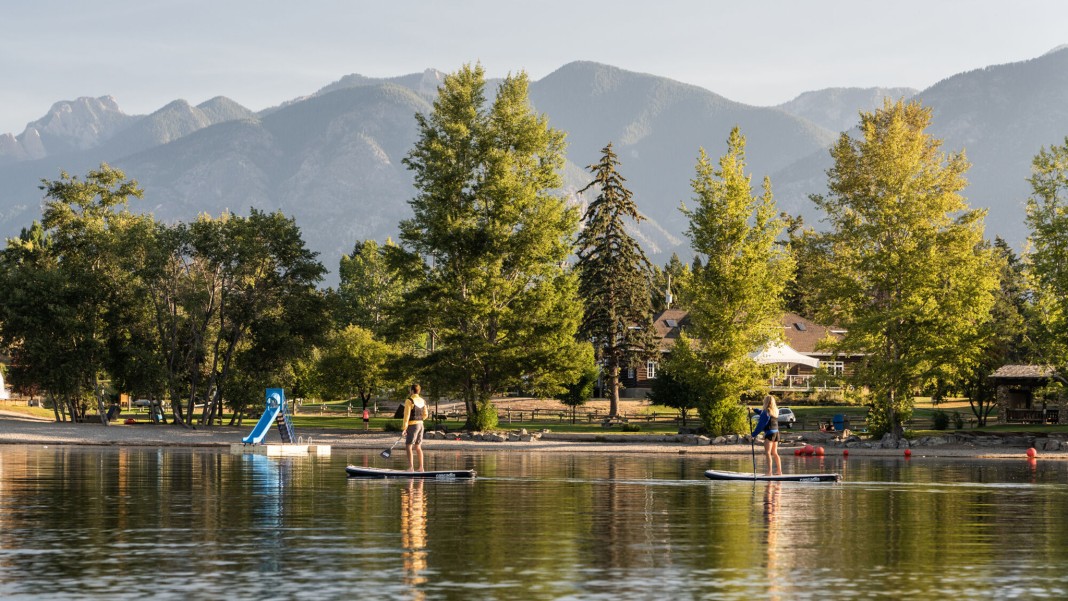 Outdoor Escapes
Outdoorsy people rejoice as you can get your fill (and then some) with a trip to the Columbia Valley. Laidback pursuits such as hiking and paddleboarding are well supplied, as are activities to really get the adrenaline pumping. The region is mountain bikers' heaven with a range of trails from expert to beginner, starting with big drops at the top of Panorama to more level pathways in the valley bottom.
For explorations of the more adventurous variety, consider an ATV tour with Toby Creek Adventures. Or really get above the treeline and catch some thermals with a paragliding experience. Still looking to get the heart racing? How about a white water rafting trek along Toby Creek or Kootenay River - that's sure to get your pulse elevated!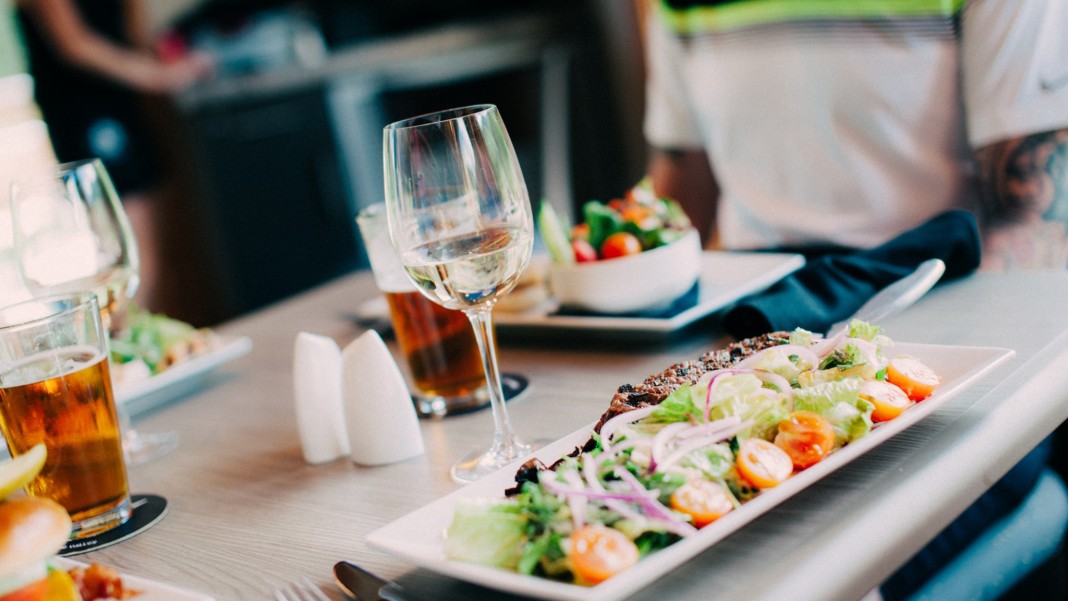 Flavourful and Culinary Delights
Although golfers in the Columbia Valley will have their pick of exceptional patios and restaurants right at the golf course, there are also a terrific variety of restaurants ranging from quaint and quirky to downright fancy!
If you're looking to partake and relax, find microbreweries, wineries and distillers to test your palette. One of the area's newest offerings is Radium Brewing, a net-zero emission nano-brewery with eight varieties on tap to create your perfect flight.
Arrowhead Brewing in Invermere is a local craft brewery offering six permanent ales and three to five seasonal tastes brewed with mountain spring water and natural ingredients. A bit further down the road, discover Taynton Bay Spirits where you can sample vodka, gin and infused cocktails from their award-winning distilleries. For something on the sweeter side, check out family-owned Pommier Ranch Meadery, where you can taste mead made from mountain wildflower honey.
Dining enthusiasts will find no shortage of exceptional fare throughout the Columbia Valley, and although we'd love to list them all, we'll confine our list to the top few restaurants according to TripAdvisor in each of the main communities:
Top Restaurants in Radium Hot Springs:
Helna's Stube Restaurant
Old Salzburg Restaurant
Citadella Restaurant
Don Agave Cantina
Horsethief Creek Pub & Eatery
Top Restaurants in Invermere:
Birchwood Restaurant
Black Forest Steak & Schnitzel
Rocky River Grill
The Station Pub
Ullr Bar
Top Restaurants in Panorama:
Cliffhanger Restaurant
Hut One Cafe
T-Bar and Grill
Picnic Cafe
Elk Horn Cabin
Top Restaurants in Fairmont Hot Springs:
From Scratch A Mountain Kitchen
Fairmont Pizza and Ice Cream Parlour
Farside Inn Pub and Eatery
Bear's Paw Bar & Grill
Dapper's Landing
If you're more of a breakfast person, here are a few recommendations on where to get your morning started:
Radium: Big Horn Cafe, Riko's Radium Family Restaurant
Invermere: Kicking Horse Cafe (reopening Spring/Summer of 2022), Begginnings, the Invermere Bakery
Panorama: Hut One Cafe, Fireside Cafe and Lounge, Fireside Cafe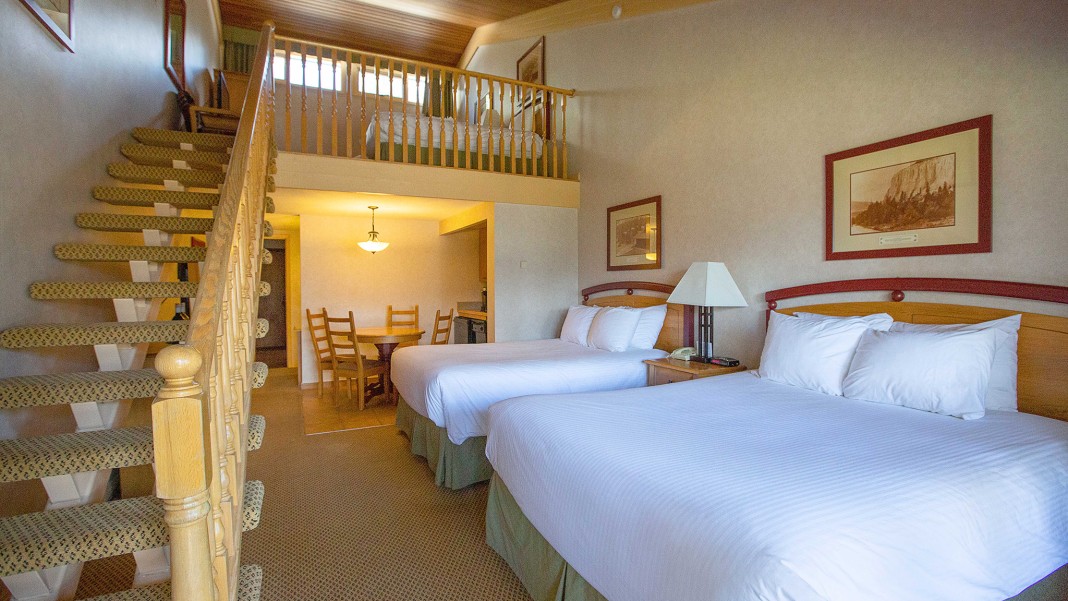 Fortunately, many of the same golf resorts have accommodations on-site, should you wish to ensure a timely tee time arrival. But you are also welcome to source alternate accommodations - from a range of comfortable lodgings up at Panorama Mountain Resort, to rooms and suites in the communities of Invermere and Radium. You can consult a full list of places to stay in the Columbia Valley here - or talk to our golf travel experts to find the best fit for your trip!
Now that you've learned nearly all there is to learn about a golf trip to the Columbia Valley, why not view some golf packages for the region? If you're planning a golf road trip, how about requesting a free golf map to get started, or give our golf travel experts a call and they can help you build a custom golf itinerary to play the Columbia Valley Golf Trail!