Unique Golf Trip Idea: Golf Swings and Hot Springs
British Columbia is full of natural wonders. From the coastal shorelines to the peaks of the Rocky Mountains, this diverse land offers sea, lake and mountain views aplenty, unforgettable wildlife encounters, outdoors activities for both thrill- and chill-seekers, and plenty of opportunity for relaxation. No matter where you go in British Columbia though, one common thread runs through the province: incredible golf experiences. One of the more unique of these golf experiences can be found in the Kootenay Rockies' Columbia Valley. Resting on the western slope of the Canadian Rockies, at the headwaters of the mighty Columbia River, mother earth created fissures in the landscape that permits the geothermally heated waters within to reach the surface and provide hot springs to enjoy. These hot springs, in turn, provide the perfect post-golf muscle-soothing soak. For golfers who like the sound of pairing swings with springs, the Columbia Valley Golf Trail is the perfect destination for a weekend, or week-long, vacation. With two 36 hole golf resorts, Fairmont Hot Springs Resort and Radium Resort, offering both golf swings and hot springs, you'll be hard-pressed to find a more relaxing getaway.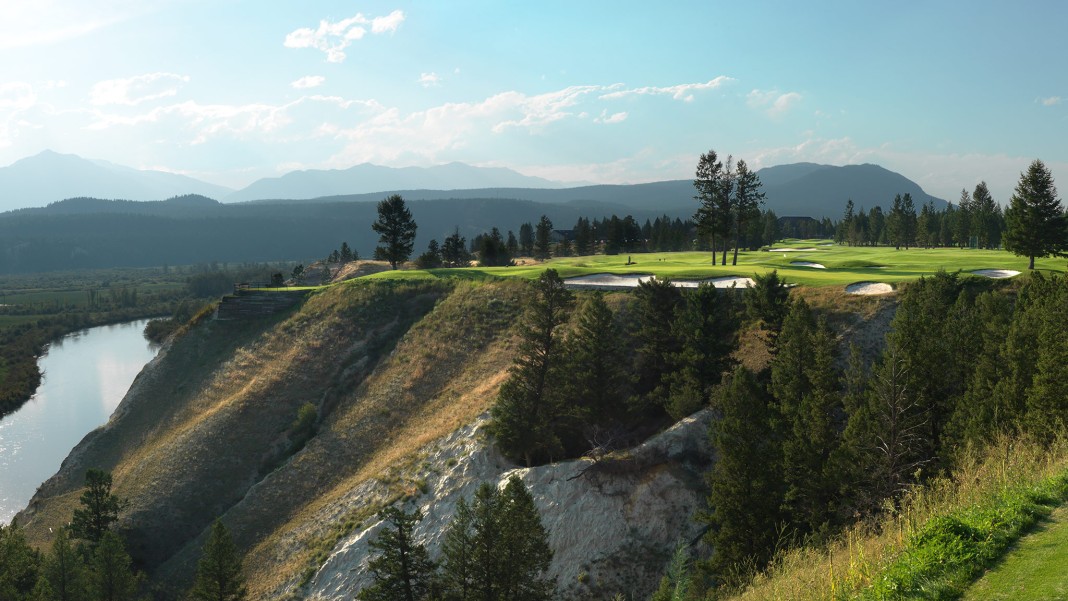 Radium Golf Resort & Radium Hot Springs
The Radium Course and the Springs Course combine to create one of the finest golf experiences in the Columbia Valley. Bordering Kootenay National Park, the Radium Course delivers tight, tree-lined fairways and impressive elevation changes. Its sister Springs Course, a Les Furber design, has been consistently rated as one of the top public golf courses in Canada. Following your 36 hole day, meander over to the Radium Hot Springs and soak in the relaxing mineral pools surrounded by the red-tinged rock faces of the Sinclair Canyon. You'll find yourself in good company enjoying these waters: legend has it that Winston Churchill found these exact same hot springs a great way to manage his worldly stresses in 1929.

Fairmont Hot Springs Resort
A river runs through it at the Fairmont Riverside golf course. Part of the 36 hole complex at Fairmont Hot Springs Resort, the Riverside course is not far from the rushing waters of the Columbia River and less than a wedge away from the namesake hot springs. The Doug Carrick-designed Mountainside course is identified as one of the must-play Kootenay Rockies golf courses.
Off The Beaten Path
A short drive South from Fairmont Hot Springs will lead you to one of the most beautiful wilderness hot springs accessible by vehicle - the Lussier Hot Springs. Four pools of varying temperature cascade down the slope and into the mountain-fed Lussier River. To learn more about the hot springs found in the Columbia Valley region, and throughout the province, visit Hellobc.com.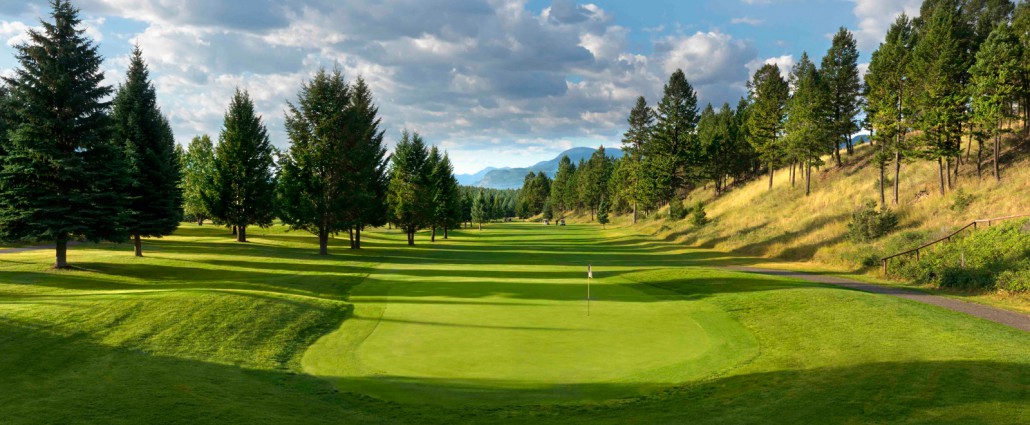 Browse the Kootenay Rockies golf region or visit the Columbia Valley Golf Trail.
Playing in the Kootenay Rockies: For more on other fun activities in the region, visit KootenayRockies.com.