Located at the southernmost tip of British Columbia's Kootenay Rockies region, golf road trip distance from Kelowna or Calgary (or easily accessible by plane), Kimberley and Cranbrook offer a unique mountain topography with both the Purcells and Canadian Rockies surrounding and Fisher Peak drawing the eye from every angle. Explore the natural wonders of the region with its hiking and biking trails, rafting waterways, and immaculate golf courses.
Golf in BC Visual Story
Click the graphic to learn more about BC golf courses via a visual story, or keep scrolling for more information.
Experience some of Kimberley Cranbrook's top golf courses and culinary experiences during your next golf vacation, with our top picks to inspire your next golf trip: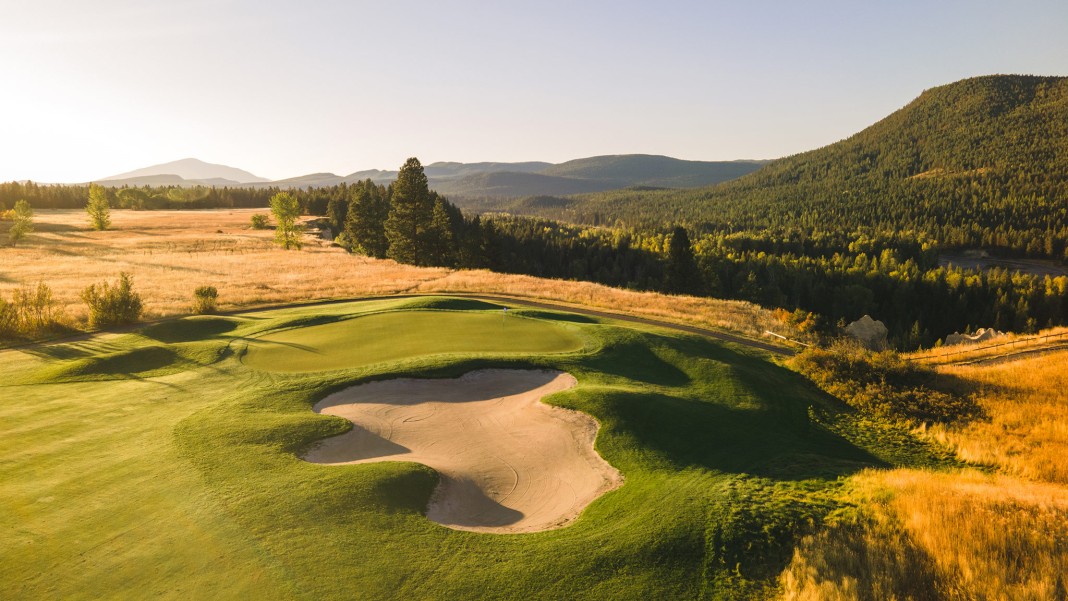 Bootleg Gap Golf
Nestled along the St. Mary River, Bootleg Gap features 27 outstanding holes that highlight the features of the terrain. The course's name stems from Kimberley's long history with mining and views of Bootleg Mountain. Prepare for stunning views throughout your round, with the signature 12th hole on the championship course sweeping down into the hoodoo-lined hillside. The immaculate Les Furber design at Bootleg Gap, paired with an excellent practice facility and scenic patio makes for one of the most well-rounded facilities in the region.
After golf, take a few minutes or a few hours to stroll Kimberley's famed Platzl for a unique mountain feel of little Bavaria with a recommended stop at Pedal & Tap, famous for their mucky fries and other unexpected twists on classic dishes. With the longest list of BC VQA wines by the glass in the Kootenays and dozens of BC Craft Beers, you may have a tough time picking a beverage.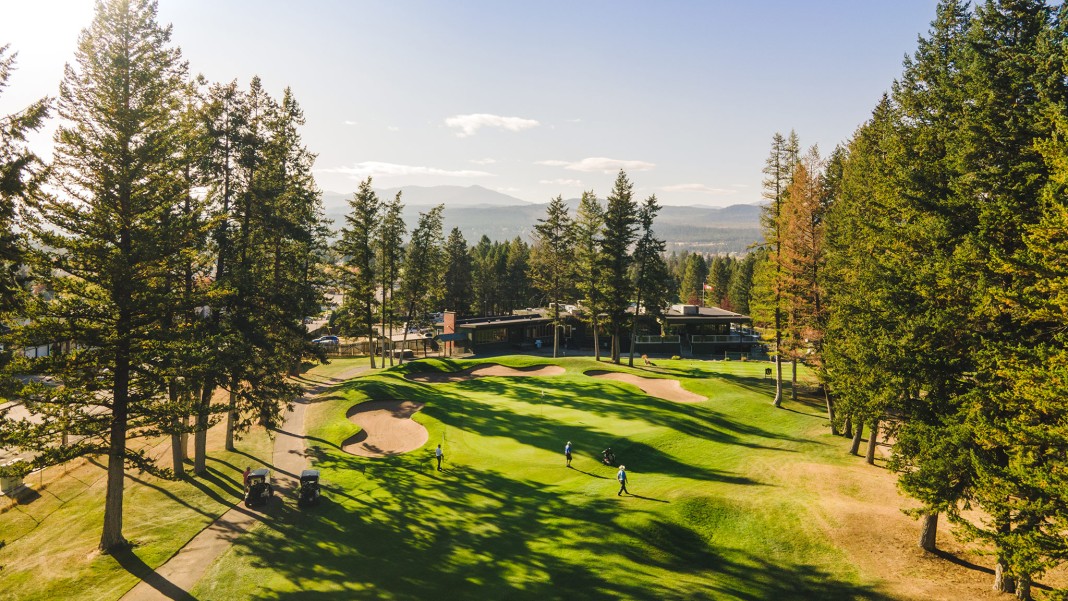 Cranbrook Golf Club
With every hole framed by tall evergreens to accentuate the natural beauty of the terrain, Cranbrook Golf Club makes good use of the region's topography to offer a classic, easily walkable track with plenty of strength and character. Nicknamed the "Hidden Gem of the Kootenays," Cranbrook Golf Club is one of the sweetest golf experiences in the Kootenay Rockies for all golfing abilities, and since Cranbrook is known as the sunniest city in the province, the odds of being rained out are low.
For a fresh and legendary local Kootenay dining experience, be sure to visit The Heid Out & Fisher Peak Brewing Company. Their menu pulls from the experience of 5 Red Seal chefs in the kitchen to be paired with their award-winning Fisher Peak Beers, served right from the brewing tanks downstairs. Partnering with many local growers and butchers, The Heid Out sources the best local ingredients to provide you with exceptional flavours.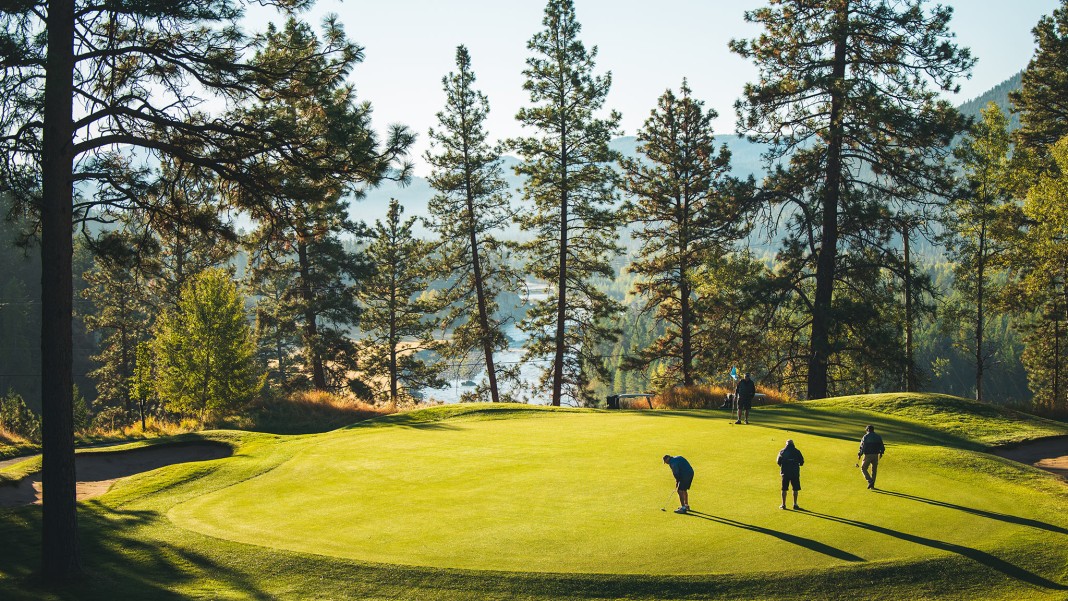 Purcell Golf
For nearly 100 years, historic Purcell Golf, formerly Kimberley Golf Club, has proven to be amongst the most scenic, charming, and challenging golf courses in the Kootenay Rockies. With undulating greens and huge Ponderosa pines towering along the fairways, this is a mountain golf experience in its truest form.
While you're in town, check out The Old Bauernhaus - a unique restaurant that perfectly suits Kimberley's culture. The Old Bauernhaus is a 350-year-old building from Bavaria, Germany, brought to Kimberley in 1989, serving Bavarian specialties and regional favourites.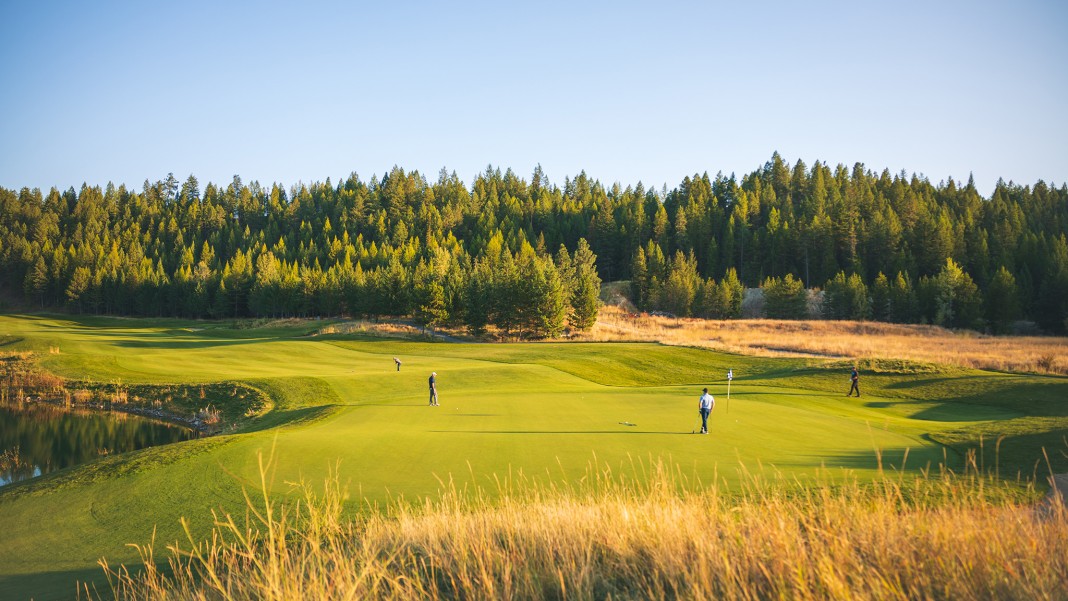 Shadow Mountain Golf Course
Spectacular views, dramatic elevation changes, and immaculate greens and fairways make golfing at Shadow Mountain a must on your next trip to Cranbrook. With its signature "Monster" hole extending over 600 yards with a 100-foot elevation drop, this exciting track is sure to keep you on your toes.
Another must-visit for dining in Cranbrook is Allegra, pairing the freshest foods from field and sea with good wines and good company, preparing delicious Mediterranean food in their open kitchen atmosphere.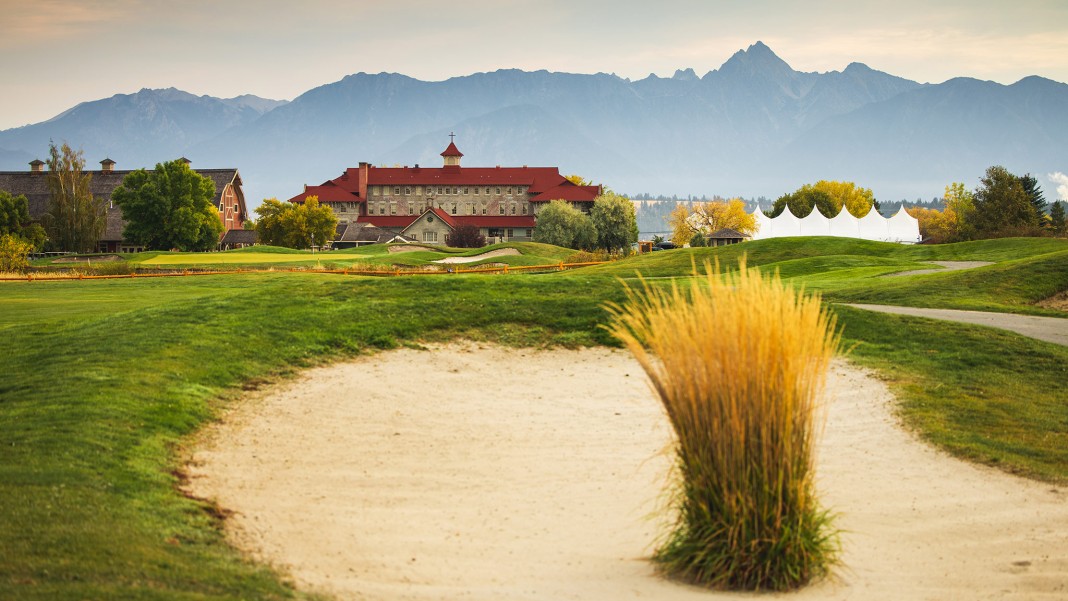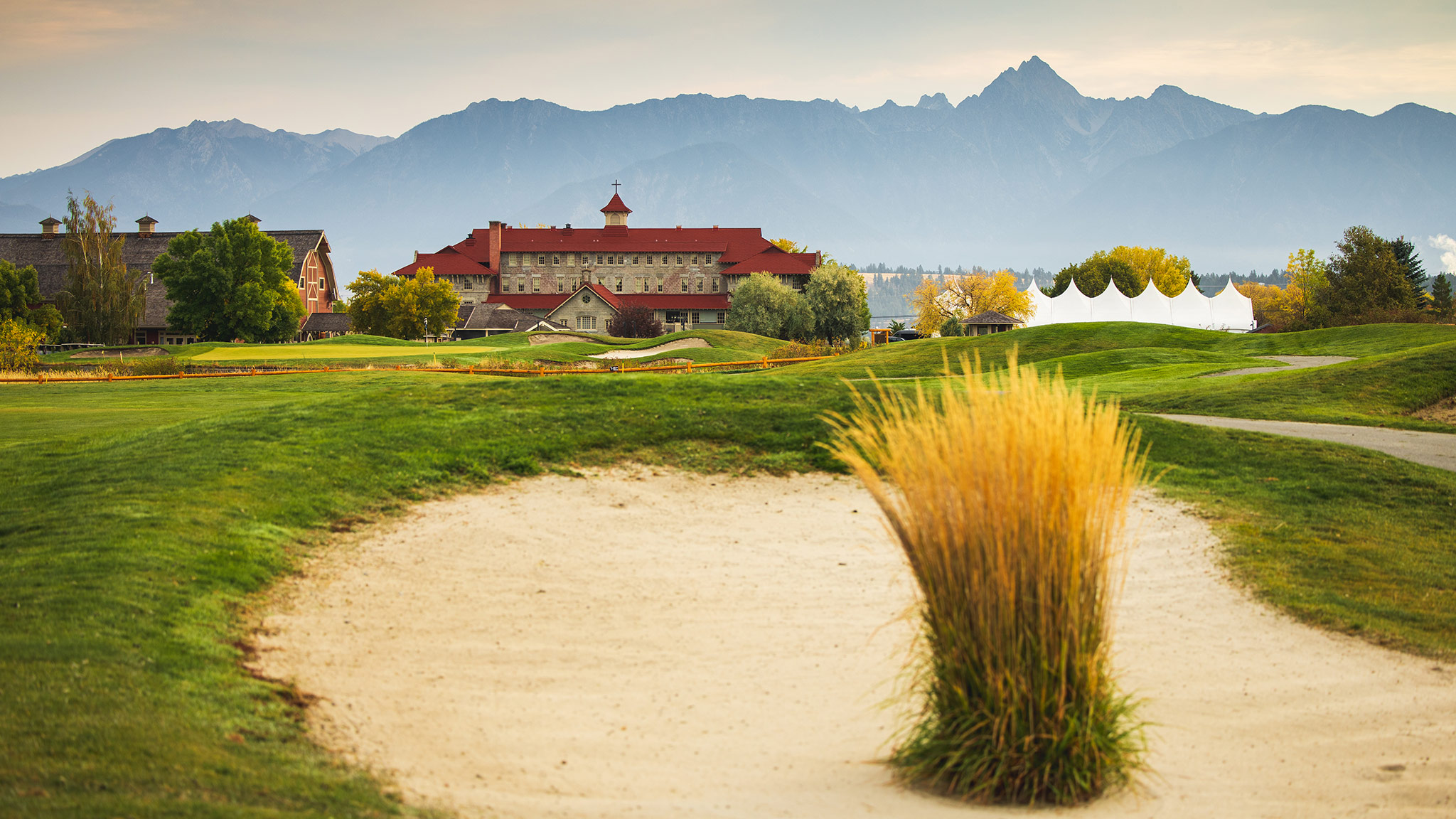 St. Eugene Golf Resort & Casino
Incorporating elements of Indigenous culture throughout the course, each hole features Ktunaxa (pronounced 'k-too-nah-ha') names for the traditional lands on which St. Eugene Golf Course resides. Boasting the rolling woodlands of the Rocky Mountain Trench, the fleeting St. Mary River, and the dramatic allure of Fisher Peak, this is a golf experience unlike any other.
We highly encourage a stay at the resort for a more immersive experience. While you're there, visit Kiʔsuʔk k̓ikiⱡ (pronounced keysook- kick-ikch, which is Ktunaxa for "good food"). The full-service restaurant features an impressive food and cocktail menu, including small plates and appetizers, sandwiches, salads, and entrees in a spacious dining area.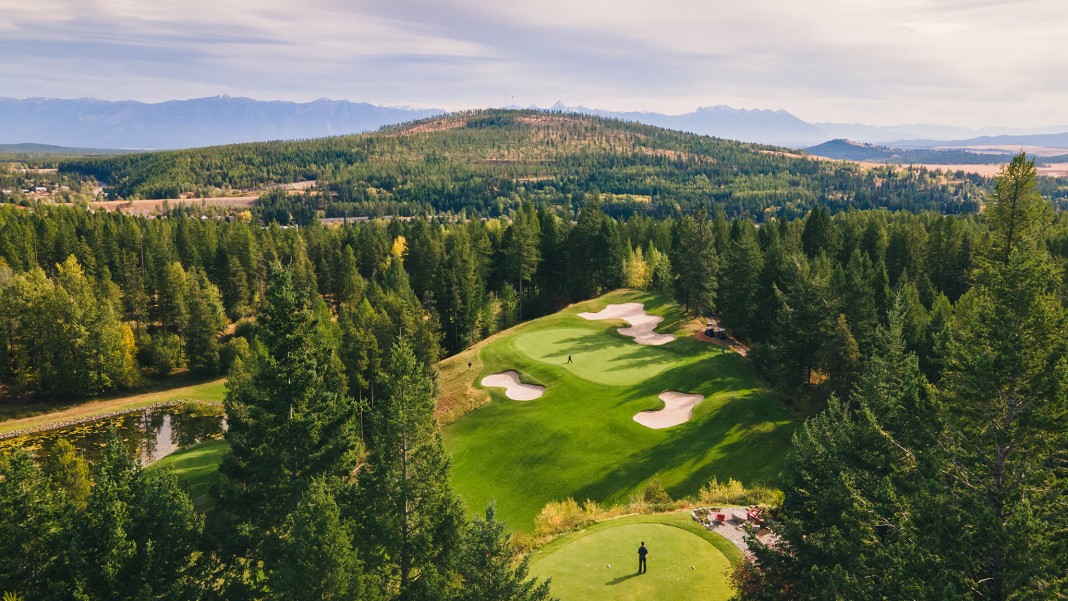 Trickle Creek Golf Resort
Boasting one of the highest elevation courses in the Kootenay Rockies, Trickle Creek Golf Resort offers an extraordinary mountain golfing experience from above 1,200 meters (4,000 feet). Traversing the slopes of North Star Mountain, the Les Furber design highlights the natural beauty of the region with dramatic elevation changes, peak-filled horizons, and white-silica bunkers for a remarkable golf experience.
If you're hungry for some of the best Neapolitan in the region, Stonefire Pizzeria, also on Kimberley's famed Platzl, embraces the Italian tradition with their wood-fired masonry oven and Italian imported flour. All pizzas are prepared with the freshest of regional ingredients and toppings to bring you a Kootenays-inspired Neapolitan pizza that is delicious, healthy, and unique.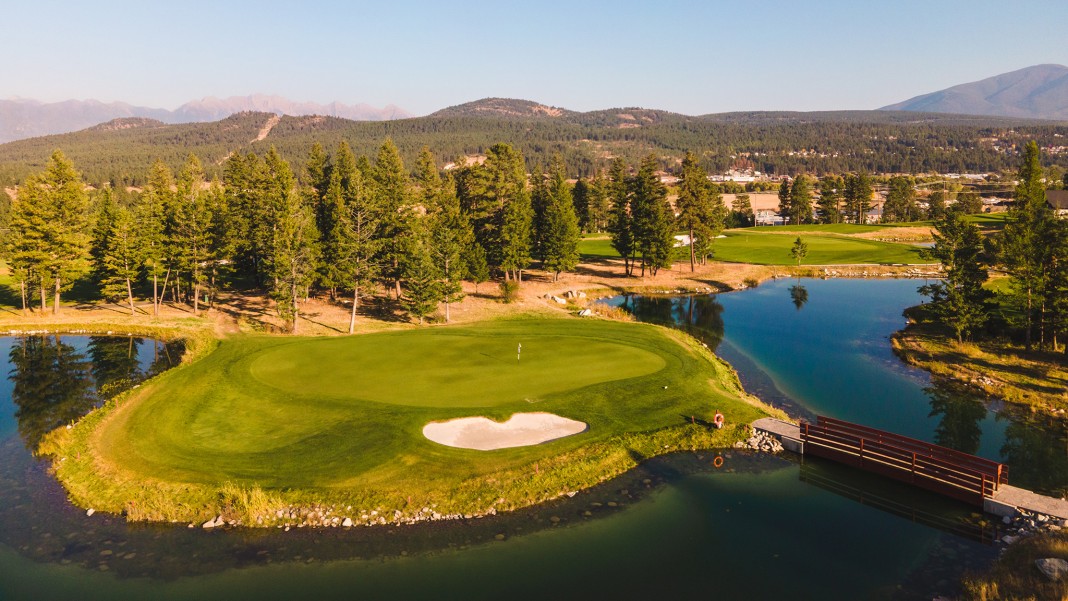 Wildstone Golf Course
The Wildstone Golf Course is the first and only Black Knight Design by Gary Player Design in Canada. Name to SCOREGolf's Top 100 Golf Courses in Canada from 2016-2020, this course has become a fan favourite and a "must play" for anyone golfing in the area. Set on the rolling highlands above Cranbrook, the course features picturesque views of the Rocky Mountains from the first tee to the finishing green.
While in town, be sure to stop at Allegra Restaurant to taste the elegant Mediterranean cuisine featuring local wines and organic cheese. With plenty of gluten-free options, their menu is accessible to everyone and offers a warm and cozy atmosphere.
Feeling inspired to go and play? Plan for your next golf vacation with our golf vacation packages to Kimberley Cranbrook.