The 19th hole is a tradition as old as the game of golf itself. Perhaps it is because every good round deserves a good round, afterward. Because every bad round deserves a commiserative round where you can soothe your bruised ego. And primarily because nothing tastes better than a cold beer after 18 holes of exertion.
Golf in BC Visual Story
Click the graphic to learn more about BC golf courses via a visual story, or keep scrolling for more information.
Whatever the reason, the 19th hole is worth raising a glass to. Here in BC, not only is the golf that precedes the raising of that glass quite extraordinary, the glass itself is filled with extraordinary brews, thanks to another long-standing tradition in this province: the brewing of truly remarkable craft beer. To make it even easier to find these great craft beers post-haste after your round of golf, we've paired all the best ale trails in BC - courtesy of The BC Ale Trail - with all of the best BC golf trails. It's time to tap into British Columbia's amazing trail system - for both golf and brews!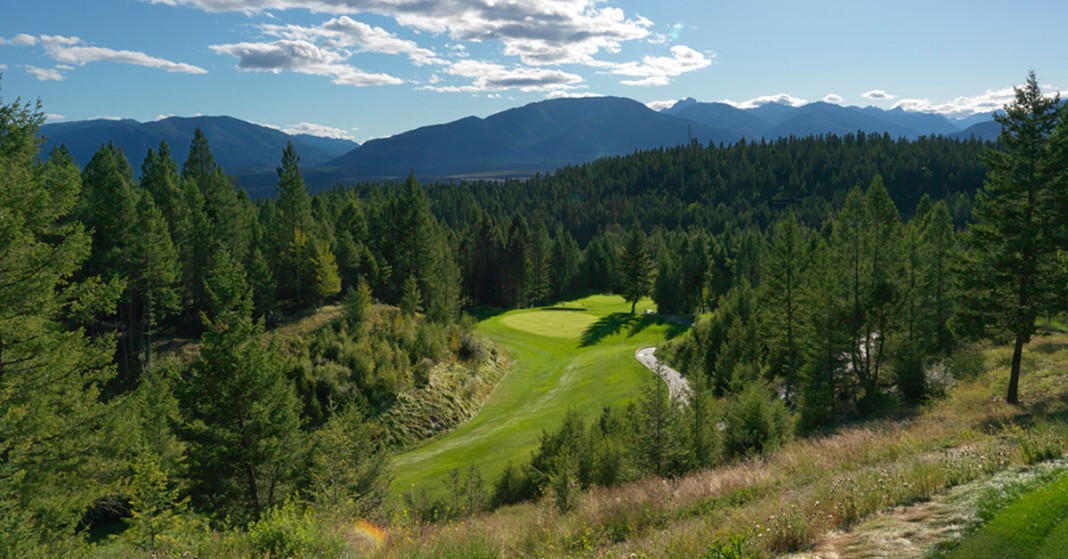 Kootenay Rockies
The Golf
There's something special about mountain golfing. Spectacular views, dramatic elevation changes, surprise wildlife viewings and the opportunity to truly get away from it all and just breathe. Bonus: did you know your ball flies further at high altitude? It's true: the golf ball flies further in the mountains mainly due to the change in air density, which decreases as elevation increases. Thinner air exerts less drag force on the ball. The ball moves more easily through the air and doesn't slow down as quickly as it flies, resulting in greater distance. Which means you can club down, but brag bigger. Golf the Kootenay Rockies - home to over 25 championship golf courses and your next best round.
While all of the Kootenay Rockies offer terrific spots to golf and quench your thirst, there are a few different trails to tackle, should you wish to get to know individual areas in particular.
The Columbia Valley Golf Trail includes 10 golf courses nestled between the Rocky and Purcell Mountain ranges and a handful of fun, friendly communities. Find a mix of everything you're looking for here - laid-back tracks where you can breathe deep and take your time, and award-winning courses where you'll want to bring your A-game. Add in Canada's largest hot springs and you're all set!
Further south, the Kimberley Cranbrook Golf Trail boasts "24/7" golf - 7 courses located just 24 minutes from each other. Once again you'll find a fabulous mix of golf courses for all abilities and preferences, plus excellent resort options and the added cultural draw of Kimberly's Platzl and St. Eugene's Indigenous history and experiences.
The Beer
The Kootenay Rockies East Ale Trail covers off the entire region, so you can start at the north end and play stunning Revelstoke Golf Club then explore a handful of breweries in town. If you're coming in from the east, then you'll want to play Golden Golf Club and visit Whitetooths' Brewing. Turning south along the Columbia River into the Valley, a stay in Radium is a must for hot springs and brews and puts your right in the middle of the Columbia Valley Golf Trail. Further south in Kimberely & Cranbrook you'll have your choice of breweries, bites, and places to stay and play.
Continue east on Highway 33 to visit the idyllic community of Fernie, BC - home to Fernie Brewing Company as well as Fernie Golf Club!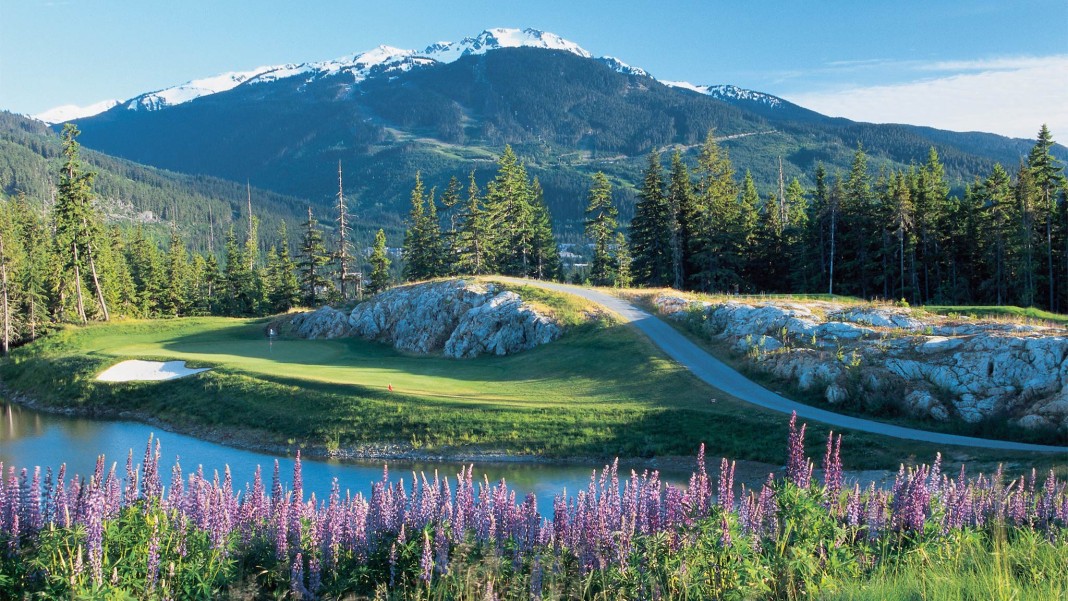 Sea-to-Sky
The Golf
The mountain-surrounded Olympic host village of Whistler, two hours north of Vancouver, is North America's most renowned ski resort, however, it actually hosts more visitors in summer than winter - possibly because Whistler also has some of the best golf on the continent. Whistler is home to four award-winning golf courses designed by internationally-renowned architects Jack Nicklaus, Robert Trent Jones Jr., Arnold Palmer and Robert Cupp, plus a few more along the Sea to Sky.
Golf Whistler and the Sea to Sky - from Squamish in the South, to Big Sky further North, the golf courses on this route are all spectacular. Our Sea-to-Sky Golf Itinerary has you covered.
The Beer
Squamish and Whistler residents have plenty to celebrate in terms of craft beer thanks to a terrific selection of local breweries, brewpubs, and a world-class beer festival (returning in September 2023).
Stop in Squamish for a true taste of the Sea-to-Sky brew scene at spots including Howe Sound Brewing (the original), A-Frame Brewing (rustic West Coast culture at its best), and Backcountry Brewing (pizza and beer - yes please). Then head to Whistler where there is no end of local brews to celebrate any birdie achievements post-golf and Pemberton for their exceptional brewery as well.
Pro Tip: Plan to spend a day or two in the Lower Mainland (Vancouver, Surrey, Richmond & surrounding communities) for even more fantastic golf and terrific beer!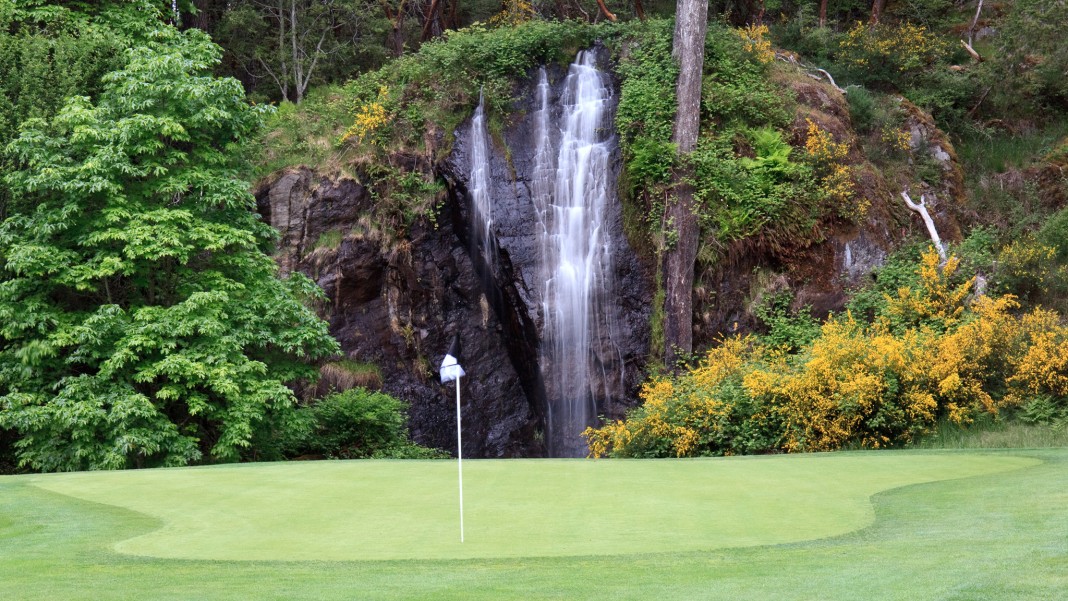 Vancouver Island
The Golf
Vancouver Island has been named in the top North American Islands by Condé Nast Traveler Magazine for the last 10 years, perhaps in part to the more than 40 golf courses, including designs by renowned architects Jack and Steve Nicklaus, Les Furber, Graham Cooke and Bill Robinson. The Island's most concentrated play can be found along what is known as the Vancouver Island Golf Trail, where 12 championship courses are laid out along a 250-kilometre (155-mile) corridor between Victoria and Campbell River. Golf Vancouver Island - or, as we like to call it, 250 kilometres of island golfing Paradise.
The Beer
Victoria on Vancouver Island is not only the provincial capital but also the cradle of the craft beer revolution: home to Canada's first-ever brewpub and some of BC's most popular breweries (Canoe, Driftwood, Phillips, Vancouver Island and Lighthouse Brewing all spring to mind). Beer has been brewed in Victoria longer than anywhere else in British Columbia, dating back to 1858. As the BC Ale Trail puts it, "Visionary trailblazers nurtured craft beer here." And now they are extending their vision deeper into the island, with a bustling brew scene in Nanaimo and the Comox Valley, with more to come in Cowichan, Parksville and Qualicum Beach. Indeed, you can't swing a golf club on Vancouver Island without finding a craft beer to complement your club handling.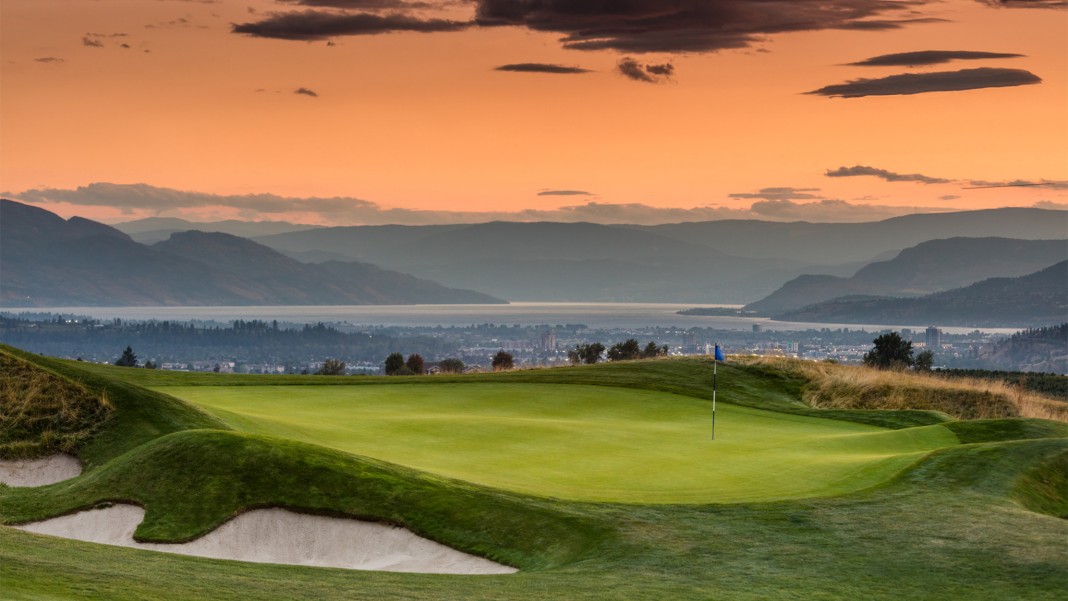 Kelowna & West Kelowna
The Golf
Lakes, orchards, views and vines... the Okanagan Valley is a vacation destination for anyone in their right mind. But for golfers, it's absolute heaven. Warm summer days stretch lazily into long evenings, perfectly spent on the golf course. More than 65 lush vineyards (more than one winery for every five golf hole) surround 15 epic featured golf courses offering championship golf and views you have to see to believe. And now, with a brewing scene coming of age, Kelowna and the surrounding region are an absolute must-visit.
Golf Kelowna - the ultimate summer golf destination. Golf, dip, sip and repeat.
The Beer
Kelowna - and the Okanagan - have long been known as wine country, but Kelowna's brew scene is generating notice. Truth be told, Kelowna has a long history as a stalwart of the craft beer crowd, with veterans like Tree Brewing and Freddy's Brewpub celebrating over two decades in the business, the downtown core boasting five breweries within a few minutes walk, and the burgeoning businesses popping up across the bridge in West Kelowna.
Offering more than 10 craft beer options, and more if you visit local pubs and restaurants that feature local brews, you can play two golf courses a day, pair your beer accordingly in Kelowna & West Kelowna and still have places leftover at the end of a week.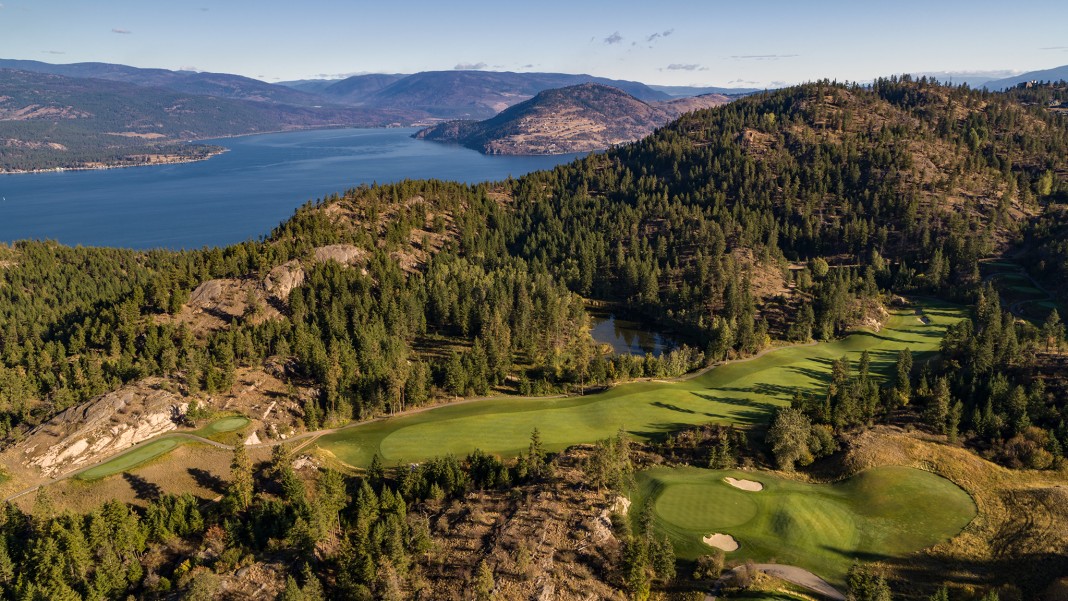 The Southern Interior - Vernon, Kamloops & Salmon Arm
The Golf
A trifecta of fantastic golf and craft brew awaits the lucky traveller embarking on the "Triang-ale" Trail - encompassing Vernon, Kamloops, and the sunny Shuswap regions. Head out on a road trip to explore some of Canada's Top Golf Courses with two in Vernon (Predator Ridge - Ridge Course and Predator Course) plus Tobiano in Kamloops. Then head to the Shuswap for endless lakes, lush green forests, and lakeside golf at incredible golf courses including Hyde Mountain at Mara Lake, where you can end your day on the patio, watching the houseboats putt by as you relax and enjoy.
The Beer
Hitting all points of this expansive golf and ale trail might present just the challenge golfers are looking for in a summer road trip.
Starting from Merrit you'll head to beautiful Kamloops, then continuing onto Salmon Arm along picturesque Shuswap Lake and then finally south to beautiful Vernon for more beer, birdies, and beaches.
West to East travellers may prefer to continue along the Trans Canada Highway to check out the serene Shuswap and all it has to offer, while those looking for a bit of city fun and a wide selection of golf and ale can head south to Kelowna for 15 featured golf courses plus even more incredible breweries.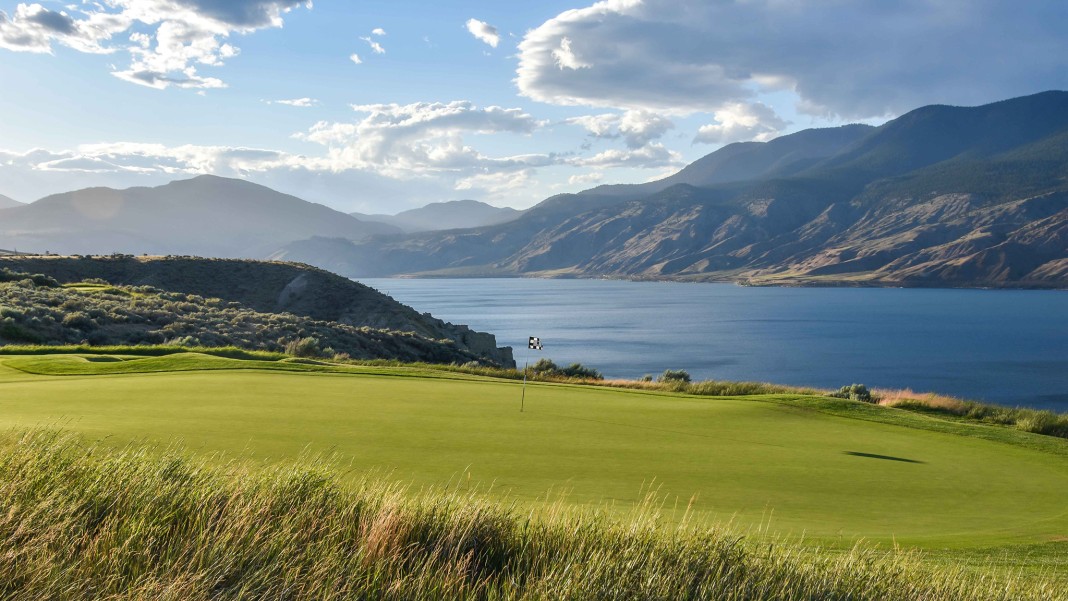 BC Bucket List
The Golf
British Columbia is blessed with some of the most stunning scenery in the world. The Elite British Columbia Golf Bucket List takes you on a tour through half of it! Cities, mountains, wineries, oceans and unbelievable golf. This trip is two weeks of golfing heaven at nine of BC's best golf courses, plus additional activities that will showcase what Beautiful British Columbia is all about. You will go from Vancouver to the Okanagan, to Kamloops, to Whistler, to Victoria on Vancouver Island. And you'll never forget it.
The Beer
The beer stops along the way are multiple and marvellous. From the cradle of the craft beer revolution in Victoria on Vancouver Island to brew-favourites in Whistler, to the Vancouver playground on the North Shore, to the up-and-coming Kelowna craft beer scene, make sure you add an extra day or two on to your BC Golf Bucket List trip for true brew appreciation! Select your chosen points along the way with the help of The BC Ale Trail App and a frosty brew will never be far from your hand!
Ready to embark on your own ales and trails adventure? Start by browsing popular golf packages or get in touch with our golf experts - they'll help you build your own custom golf trip to BC!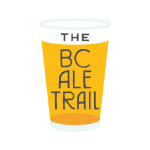 Developed in collaboration with the BC Ale Trail. Updated from 2017.