We all have a favourite golf course, inspired by our best round yet, a once-in-a-lifetime hole-in-one, the gorgeous scenery or a perfect round of sundowners that softened the blow of an imperfect round. Whatever our reasons for playing favourites, they shouldn't limit us to playing it safe. There are so many incredible golf courses in British Columbia to choose from, including a handful of lesser-known, lesser played, but no less challenging, hidden gems. Head off the beaten track – although hopefully not too much into the rough – to find your new favourite amongst these five BC golf courses.
Golden Golf Club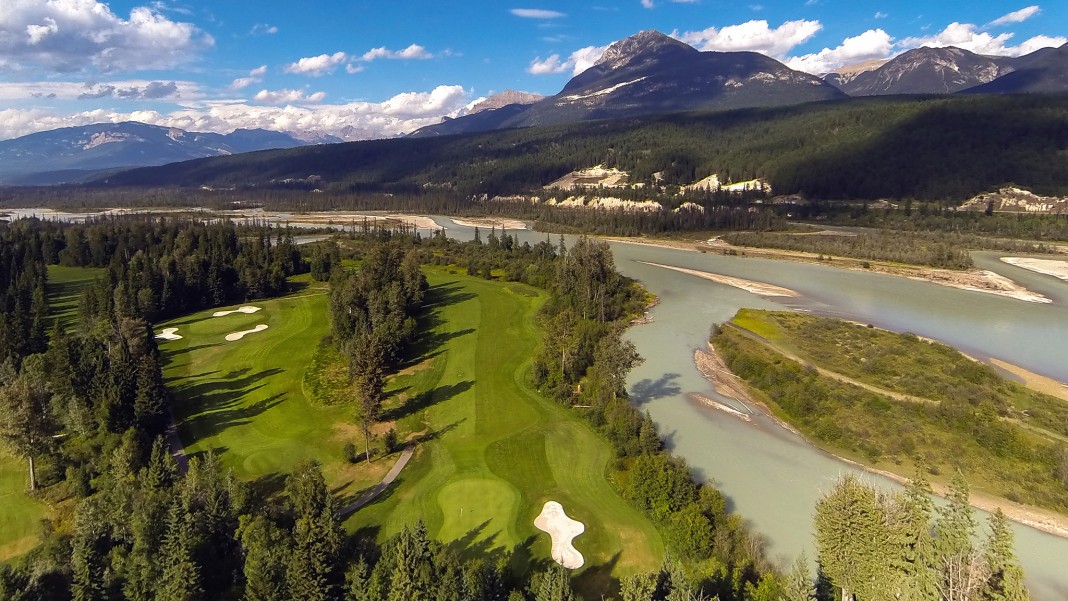 Did you know that the Guinness World Record for 'The longest golf hole' was played to raise funds for the Golden Golf Club to materialize? The four-ball of Roger Ross, Mike Ross, Lil Dewar and Muzzy Grecco played the 20.25 mile hole, stretching from Parson to Golden, in 271 strokes.
Revelstoke Golf Club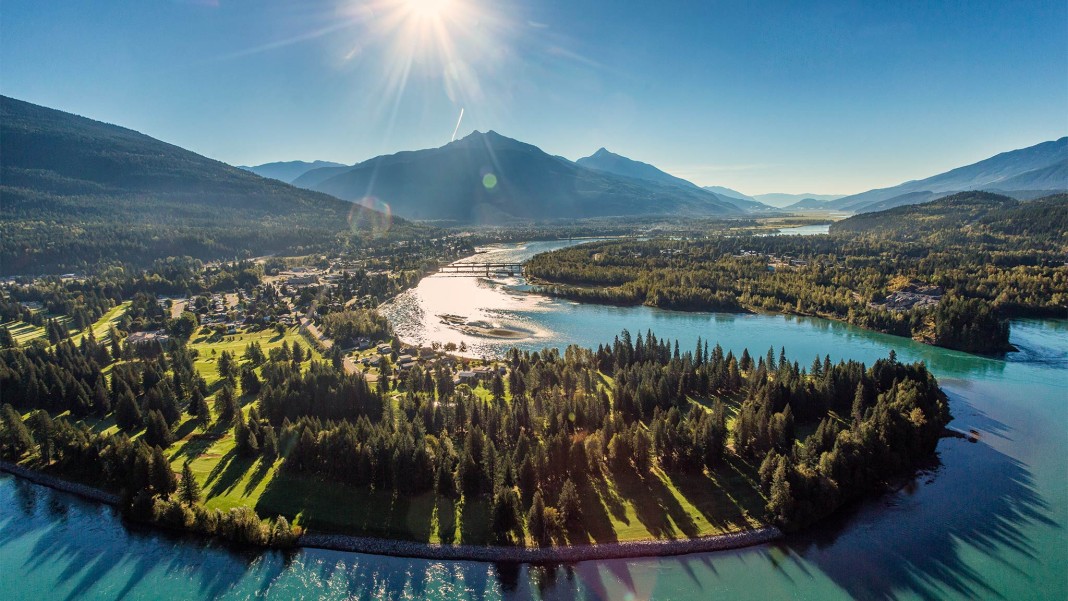 Challenging and relaxing, it's hard not to enjoy the sheer magnificence that is Revelstoke Golf Club and its incredible scenery in the Kootenay Rockies. Play the 6,537 yard, par 72 championship course designed by course architect Norman Woods as you take in the peninsula setting surrounded by the mighty Columbia River with towering cedars and stunning mountain views.
Did you know: The clubhouse here was built in 1912 that once served as the caller's booth for horse races, where callers would shout out race updates as the pack rounded near what are now the 10th and 11th holes. In 1924 the site was converted into the golf course and the clubhouse was repurposed.
Fernie Golf Club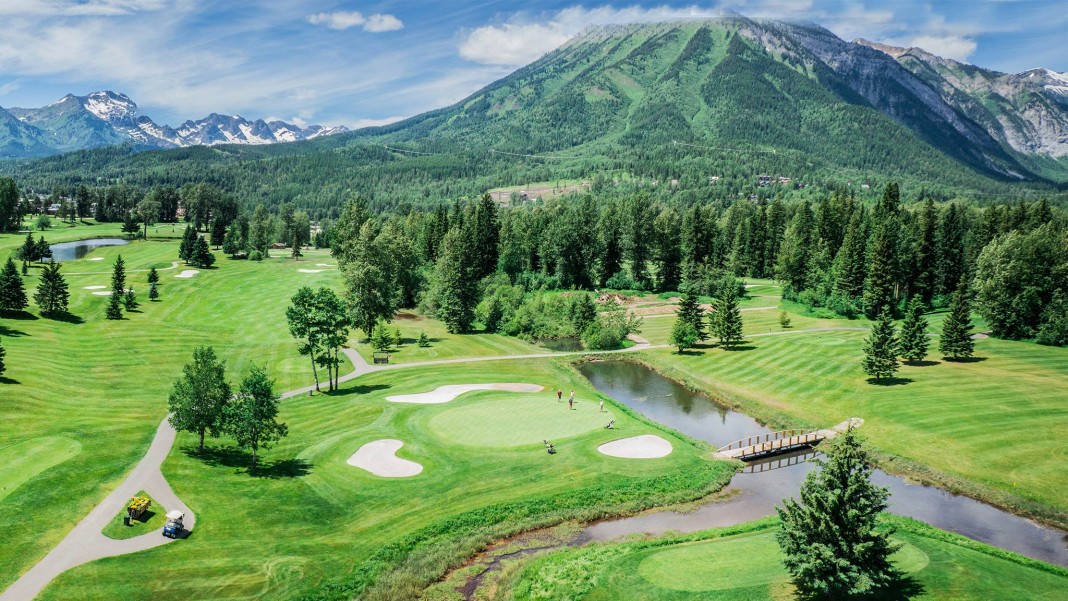 A century-old golf course located in the southeastern corner of British Columbia, Fernie Golf Club is notable for its majestic mountain setting and playability. Originally opened in 1918 and expanded in 1921, this hidden-gem golf course designed by Bill Newis features luscious greens, silicon sand bunkers, varied terrain and exceptional views of the Rocky Mountains. Fernie fits perfectly into a Kootenay Rockies golf road trip.
Did you know the original greens at Fernie Golf Club were made from different mixes of sand, sawdust and used oil, collected from local garages. The greens keeper's job would be to get the mix just right so a golfer could predict his putting speed.
Kokanee Springs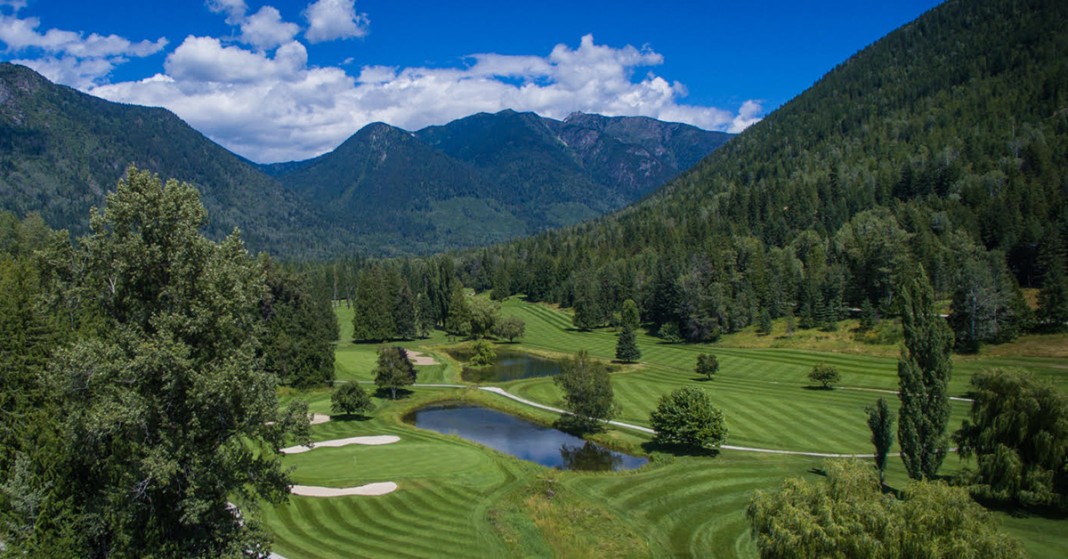 Situated in a magnificent mountain setting near the shores of Kootenay Lake, Kokanee Springs Golf Course is considered one of the finest golf courses in British Columbia. Tee off from elevated tee decks to take in the truly spectacular views of expansive fairways and the Kokanee Glacier. Each hole is separated by towering, old-growth cedar trees for peaceful play, enhanced only by the generous ten-minute tee intervals. Kokanee Springs' tucked-away location gives it an extra bump on our hidden gems list, and is well worth taking a trip to!
Did you know: All the holes at Kokanee Springs have so much individual character that they are all named. Start off your day of golf on Noble Arbor (named after the original owners), continue through Crow's Nest and then prepare yourself for Satan's Woodbox, finishing off on Apple Island.
Squamish Valley Golf Club
Squamish… that adventure mecca you drive past on the way to Whistler from Vancouver. Do yourself a favour and stop next time for a fun-to-play round on a walkable 6467-yard, par 72 course in a setting straight out of a postcard. Squamish Valley Golf, host to a Canadian Open Qualifier in June 2015, has five lakes and massive stumps from original first-growth timber incorporated into the design. While nature does its best to best you, and calls for accurate shot-making, it does offer a sliver of hope to even those off their game: the legendary "Squamish Valley Bounce" has saved the best of golfers from crashing and burning.
Did you know: due to the course having been built on top of an old, stoney riverbed, in the initial years of the golf course rocks would surface through the fairways. The solution? Golfers would carry small buckets on their carts to pick up the stones, and then empty their buckets at the next tee!
Have you played any of these courses? Or do you have a hidden gem BC golf course of your own you'd care to share with fellow golfers? We'd love to hear about your experiences at BC's lesser-known golf courses. If you feel like it's time to experience one of these fantastic BC golf courses, start by browsing our popular golf packages.