Golf in British Columbia is excited to introduce golfers to the new Northern BC Golf Corridor. Comprised of nine golf courses, this region provides the opportunity for an epic golf road trip through some of the province's most rugged, untouched, and pristine areas.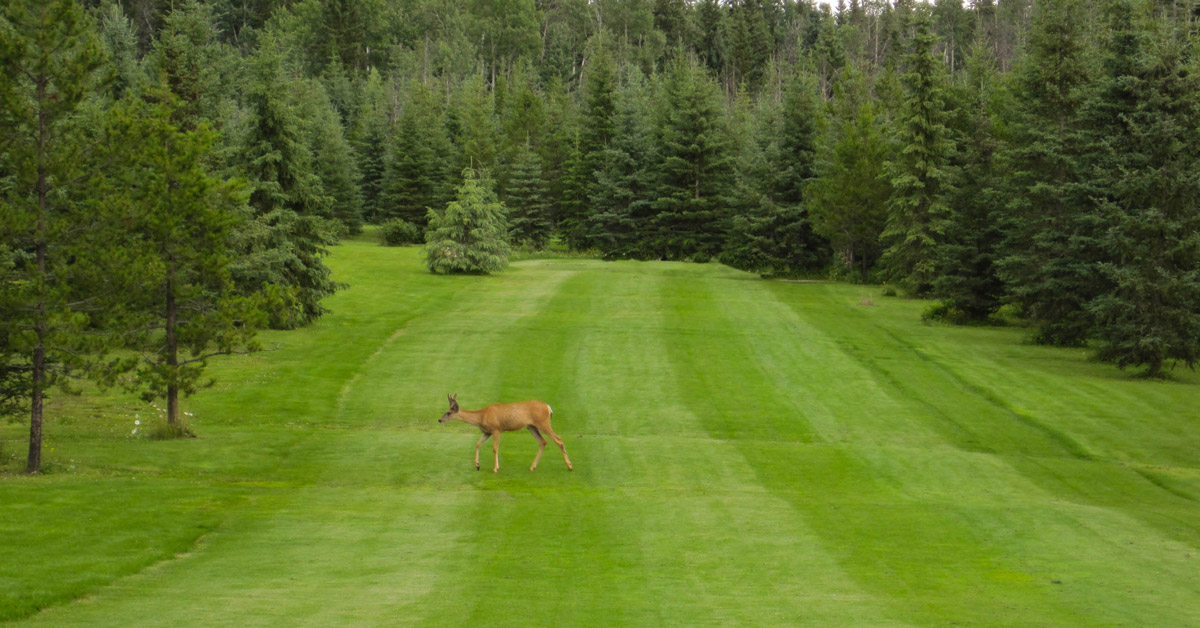 Prince George Golf Courses
Your journey begins in Prince George, with regular arrivals from major airports around North America, where you'll find five lovely golf courses ready for exploration. While visiting, expect to take in some of the urban wilderness of the city, with an abundance of apres-golf activities to entertain. Fishing and hunting are regular pursuits here, while guided tours by kayak and canoe are also popular, as well as exploring local hiking trails.
Visit all five Northern BC Golf Corridor courses while you are here: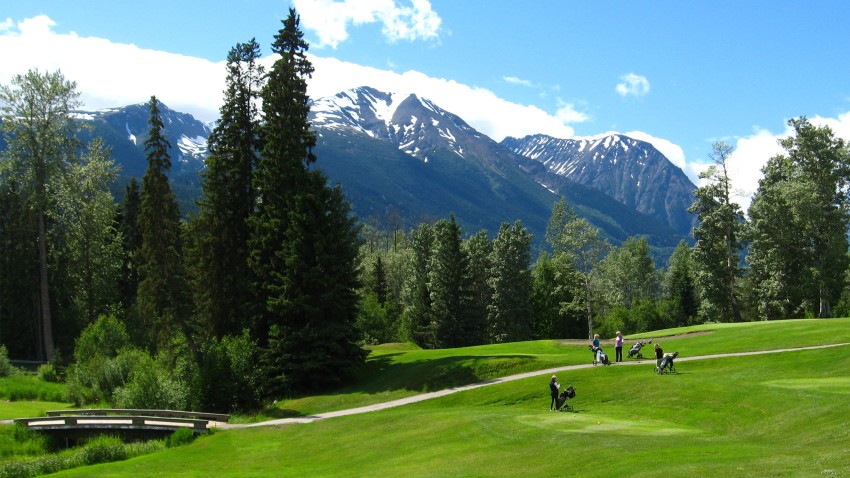 Explore Smithers
Heading west on Highway 16 (Yellowhead Highway) you'll pass through the Lake District of Northern BC. Burns Lake stands out as a terrific stop for golfing anglers to add a little "fins" to their "skins", as this area is widely renowned for its lakes teeming with rainbow and cutthroat trout, lingcod, salmon, and kokanee. Further down the road, you'll encounter Tweedsmuir Provincial Park - at nearly over 2.2 million acres it's home to an incredible variety of wildlife. Keep your eyes open for sightings of moose, caribou, wolves, and black or grizzly bears during your travels.
Upon arrival in Smithers, enjoy the small-town hospitality with the towering Hudson Bay Mountain looming overhead. After a round at Smithers Golf & Country Club, stay and explore the culture and history of the Bulkley Valley with a must-stop at Bulkley Valley Brewery or Smithers Brewing Co. for refreshment, or head on to your next destination.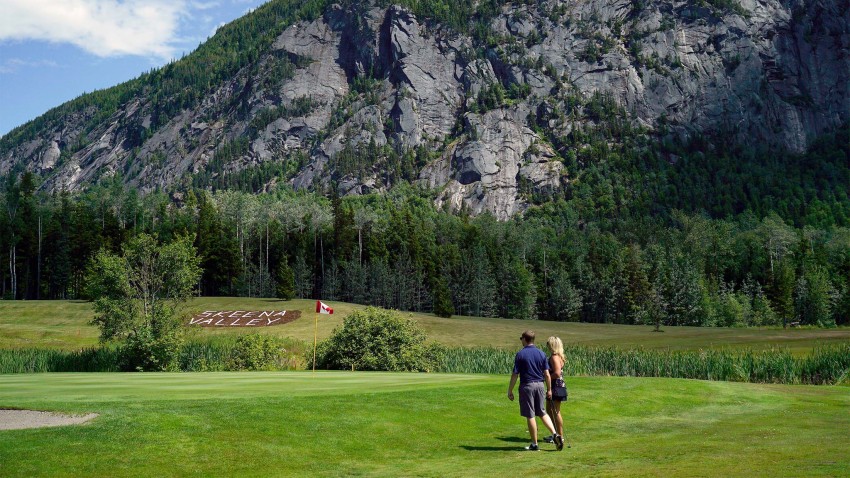 Travel to Terrace
Continuing west on the Yellowhead, the city of Terrace sits surrounded by mountains. The rare Kermode ("spirit bear") makes its home in this region, and if your timing is right, you might be blessed with a view. Meanwhile, take in a round of golf at Skeena Valley Golf & Country Club and consider trying your hand at catching salmon in the Skeena River, or make a side trip to the Nass River Valley, created by a 26km long lava flow.
Explore Kitimat
Less than an hour south of Terrace on Hwy 37 you'll find Kitimat. Home to some of the world's best fly fishing for salmon and steelhead, it's a must-stop after a relaxing round at Hirsch Creek Golf Course. Those looking for an adventure might want to book a backcountry motorcycle tour along winding roads to see some truly spectacular scenery.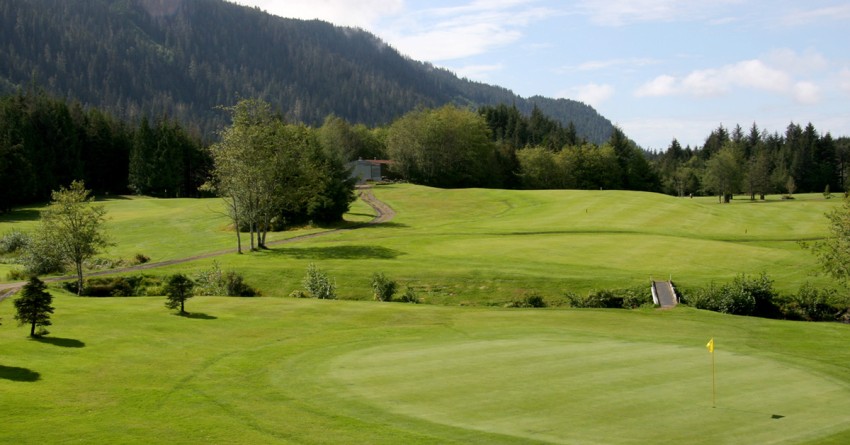 Finish in Prince Rupert
Travelling west again along the Skeena River, your journey will terminate in Prince Rupert on British Columbia's rugged northern coastline and part of Canada's northern rainforest. Deer are a common sighting, both on the golf course and off. In addition to rounds of golf at Prince Rupert Golf Club, you can head out on a sightseeing expedition for humpback or killer whales, take a fishing tour, or absorb the culture of a region that was one of North America's largest First Nations populations before explorers arrived.
To return home after your journey through the Northern BC Golf Corridor, you can fly out from Prince Rupert to Vancouver International Airport and points beyond, retrace your steps along the Yellowhead Highway to Prince George, or extend your thus-far epic golf road trip into an even larger adventure. Simply book a berth on the overnight ferry from Prince Rupert to Vancouver Island, where you can pick up the Vancouver Island Golf Trail on your way home via a major airport along the way.
Whichever way you choose, a golf trip including the brand new Northern BC Golf Corridor will be one to remember!