So it's YOUR turn to plan this year's golf trip for your group, and you're dreading the task. Whether a members' outing, a group of buddies, a gal's golf getaway, or simply friends looking for a unique golf experience, be assured your task is not "Mission Impossible." All you need are a few helpful planning tips and a secret weapon to achieve your objective: a top-ranked golf group vacation to play some of the top golf courses in British Columbia.
Golf in BC Visual Story
Click the graphic to learn more about BC golf courses via a visual story, or keep scrolling for more information.
Tip #1: Limit the Planning Committee
Limiting your mission directors to two or three key members will help your operation run smoothly. Other than polling potential attendees for dates, don't look for consensus as you likely won't get it. Groups that aim for total agreement will end up with conflicting ideas, slowing down the booking process and potentially increasing costs (or possible mission failure). Even if the group agrees on where to stay and play golf, it's usually after a long process of back and forth. At least a few members will think they should be playing different courses than the ones decided on, and the discussion will go on from there (picture inviting 12 of your friends over to your house and trying to decide which Netflix movie to watch and you will get an idea). Limit organizers and you'll speed up the planning process for the successful execution of your mission parameters (i.e. a top-notch golf trip).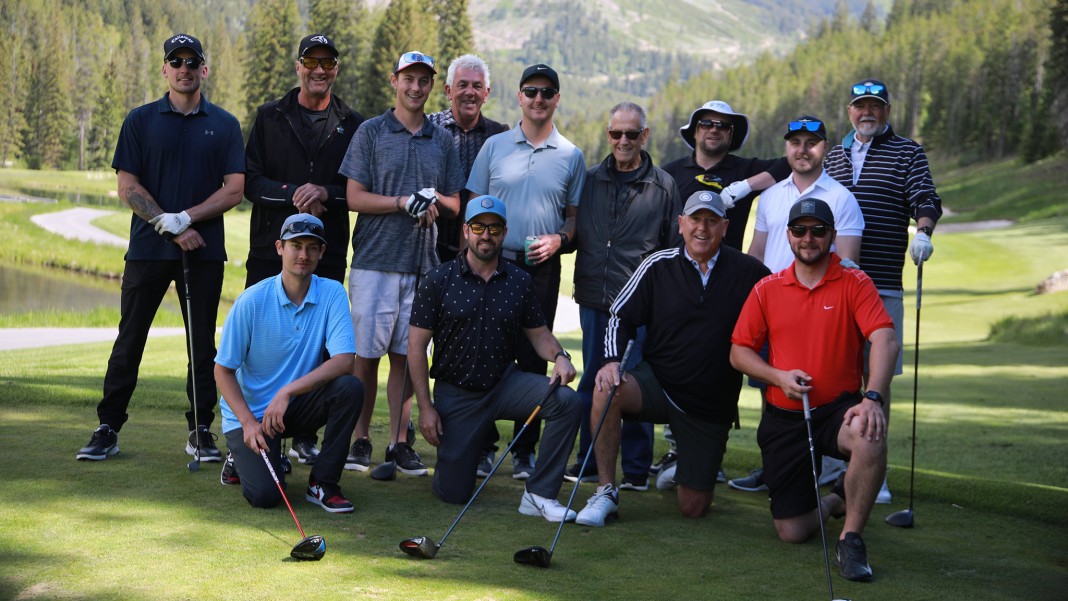 Tip #2: Book Early...As in Now!
The best-planned missions are always done with forethought, and when it comes to planning group golf trips, it's never too early to book. Tourism is getting busier and busier in British Columbia, with hotels filling farther ahead of time. Don't leave it to chance that there will still be space available when you are ready to book; book rooms as soon as the group travel dates are selected to get your preferred hotel and then follow suit with your golf reservations. Not only will it reduce stress, but it will likely also save money as hotels increase rates with occupancy. As for the golf itself, booking early gives you the best shot of prime tee times and can sometimes result in early booking discounts to keep your team of operatives happy.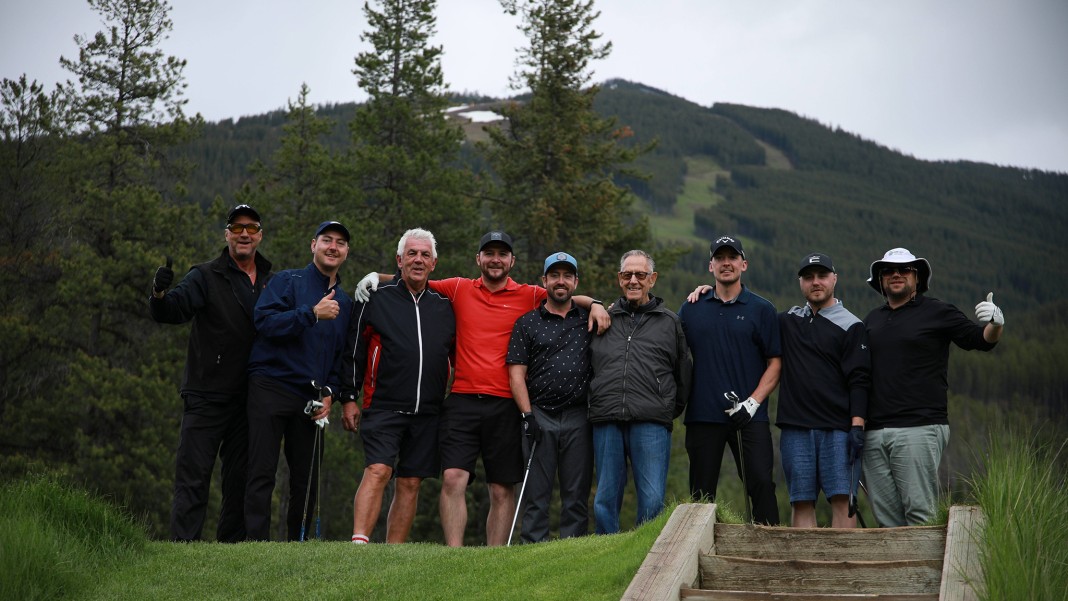 Tip #3: Use Golf Tour Operators
Your secret weapon throughout this process is your golf tour operator! Golf tour operators know the best group-friendly golf destinations inside and out, should NOT cost you any more than doing it yourself AND will make you the equivalent of Ethan Hunt! They can tell you which hotels and golf courses look good in images but don't match up in reality. They know the aeration schedules so you won't show up to punched greens for your championship round. They can recommend how to order the courses you are playing to ensure maximum advantage of any time of day/day of week discounts, and they know which courses offer traditional layouts and which provide the big views and five-star service.
Golf tour operators also have access to preferred rates given the volume they produce and as such can offer golf packages complete with hotel, golf and even après-golf activities at the same price or better that you will receive directly, only without all the hassle of doing it yourself! They're like that handy IT guy who can get you what you need to know, when you need to know it, right at that critical time - without their help, the mission might go sideways.
Tell a tour operator what you're looking for, they will put it together for you, and then make whatever changes you would like until you have the perfect trip for your group. You will save yourself time and money and, best of all, you won't need to chase down your group members for payment - send them the details and a link/phone number for payment. Your secret weapon will let you know when everybody is paid. It is by far the easiest and least stressful way to plan a golf trip for your group.
Are you ready to accept this mission? Call 1-866-356-8215 to get started, browse top golf packages or fill out a quote request. This message will self-destruct in 5 seconds...