Golf Digest recently released a list of the Top 30 Golf Venues in Canada in their 2015-16: Best Of Canada rankings and British Columbia was once again recognized for the incredible golf courses that call this province home. In total, 6 golf courses from British Columbia stood out and fortunately you don't have to be a member to play half of them. Make 2015 the year you add these brag-worthy golf courses to your "I've played there" list. Your friends will be envious you did.
Sagebrush Golf & Sporting Club
#19 Overall, #1 Public Course in BC A unique approach to modern golf courses, Sagebrush steps back to honour the traditions and the spirit of the game of golf. The minimalist, links-style designed golf course limits the number of daily players to create a truly unique golf experience.
Tobiano
#25 Overall, #2 Public Golf Course in BC One of the newest courses in Kamloops BC, Tobiano has entrenched the region as a must-play destination in British Columbia. The Thomas McBroom designed Tobiano utilizes the very unique rugged benchland overlooking Kamloops Lake to create a visually stunning course that will challenge all levels of golfer during play and in maintaining your focus away from the scenery. More Information About Tobiano
Big Sky Golf & Country Club
#27 Overall, #3 Public Golf Course in BC Big Sky Golf & Country Club, nestled below the 8,450 foot high Mount Currie in BC's Coastal mountain range, will be sure to inspire golfers to play more than just one round. Situated 25 minutes North of the mountain golf mecca of Whistler, BC, Big Sky is known for incredible playing surfaces and attention to detail in service. More Information About Big Sky
Build You Brag List Golf Trip
Would you like to create your own brag list of golf courses you've played? View sample packages from Golf In British Columbia or build a custom trip by letting us know your dream courses.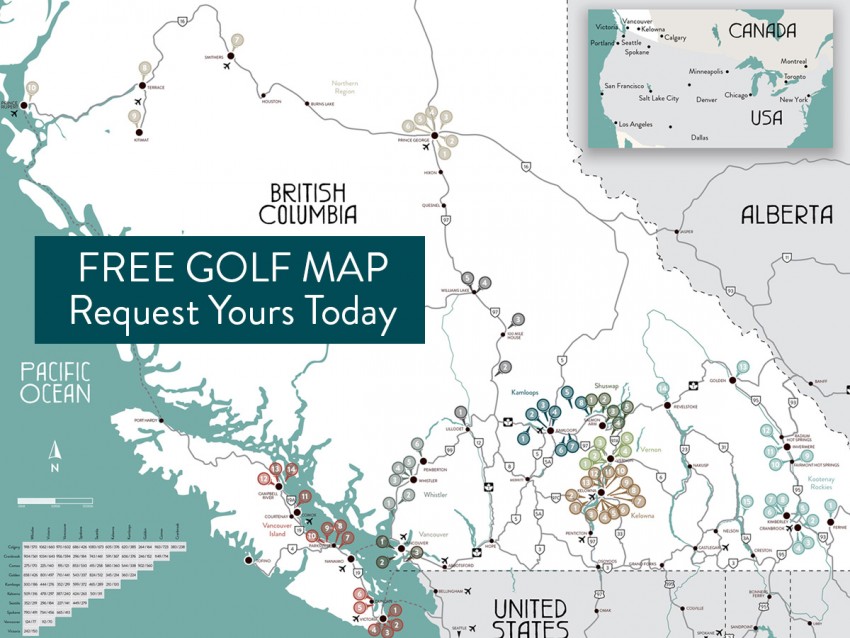 While you may not be able to play without knowing a member or becoming one yourself, if you can get on them, the top 3 private golf clubs in British Columbia will blow your mind. Shaughnessy Golf and Country Club (#5) Capilano Golf and Country Club (#7) Victoria Golf and Country Club (#14)